Miscommunication, Tracking Referrals, and more...
May 18, 2016
CRICO Insights: May 2016
Top 5 Best Practices for Physician-Nurse Patient Safety
1. In-person, face-to-face interaction
2. Multi-disciplinary teamwork training
3. Cross-disciplinary shadowing: see the other side
4. Clinical leaders "walk the walk," modelling respectful behavior
5. Inclusive, multi-disciplinary peer review sessions
Find out more about how collaboration promotes patient safety...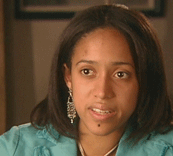 When Things Go Wrong
Produced 10 years ago, this educational film still resonates with meaningful lessons for physicians on communicating effectively in the aftermath of an adverse event. Patients, families, and clinicians react to adverse events...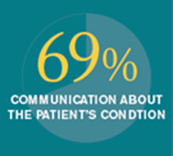 Miscommunication Among Clinicians
Across all settings and professional roles, communication is complicated by breakdowns throughout the process of getting important information from Person A to Person B. Who, what, when, where, how, and why...
SAFER CARE
Unreconciled Specialist Opinion/Recommendation
The PCP saw the patient for regular visits, but was not aware of the pulmonologist's recommendation for additional follow up regarding a lung concern. Has this type of event happened at your practice?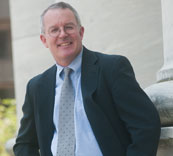 PODCAST
Team Care, Alert Fatigue Near Top of EMR Agenda
At a recent gathering of medical malpractice professionals in Boston, Dr. David Bates shared a vision of the next five years of health information and electronic medical records. Listen
---
June 9, 2016
Mind the Gaps
Avoiding the risks of communication failures in patient care
patient safety symposium | Revere Hotel, Boston, MA
Learn what you can do to avoid communication missteps that can lead to patient harm and allegations of medical malpractice. Program details, CME* information, hotel accommodations, and registration options now available.
---
*CRICO/Risk Management Foundation of the Harvard Medical Institutions, Inc. is accredited by the Accreditation Council for Continuing Medical Education to provide continuing medical education for physicians. This activity is designed to be suitable for Risk Management study in Massachusetts.
Latest News from CRICO
Get all your medmal and patient safety news here.
The Patient Safety Adoption Framework: A Practical Framework to Bridge the Know-Do Gap
News
Many patient safety initiatives fail to be adopted and implemented, even when proven effective. This creates the well-recognized know-do gap—which occurs when health care workers know what should be done based on evidence vs. what takes place in practice. To address this issue, CRICO funded the development of a patient safety adoption framework and had it evaluated by leaders in quality and safety. The framework and its findings were published online in the Journal of Patient Safety in April 2023.