MPL Chronology, EHR Tips, Missed MIs, and more
Feb 18, 2015
CRICO Insight: February 2015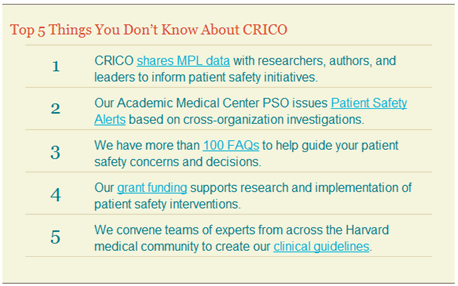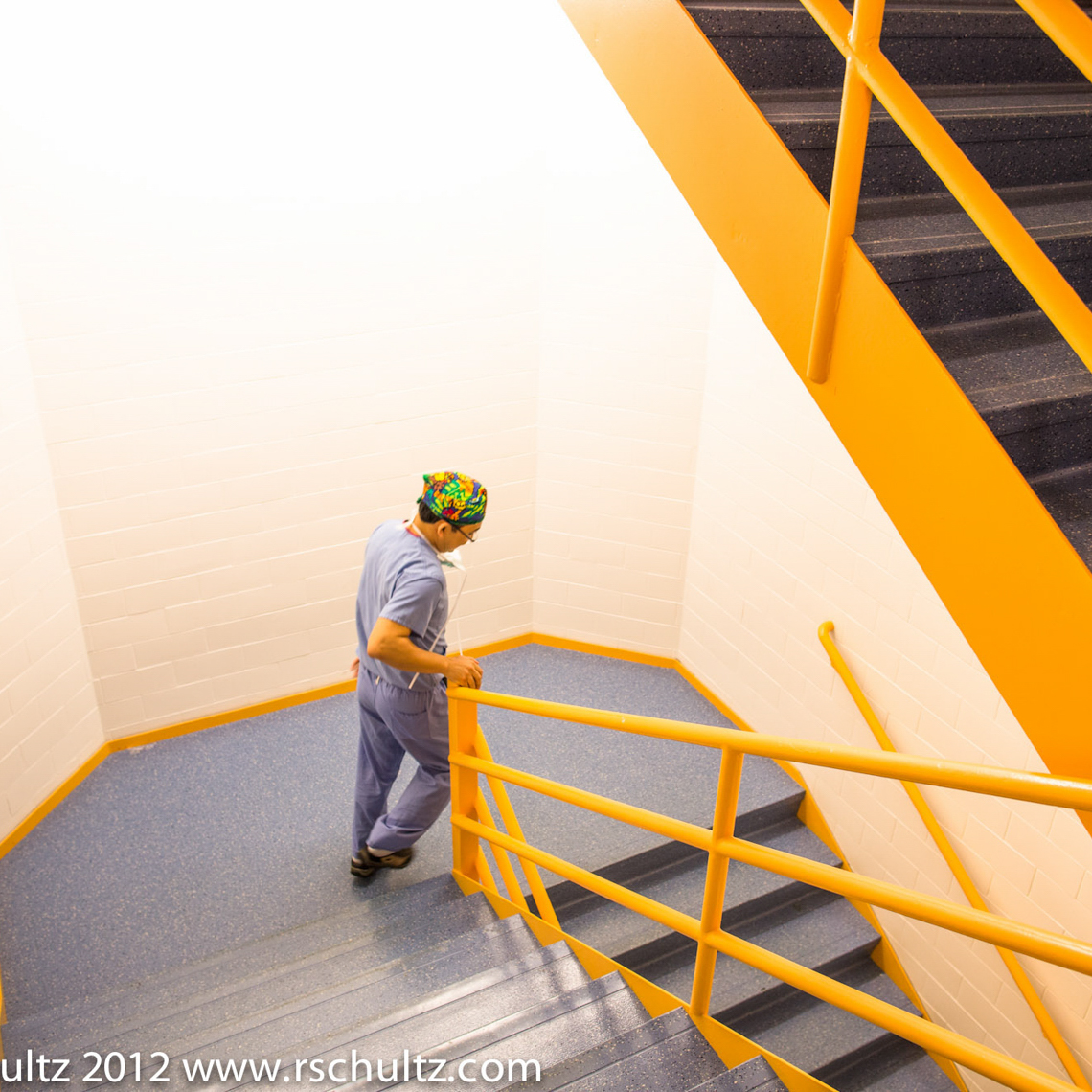 Chronology of a Malpractice Case
CRICO does a great job of representing physicians during a malpractice claim, but the legal stages of a trial are very different from the emotional ones. Learn more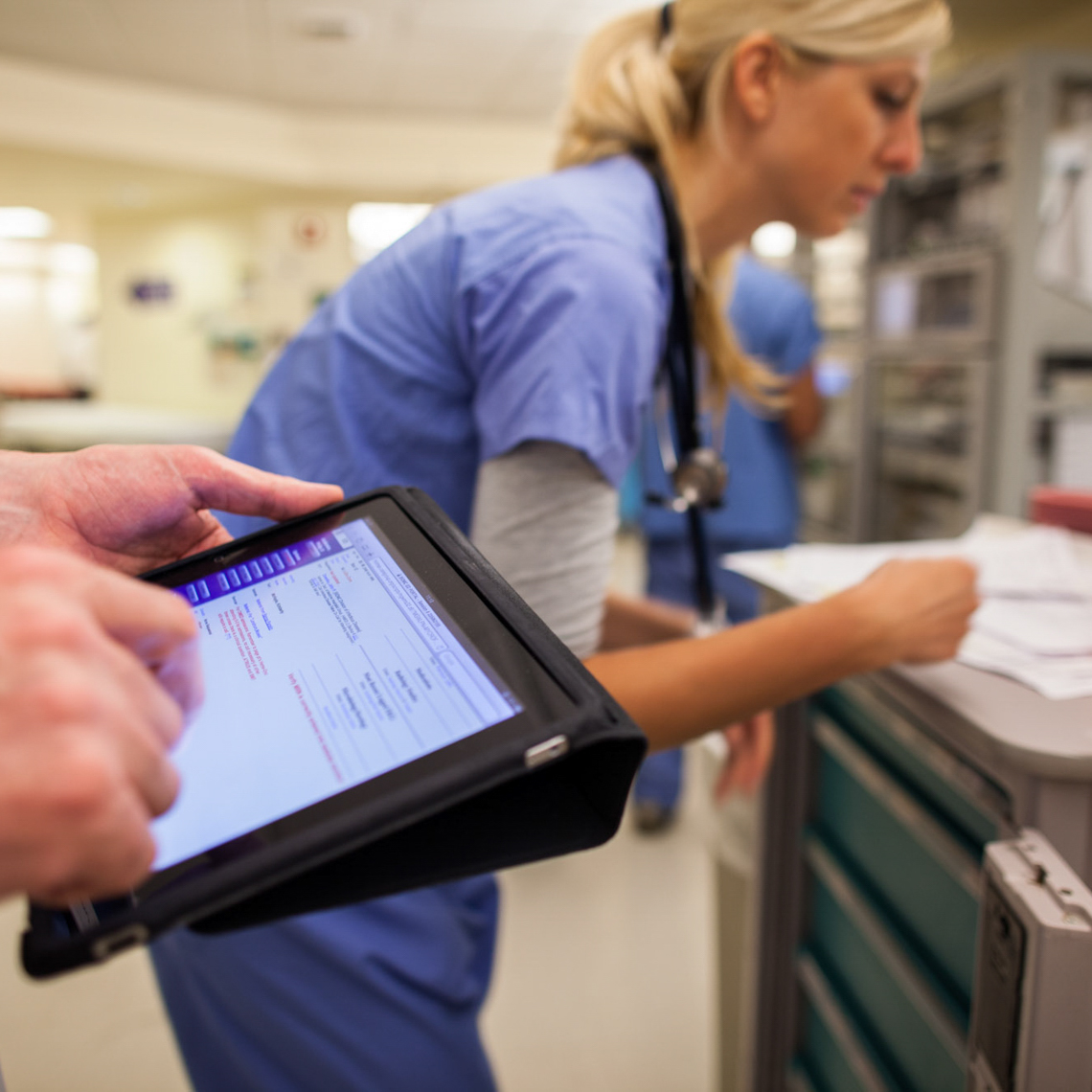 Tips When Using EHRs
Systems that don't "talk" to each other, test results that aren't routed properly, mistakes caused by faulty data entry or copying and pasting...the unintended consequences of EHRs. Learn more
CASE STUDY
Missed MI Despite Family History
A 42-year-old woman is seen in the ED for chest pain, diagnosed with costochondritis, and discharged home with ibuprofen and follow-up instructions. Learn more

PODCAST
Eyes Wide Open: Lessons from Patient Safety Fellows
In a candid talk, members of the first class of Harvard Medical School Patient Safety and Quality Fellowship program share their new insights. Learn more
Patient Safety Awareness Week:
March 8-14, 2015

Patient safety is your focus every day, but during #psaw2015, you can take a bow and spread the word.Learn more

2015 Patient Safety Symposium

Save the Date or Register:
Friday, June 5
8:00 am - 4:30 pm
Revere Hotel,
200 Stuart St., Boston
DATA SNAPSHOT
Technical skill and clinical judgment factors are most prevalent in surgery-related cases.
6,712 cases filed 2009-2013 with surgery as the primary responsible service. A case will often have multiple factors identified.

Explore our resources for surgeons
Latest News from CRICO
Get all your medmal and patient safety news here.
The Patient Safety Adoption Framework: A Practical Framework to Bridge the Know-Do Gap
News
Many patient safety initiatives fail to be adopted and implemented, even when proven effective. This creates the well-recognized know-do gap—which occurs when health care workers know what should be done based on evidence vs. what takes place in practice. To address this issue, CRICO funded the development of a patient safety adoption framework and had it evaluated by leaders in quality and safety. The framework and its findings were published online in the Journal of Patient Safety in April 2023.