CRICO 2017 Year in Review
CRICO' past year was dedicated to analyzing data from our robust database, convening experts and publishing our learnings, creating educational opportunities, and protecting our insured providers in the courtroom. Here's a breakdown of some of our key accomplishments in 2017.
Protecting Providers: Defense, Publications, and Webinars
A DEFINITIVE YEAR OF SUCCESS PROTECTING PROVIDERS
CRICO does not shy away from a challenge. If a case should be defended, CRICO takes its 40+ years of legal and clinical expertise into the courtroom. 2017 was no exception. There were 20 trials, and CRICO obtained a defense verdict in 18 of those 20.
---
Published Advice to Defendants and Our Insured
In our mission to protect providers, we supply important information about the litigation process and provide emotional support to help them stay resilient through this difficult experience.
Doctors & the Law eBook Free for Members

In 2017, CRICO published this eBook. To ensure our insured-physicians can access this content, we posted it on My CRICO, where members may download it free of charge.
Educational Opportunities— with Credit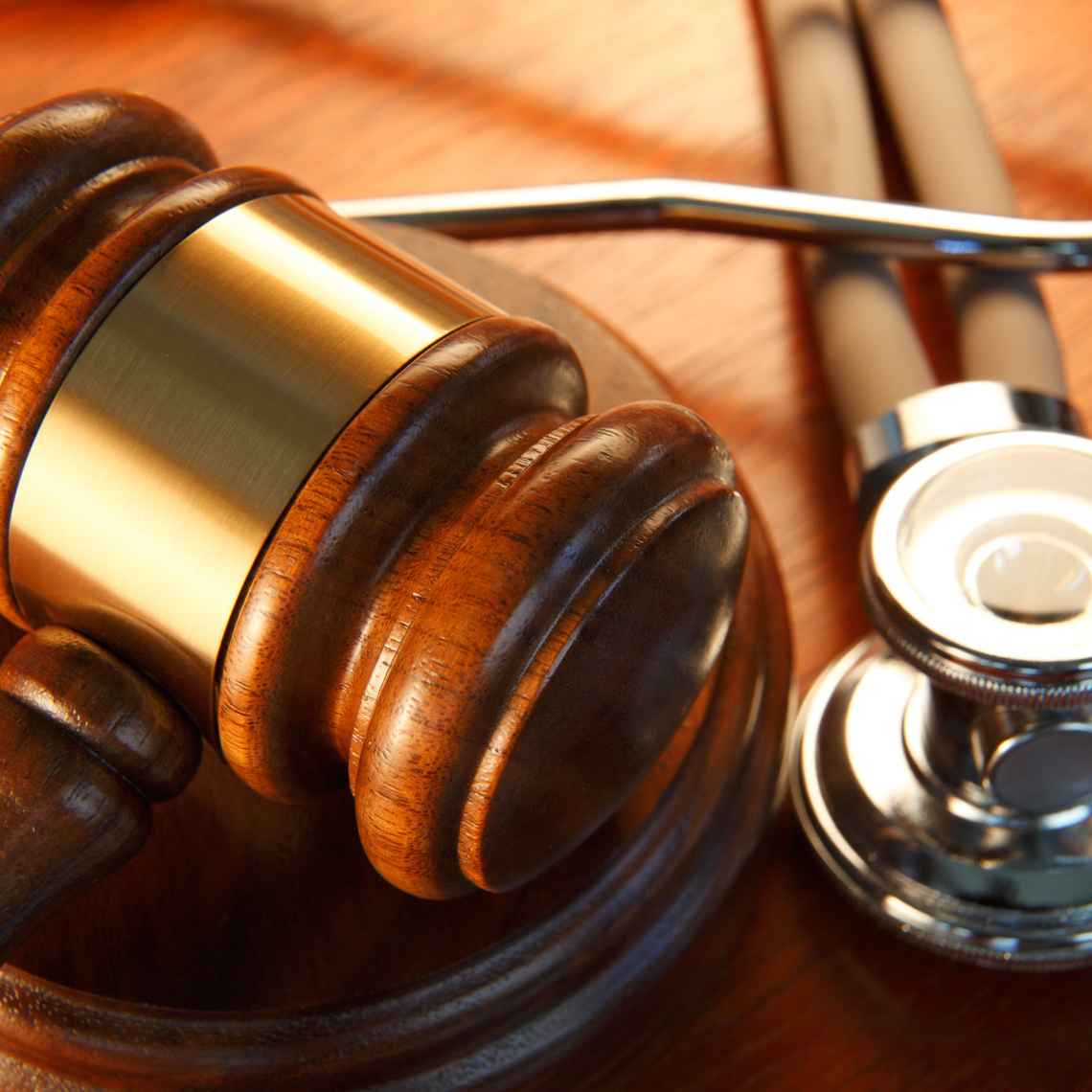 In addition to a webinar mentioned below, CRICO alerted its members that there are opportunities to participate in a tribunal for experience as well as credits.
Defendant Kit Updates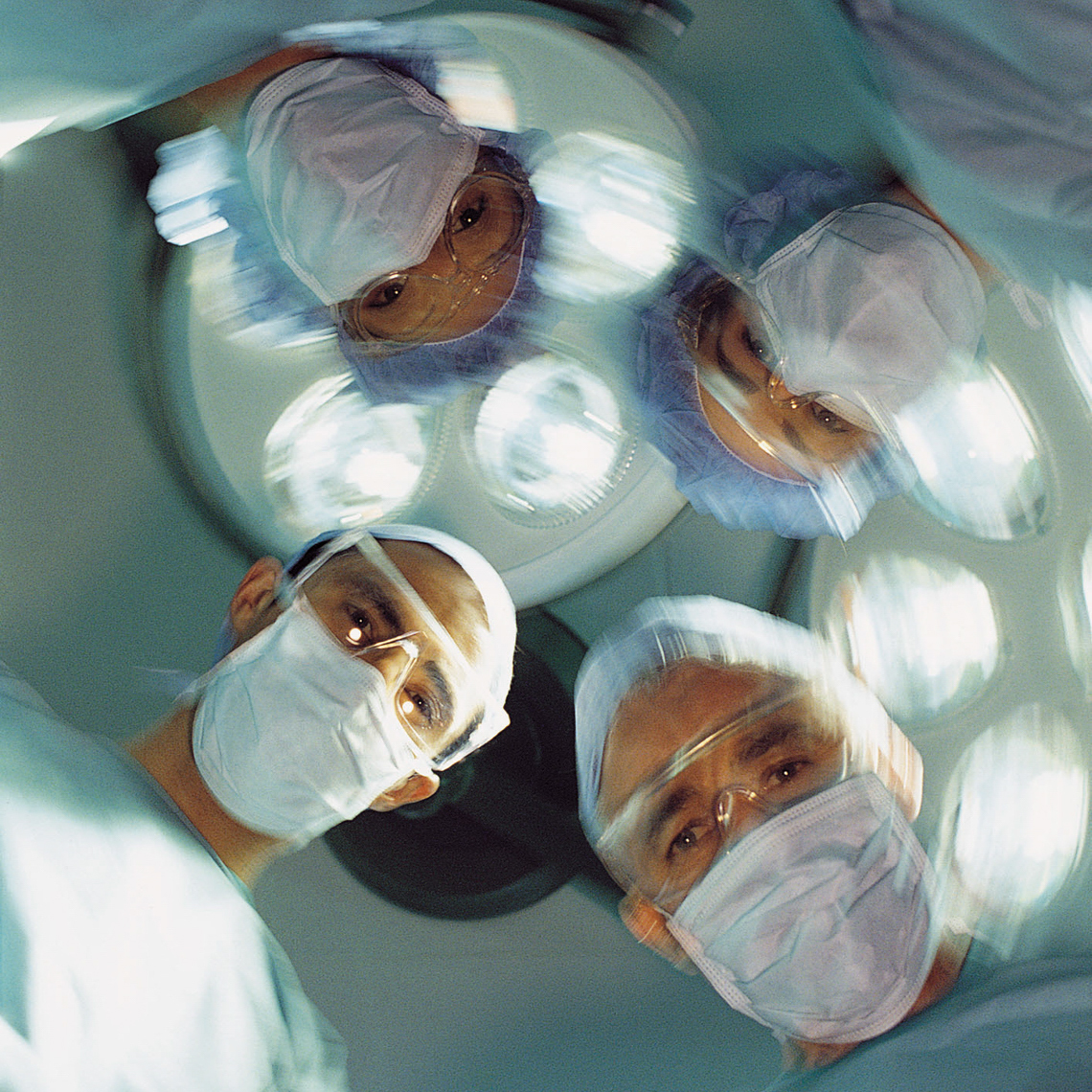 CRICO worked with internal and external experts to examine and enhance existing documentation and support offerings that are available by request or via My CRICO, our secure member portal.
Education: Legal focused webinar offered in 2017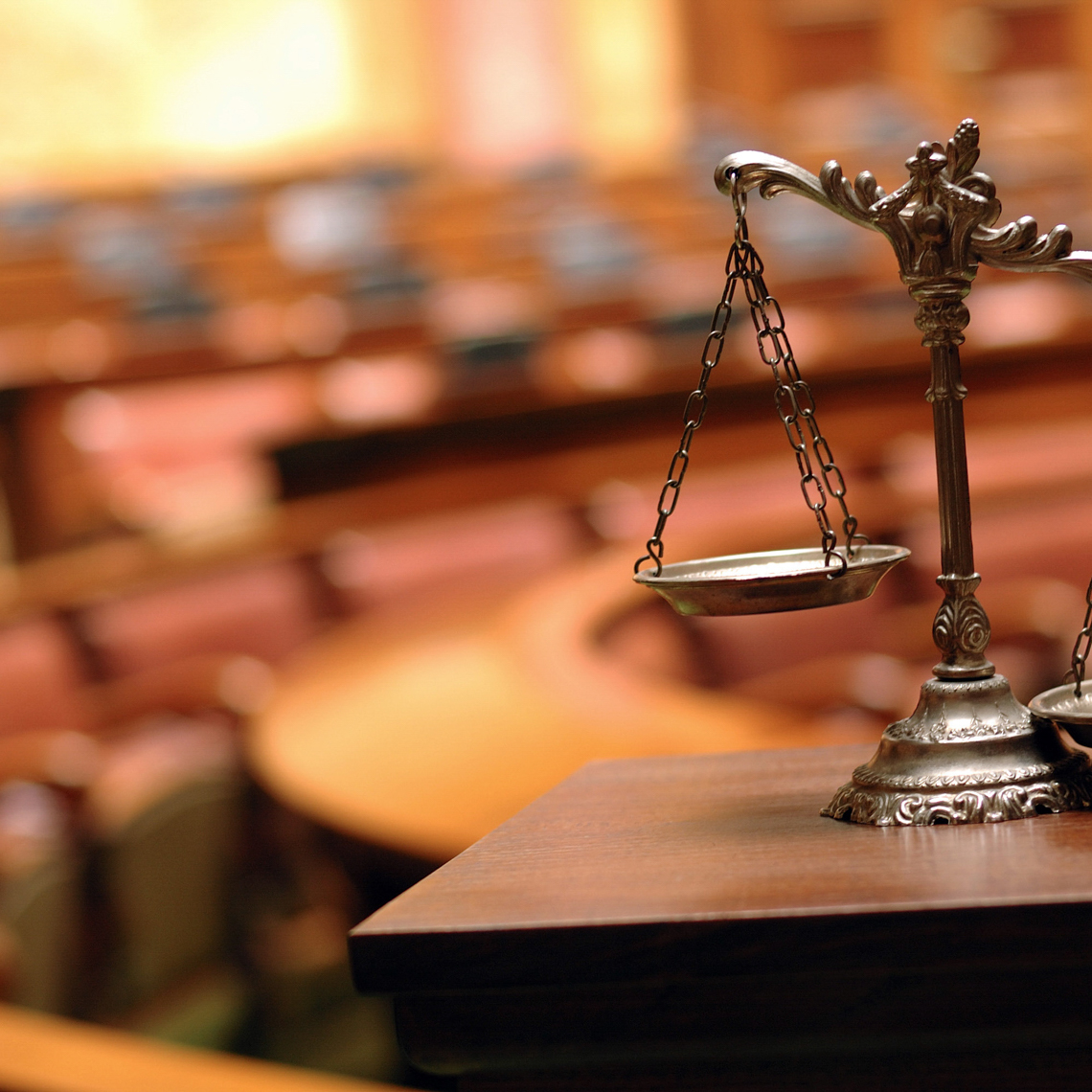 In 2017, CRICO offered a webinar entitled, Reducing Risk of Medical Malpractice: A Defense Attorney's Perspective (A CME Course).
---
Patient Safety: Publications, Education and Data Analyses
Hot Off the Presses
Medication-related Malpractice Risks benchmarking report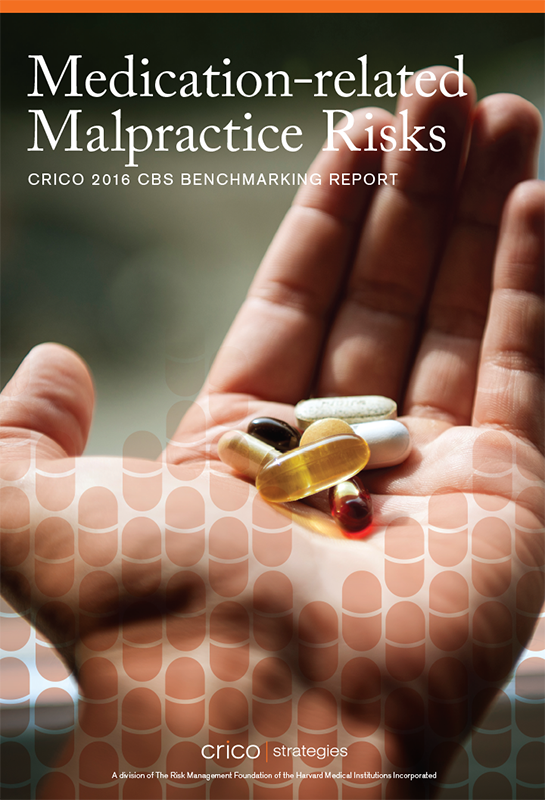 CRICO analysts collaborated with industry experts, using CBS data to examine the impact—financial and human—and root causes of medication-related errors. This is the seventh annual CBS benchmarking report produced since 2009.
Referrals White Paper

CRICO and IHI/NPSF joined forces to produce, Closing the Loop: A Guide to Safer Ambulatory Referrals in the EHR Era, a comprehensive set of practical steps to reduce the risk of referrals-related medical errors.
AMC PSO Enhances Resource Center
CRICO's PSO regularly convenes members to discuss common patient safety risks, and publishes its learnings as synopses called Patient Safety Alerts. In 2017, "Patient Identification Risks and the Intersection of Electronic Health Records" was published.
Also in 2017, the PSO convened expert members to address emerging patient safety risks through the release of two new topic-specific guidelines, with a third (addressing risks in Interventional Radiology) planned for 2018 publication.
---
2017 Educational OFferings
Webinars
CRICO offered live, patient safety webinars in two popular series: Know Your Risks (specialty-specific advice) and Mitigating Diagnostic Risks in Primary Care. In 2017, CRICO hosted nine of these webinars with topics that included obstetrics, surgery, talking with patients, and cancer screenings. If you missed a webinar, or are interested in a specific topic, CRICO's Office of CME now offers many of these as recorded online courses for credits.
Speaking Engagements/Presentations
CRICO and CRICO Strategies speakers were well traveled in 2017, making stops at conferences, grand rounds, and webinars. See the left column for some of the highlights.
Interested in watching or engaging one of our speakers in 2018? Check our Speakers Bureau page.
---
CRICO Strategies in Action
Sharing Data with our CBS Membership
CRICO Strategies was excited to welcome SIMED of Puerto Rico to the CRICO Strategies CBS Community. Strategies also launched two CBS member forums for national peers to discuss challenges and solutions pertaining to underwriting and claims.
In June, Strategies facilitated a 2-day convening focused on maximizing the value of the CBS membership. Topics ranged from an exploration of the coding and analytical process, to various models for leveraging CBS data, and mechanisms for disseminating analyses and learnings across clients' insured base.
Your data matters: CRICO Strategies and CBS data were mentioned in the media more than 99 times last year. This included nine publications in peer review journals such as Journal of Anesthesia & Analgesia, Diagnosis, Journal of Healthcare Risk Management, and Joint Commission Journal of Quality & Safety. In addition, CRICO Strategies received the Silver Lamplighter Award for its 2015 CBS Report, Malpractice Risks in Communication Failures.
---
CRICO Grants for Future improvements in Patient Safety
CRICO co-sponsors a patient safety and quality fellowship in collaboration with Harvard Medical School. The program recently graduated a class and inducted a new one. In addition, CRICO continues to fund important patient safety research from its members through an annual RFA to stimulate new ideas in patient safety and has created a showcase to highlight the results we've gained from our grants over the years.
---
Please continue to reach out to us if there is an area of work you would like to learn more about.
Happy New Year. We look forward to a safe and productive 2018.
Related Blog Posts
Provider Burnout + Malpractice Risk = The Lost City of Atlantis
Blog Post
We look at the impact of burnout on MPL claims and suits.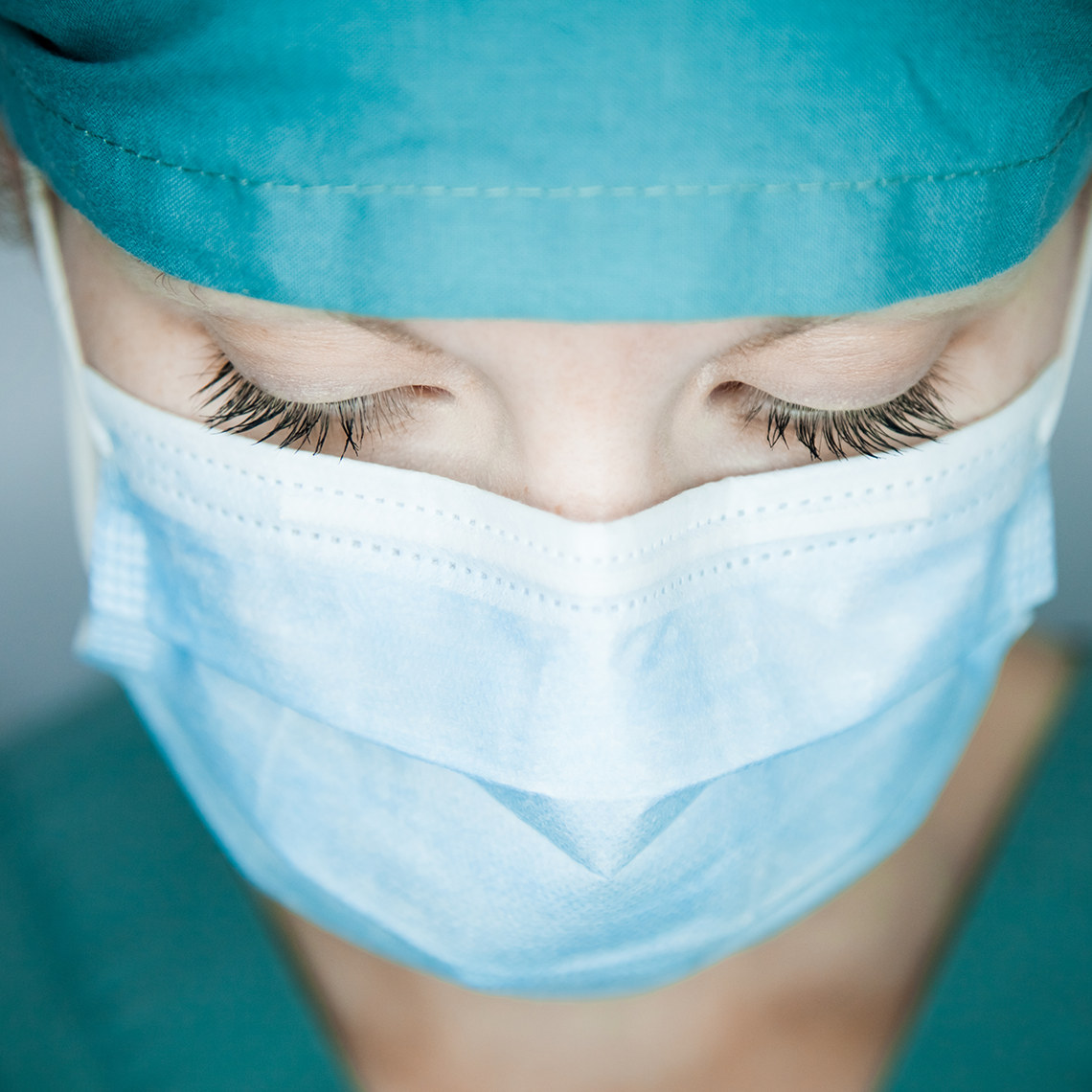 Collaboration Among the MPL Defense Community is Needed to Counter the Aggressive Plaintiffs' Bar

Blog Post

At the 4th Annual American Legal Connections (ALC) conference, more than 150 Medical Professional Liability (MPL) defense attorneys, claims leaders, reinsurers, and others gathered to discuss nuclear verdicts and high-value claims that have been sending mixed signals about MPL risk.



Does Bias Contribute to Diagnostic Failure?

Blog Post

By recognizing the types of bias that may be involved and developing tools to help mitigate those biases, there is an opportunity to improve quality of care and outcomes for patients.

Ominous Themes and Shared Challenges from Industry Conferences

Blog Post

Nuclear verdicts, provider burnout, and artificial intelligence dominated the podium in New Orleans, while patient safety culture, change management, equity, high reliability, and worker safety were strong themes in National Harbor at recent MPLA and IHI conferences.