January Safety Salute | MedStar Health Creating a Just Culture
This January, CRICO would like to deliver our Safety Salute to MedStar Health.
Each year CRICO produces a printed calendar that highlights patient safety initiatives made by members of our CRICO and CRICO Strategies community. It is a way to share success stories and engage in conversation. January 2015 features a quote from Terry Fairbanks, MD, MS, Director of the National Center for Human Factors in Healthcare at MedStar Health. MedStar has worked diligently over the years to create a just culture in their organization. Some of the results of this hard work and dedication to changing culture are demonstrated in MedStar's video, Annie's Story.
Terry and his colleagues have found other ways to engage and connect with staff and patients in their pursuit of the safest possible environment to deliver and provide care – Good Catch Mondays and Sixty Seconds for Safety are just two examples of some of the leader led changes underway at MedStar.
We continue to learn from MedStar and hope other organizations will too.
Have a patient safety initiative you'd like to share with us? If so, please contact us here.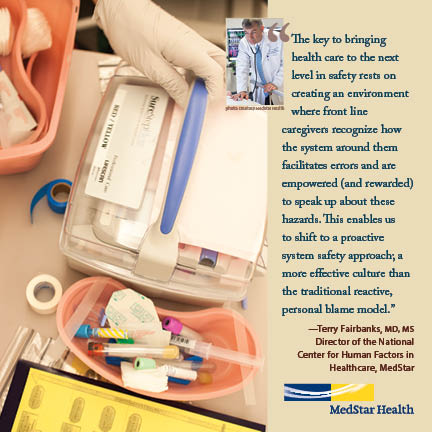 Related Blog Posts
Good Catch! Building the Framework for Ambulatory Safety Nets
Blog Post
Patients frequently experience a delayed diagnosis due to a lack of follow-up. Preventing these gaps in communication is what hospitals are trying to mitigate through the implementation of ambulatory safety nets.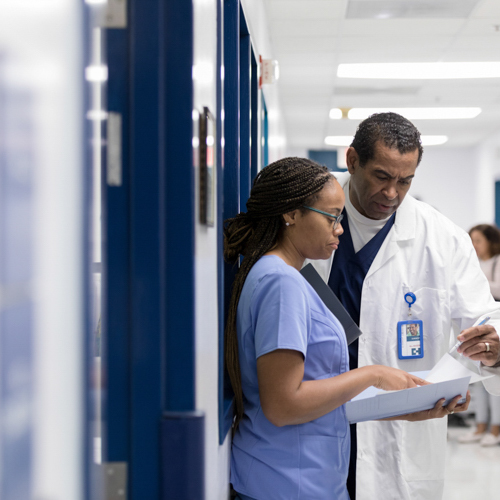 The SafeCare Study

Blog Post

Results clearly demonstrate a need for better tools, increased measurement of patient harm, and better implementation systems.

Safety Salute: Using Artificial Intelligence to Reduce Missed Diagnoses

Blog Post

Through a CRICO grant-funded project, Mitchell Feldman, MD, and Kavishwar Wagholikar, MD, PhD, developed and evaluated a cognitive aid for clinicians to identify patients at risk of a missed or delayed diagnosis.

Telehealth Gone Wrong? Not After These Videos

Blog Post

Virtual visits can involve patients calling into their video appointment from the supermarket…fuzzy computer screens during examinations…even doctors "visiting" the wrong patient. These challenges and more present additional clinical and liability risks to busy practices delivering telehealth.