Patient ID Risks & the Intersection of Electronic Health Records
Aug 23, 2017
Patient Safety Alert 28: Patient Identification Risks and the Intersection of Electronic Health Records (PDF)
The AMC PSO recently convened a multidisciplinary group of stakeholders across its membership to review and discuss strategies for safer patient identification.
Causes of Patient Identification Error
Checking patient's wristband is considered the domain of nurses
Patient answers to wrong name
AMC PSO
Our Patient Safety Organization convenes clinical leaders to identify and mitigate emerging risks.
Learn with us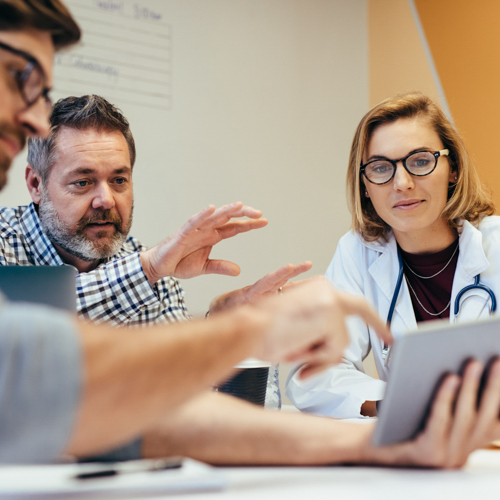 More AMC PSO Content
Publications such as whitepapers and guidelines derived from the AMC PSO convenings.
Informed Refusal Patient Care
Newsletter
Patient Safety Alert Issue 30: The AMC PSO convened to discuss ways to clearly communicate the risks of refusal of an in-person visit to my patient and maintain a therapeutic alliance.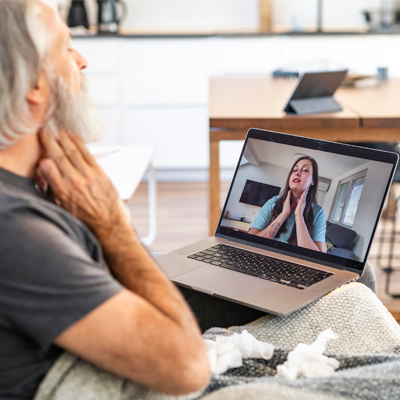 Test Result Notification

Newsletter

Patient Safety Alert Issue 15: The AMC PSO recently held a collaborative convening session of its Ambulatory Patient Safety Leaders in order to both discuss current issues and possible solutions and propagate the natural progression of CRICO's established mission of helping health care providers turn credible data into effective action.

Pharmacy Compounding Safe Practice Recommendations

Newsletter

Patient Safety Alert Issue 14: The AMC PSO recently held its follow up Medication Safety Task Force collaborative convening session to discuss the best practices regarding the issues within compounding sterile preparations and patient safety that were brought up in the first meeting.

Delayed Diagnosis

Newsletter

Patient Safety Alert Issue 11: The AMC PSO has performed an in-depth analysis of patient safety issues in the ED setting and has identified practices employed to reduce risks that were the result of missed or delayed diagnoses.
The Patient Safety Adoption Framework: A Practical Framework to Bridge the Know-Do Gap
News
Many patient safety initiatives fail to be adopted and implemented, even when proven effective. This creates the well-recognized know-do gap—which occurs when health care workers know what should be done based on evidence vs. what takes place in practice. To address this issue, CRICO funded the development of a patient safety adoption framework and had it evaluated by leaders in quality and safety. The framework and its findings were published online in the Journal of Patient Safety in April 2023.