Risks in Surgery: Contributing Factors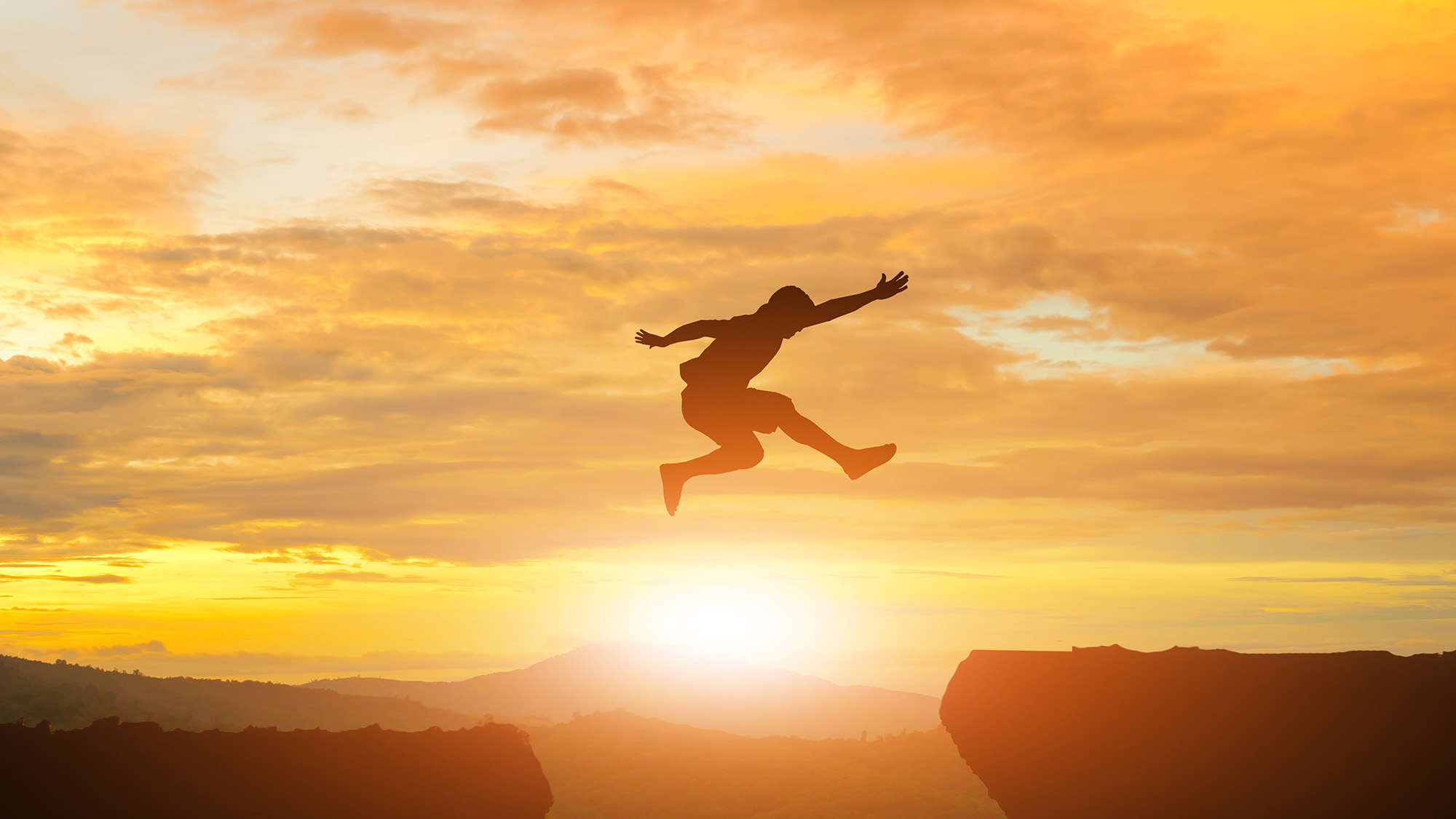 What's My Risk?
Top Contributing Factors Leading to Malpractice Risks in Surgery: How to Protect Your Patients and Yourself
Did you know that, as a surgeon, you are at higher risk than other specialists of being named in a medical malpractice suit? In fact, CRICO's national data shows surgical specialties far exceed all others in both malpractice case frequency and total costs incurred.
This finding comes from CRICO's national Candello Data (formerly CBS), which captures 30 percent of all medical professional liability (MPL) cases across the United States. CBS also identifies patterns in national claims data through detailed coding and deep analyses so you and your fellow surgeons can better understand the key areas of vulnerability.
Understanding Your Risk
In a clinical analysis of 67,134 cases filed with an assert year of 2008 to 2017, surgery represents more than a quarter of total suits, with 28% of these cases closing with payment.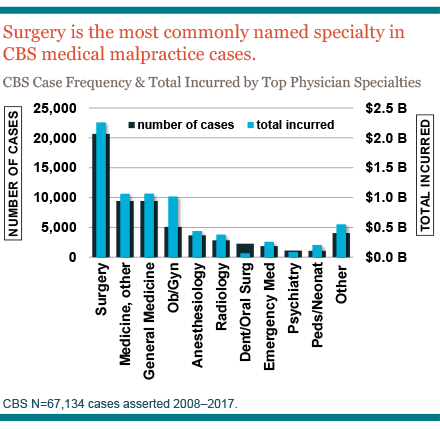 Surgical malpractice cases involve attendings, residents, and fellows and can occur at any point throughout the surgical timeline. Insights gleaned from our findings can help you understand the myriad contributing factors that lead to medical errors. Those specific factors guide the steps needed to strengthen your surgical safety practices, as well as to implement improvements within the entire surgical process.
The good news is that in recent years as organizations have implemented more long-term safety initiatives, the downward trend in the overall number of cases has been encouraging. For all of the combined surgery subspecialties, the rate of cases per 100 insured surgeons has been declining steadily by about three percent each year over the last decade. This is due, at least in part, to a variety of interventions many surgery departments have been adopting that are targeting pre-, intra-, and post-surgical vulnerabilities. You can use available data to measure your own specific risks and to follow best practices to address them. Through proactive incorporation of available risk reduction resources, you can ensure the safest possible surgical environment for your patients.
Exploring the Contributing Factors Cited in Surgical Malpractice Cases
The data reveal that a vast majority of malpractice errors stem from poor technical skill or lapses in clinical judgment, often from a combination of events. These errors can occur at any point during a patient encounter, from pre-op to post-op.
Close to half (44%) of surgery-related cases captured by the CBS data took place in an ambulatory setting. Across all surgery settings, the highest percentage of contributing factors in malpractice cases include:
Technical skill: 57%
Clinical judgment: 51% (patient assessment issues account for 33%, while selection and management of therapy makes up 27%)
Communication: 30% (20% revolves around miscommunication between patient/families and physicians)

Key Insights to Surgical Errors
Technical Performance: In the busy and crowded operating room, errors related to technical performance play a large factor, putting patients at risk for serious harm. Common errors include improper use of equipment, retained foreign items, performing the wrong procedure, or performing the right procedure on the wrong patient. Work with your colleagues to leverage best practices and safety checks to ensure you are providing the safest possible care environment every step of the way. Routine simulation training can help you hone or refresh technical skills across a variety of scenarios.
Clinical Judgment: Exercising appropriate clinical judgment during surgical procedures plays a vital role in reducing the risk of patient harm. Errors in this area represent the second highest contributing factor in surgery-related malpractice suits. Issues range from a narrow diagnostic focus to selecting an inappropriate treatment option. Another major element to this vulnerability is incomplete patient assessment, ranging from not thoroughly assessing the patient prior to surgery and/or overlooking co-morbidities that could jeopardize surgical outcomes. Schedule adequate time to carefully assess your patients and ensure no potential risk is overlooked.
Miscommunication: A third primary risk area in every surgical encounter is communication failure. In surgery-related malpractice claims, patients often contend they didn't understand the inherent risks or expected a different outcome. As a result, it is important to have a clear formal consent process with patients and be sure everyone is on the same page. There could also be miscommunication among the surgical team in the operating theater or during hand-offs. Any weak points in the communication chain—from pre-operative preparation, to the OR, to post-operative recovery—can make patients particularly vulnerable for experiencing harm. Incorporation of surgery checklists and communication strategies in the OR help establish clear protocols for all team members.

Learn More
By tapping into insights provided by our Candello Data and patient safety resources for general medicine clinicians, you'll be able to establish safer care practices for yourself and for your patients. Leverage our data to identify risks that resonate, and apply a process to mitigate those risks by addressing specific problems. When you begin by making small changes and allow them to build over time, you can ensure you're putting safety first, and providing the best quality care for your patients.
Risk Mitigation Resources for Surgeons
Related Articles
Risks in General Medicine: Contributing Factors
Article
Every interaction with a patient is prone to risk. Leverage Candello Data to identify risks which resonate, and apply a process by which you can mitigate those risks by addressing specific problems.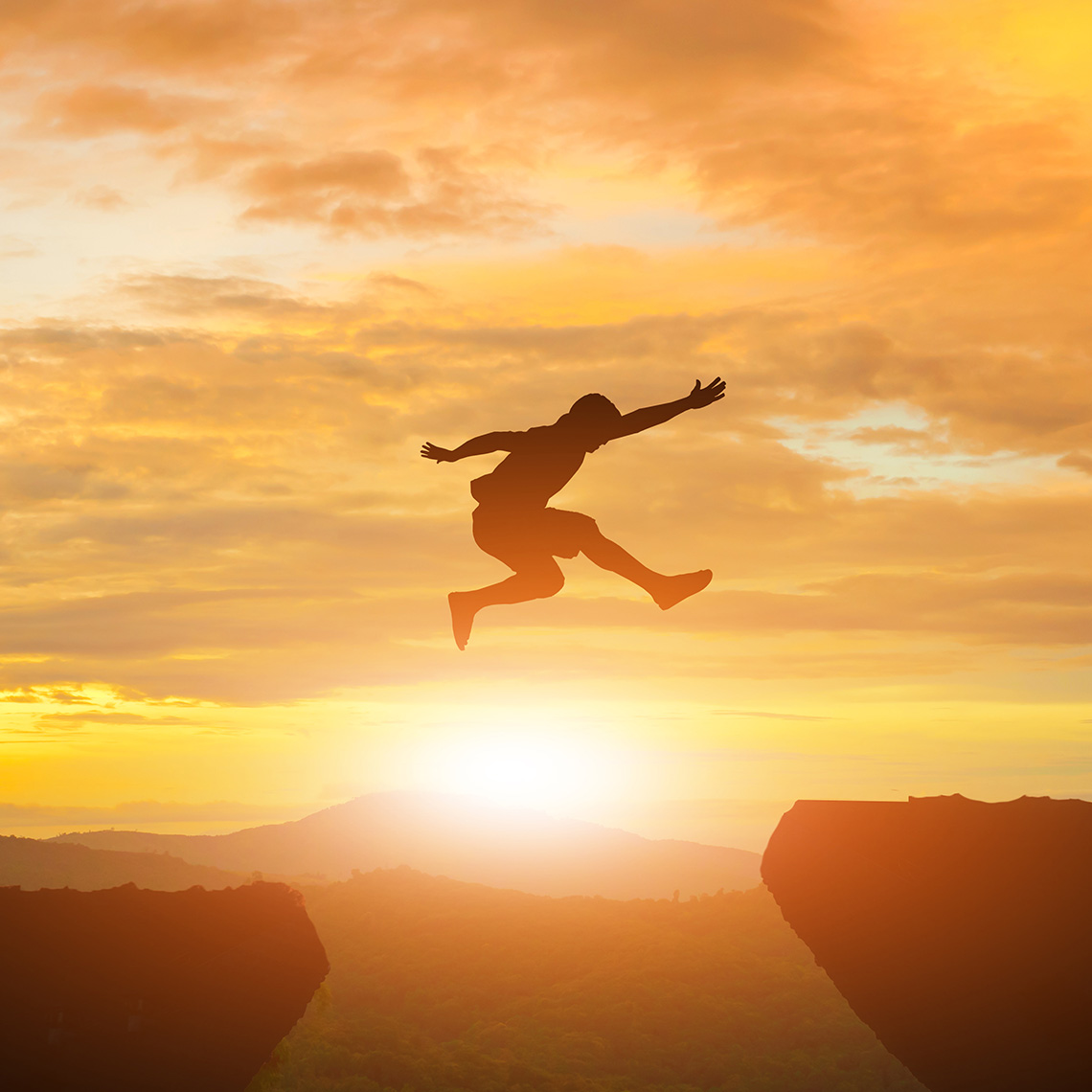 What's My Risk Library

Article

What's My Risk Library: CRICO-insured physicians can find charts specific to their specialty.

Risks in Surgery: Primary Allegations

Article

As a surgeon, every time you step into the operating room, you run the risk that something could go wrong.


Risks in General Medicine: Primary Allegations

Article

As a physician, your goal is to deliver the safest, most high-quality care possible for your patients. Yet in the fast-paced delivery of health care, sometimes things don't go as planned. By learning the primary allegations against physicians practicing general medicine it may help you avoid underlying risks which pose the greatest threat of malpractice.