Good Catch! Building the Framework for Ambulatory Safety Nets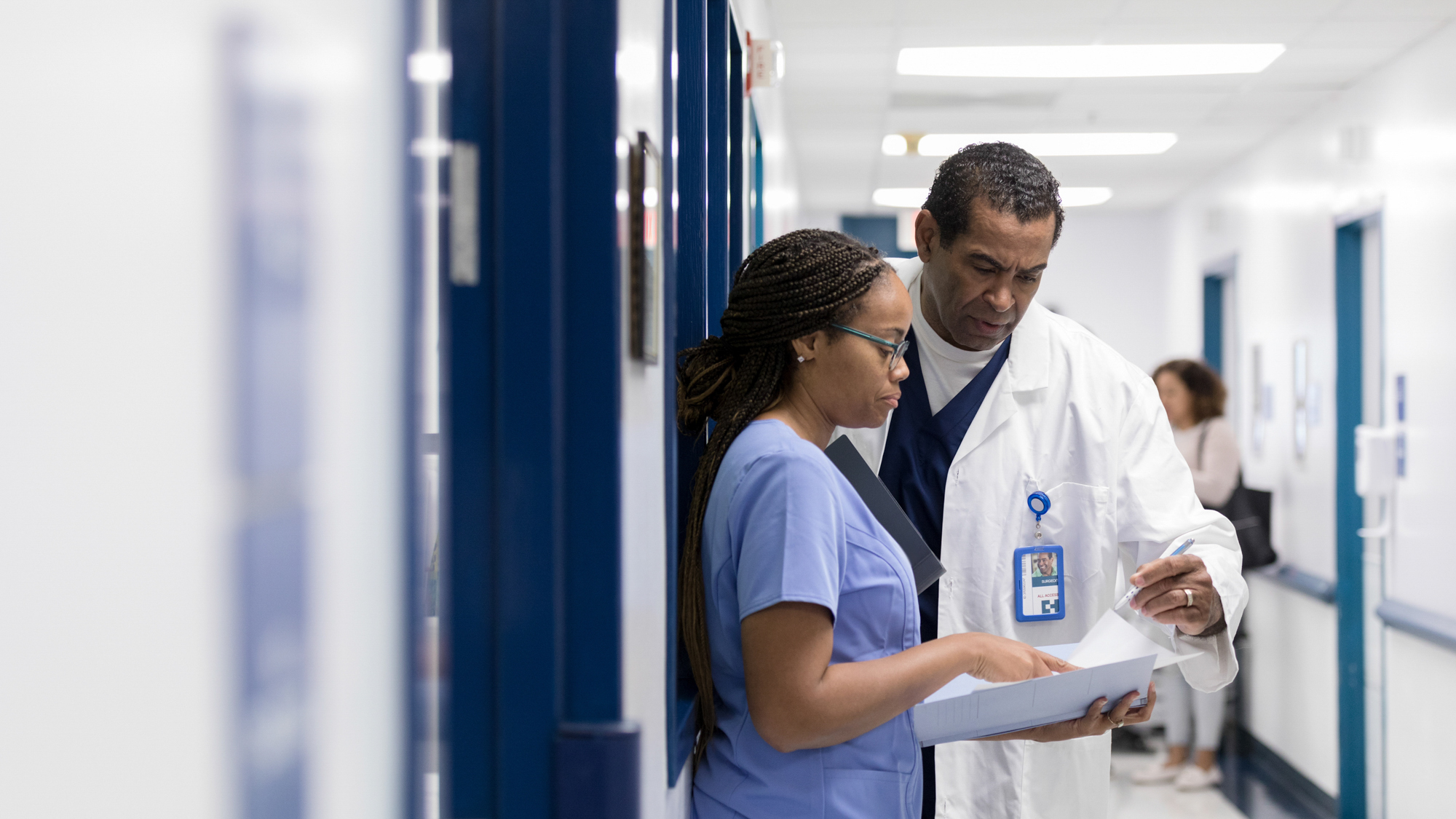 Catching Missed and Delayed Cancer Dx
There are myriad reasons patients fall through the cracks of care: they can't access the web portal, the hospital didn't send a reminder call or text, or they missed their appointment because they couldn't get a ride. Whatever the reason may be, patients frequently experience a delayed diagnosis due to a lack of follow-up. Preventing these gaps in communication is what hospitals are trying to mitigate through the implementation of ambulatory safety nets (ASNs).
Early in 2022, CRICO initiated a grant-funded program to develop and spread ASNs for four cancers (colorectal, breast, lung, and prostate), and to also combat mental health issues.
Leveraging Our Data
The intention of this program was to enable CRICO's members from the Harvard medical community to work collaboratively to develop a targeted approach to common challenges. Based on analysis of CRICO's Candello data, we know missed and delayed diagnosis of these cancers represent a leading risk for medical malpractice claims. This program originated in 2020 when CRICO identified a three-year strategic goal focused on "closing the loop" with patients to prevent missed and delayed cancer diagnoses. In researching potential models of similar work prior to launch, several CRICO leaders visited with the experts at Kaiser to learn from their SureNet program which is a national model for safety nets. "After visiting with colleagues who had implemented the SureNet program we came away with a good appreciation of the structure of an effective safety net, and began to plan for how we could implement something like this across the CRICO-covered institutions," reported Jay Boulanger, Senior Program Director, Patient Safety at CRICO.
Implementing an Effective Solution
Leveraging this model, CRICO established an ASN Collaborative, with several health care organizations participating in this effort in two phases. The ASN Collaborative's goal is to create registries for patients who have abnormal screening exams and to develop standard workflows for follow-up facilitated by patient navigators to prevent patients from falling through the cracks. Recently, the participating CRICO-insured organizations met as a learning community to discuss their progress within the ASN Collaborative.
The ASN Collaborative meets quarterly as a full group, with a monthly check-in call allowing the opportunity for questions and concerns to be raised quickly and efficiently in a supportive manner. In addition, there is an online community and virtual events to increase learning.
The initial focus is on the creation of safety nets for the prevention of four cancers (colorectal, breast, lung, and prostate). The participating organizations include:
Atrius
Beth Israel Lahey Health
Mass General
Brigham & Women's
Cambridge Health Alliance
Dana-Farber Cancer Institute
MIT Health Services
In addition, two organizations will be focused on working to combat mental health issues. They include:
Boston Children's Hospital
MIT Health Services
Our Candello data has demonstrated that communication issues are one of the largest contributors in medical malpractice claims. These issues can run the gamut from not checking in with a patient after a missed appointment, to failure to follow up with an abnormal test result.
Building a Framework
Creating an ASN started with the development of an Implementation Framework, which was completed in collaboration with Ariadne Labs and CRICO. These safety nets will be triggered if a patient receives a positive test or an irregular reading. The ASNs will leverage patient navigators to help remove the communication gaps after these tests (i.e., ensuring patients have a channel to receive communications, making sure that patients receive their tests, and following up when patients miss appointments). There are many ways that the navigators will be guiding patients, but hospitals are especially looking for individuals who are multilingual and demonstrate strong social and clinical skills to ease and guide patients going through this stressful experience. A focus of the ASNs is to better support ways to address inequities within health care systems that contribute to patients falling through the cracks.
"The ASN learning community presents an incredible opportunity for collaboration, cross-system co-design, and problem-solving. We have a chance to break down silos and share tips and solutions as we implement the programs at our institutions."
Matthew Germak, MD, MPH
Chief Quality Officer, Beth Israel Lahey Primary Care
CRICO plans to broadly share the tools, processes, and lessons learned as we proceed through this work over the next three years. Ultimately, we believe this model could be adopted to help a significant number of hospital systems across the country.
Related Blog Posts
The SafeCare Study
Blog Post
Results clearly demonstrate a need for better tools, increased measurement of patient harm, and better implementation systems.
Safety Salute: Using Artificial Intelligence to Reduce Missed Diagnoses

Blog Post

Through a CRICO grant-funded project, Mitchell Feldman, MD, and Kavishwar Wagholikar, MD, PhD, developed and evaluated a cognitive aid for clinicians to identify patients at risk of a missed or delayed diagnosis.

Telehealth Gone Wrong? Not After These Videos

Blog Post

Virtual visits can involve patients calling into their video appointment from the supermarket…fuzzy computer screens during examinations…even doctors "visiting" the wrong patient. These challenges and more present additional clinical and liability risks to busy practices delivering telehealth.

Structured Patient Handoffs Can Help Avoid Malpractice Cases

Blog Post

Using Candello data, researchers at Boston Children's Hospital demonstrated a link between patient handoff failures and malpractice cases. Further, they showed that, among cases involving a communication error, 77 percent of them could have been prevented by use of a structured handoff.