Appendix C: Early Warning System Algorithm
The Early Warning System (MEWS) algorithm identifies prompts for bedside assessment by providers with the ability to activate resources required for diagnostic and therapeutic interventions. Escalation of concern may be initiated by any team member at any point in the patient's care.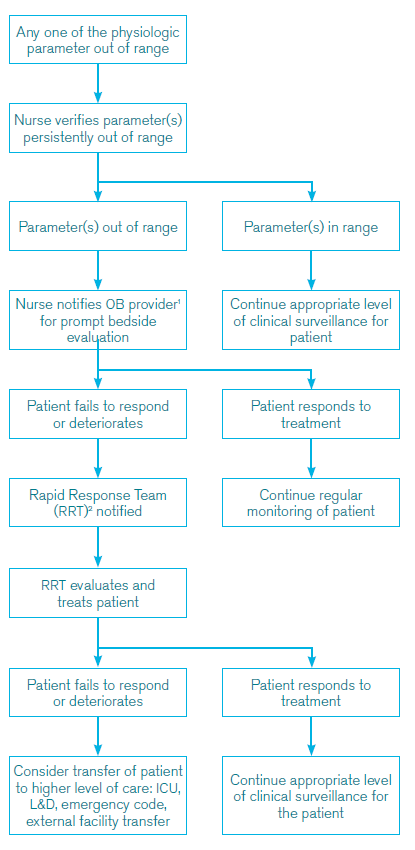 The printable algorithm is also attached as a PDF above.
More CRICO Guidelines or Algorithms
CRICO decision support tools.
Challenge: Take the OB Clinical Guidelines Test
Guideline
Take this test and see if you already follow these best practices from the Obstetrical Services of the CRICO-insured Institutions.