Appendix C: Early Warning System Algorithm
The Early Warning System (MEWS) algorithm identifies prompts for bedside assessment by providers with the ability to activate resources required for diagnostic and therapeutic interventions. Escalation of concern may be initiated by any team member at any point in the patient's care.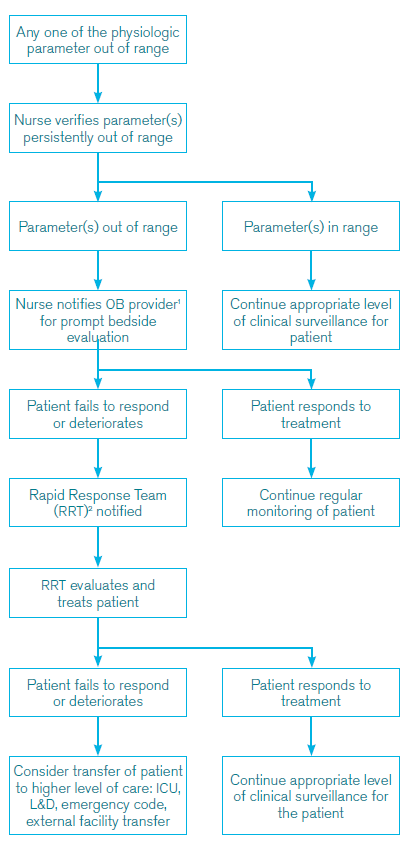 << Appendix B | Web Guideline Home Page | Appendix D >>
More CRICO Guidelines or Algorithms
CRICO decision support tools.
General Informed Consent Guidelines
Guideline
A document to assist institutions in reviewing policies, procedures and forms relative to obtaining and documenting informed consent.