What to do After an Adverse Event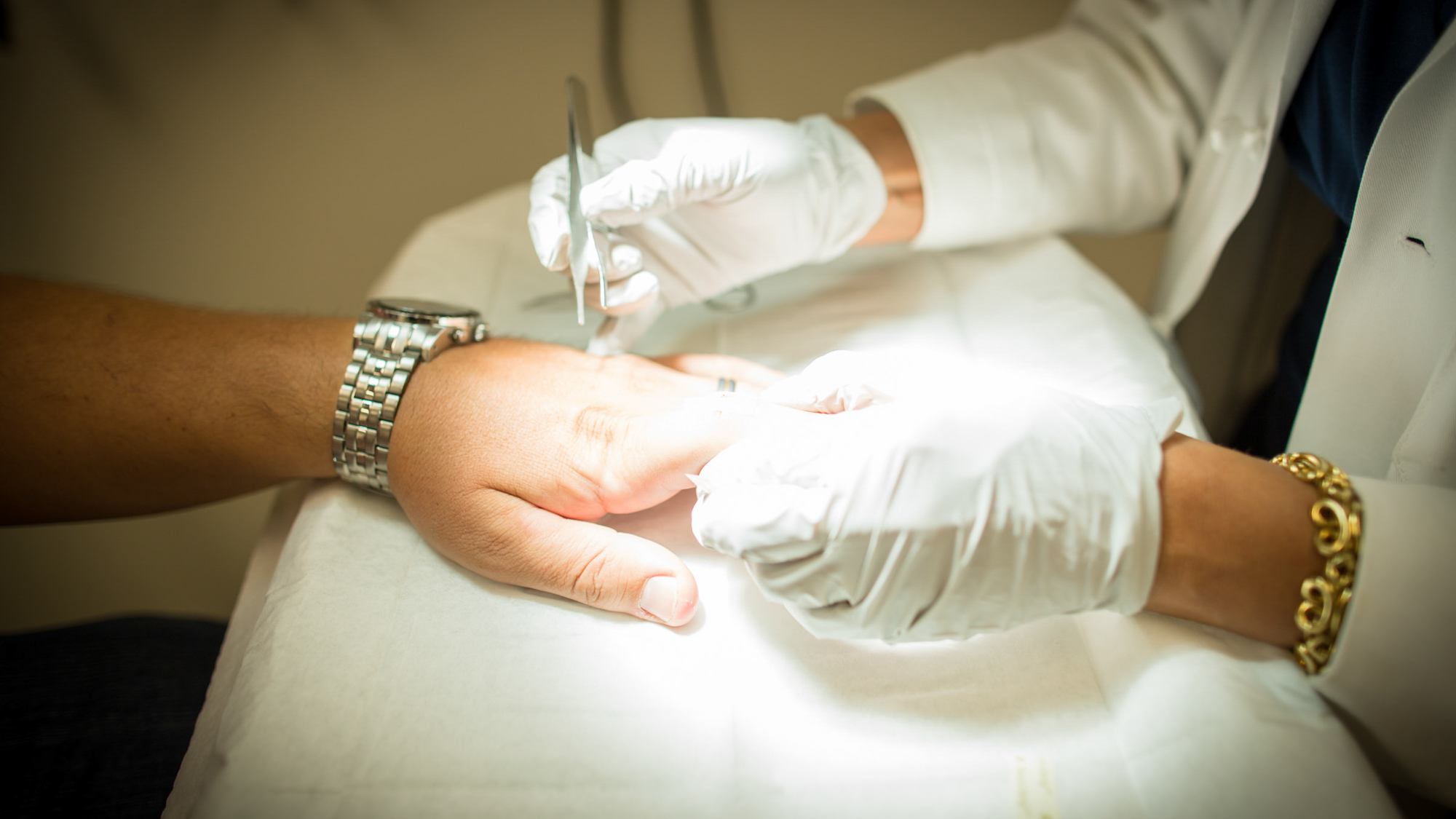 What to do After an Adverse Event
The following checklist covers a range of actions to consider after an unexpected outcome. The seriousness of the event and the relationship between the parties involved will dictate which steps need to be carried out in full, and their sequence. Running through the list will help organize thorough, appropriate, and consistent responses.
Attend to the Patient's Medical Needs
When appropriate, obtain medical consultation and arrange for consultants to forward necessary follow-up information.
Talk to the Patient or Family
As soon as possible after an adverse event occurs, try to speak with the patient and family members to apprise them of the situation and to help them understand the implications.
Answer questions factually and directly.
Offer emotional support.
Do not blame other clinicians.
Do not speculate about what might have gone awry. While early speculation might restore trust, it will have a damaging effect if it proves incorrect later on.
Confer with Other Providers
Meet with the rest of patient's health care team. Clarify the factual details and sequence of what occurred, as well as what needs to be done in response. A group discussion can resolve information gaps and dispel potential conflicts among providers.
Identify which clinician will assume primary responsibility for communicating with the patient or family.
Contact the Risk Manager
Talk to the Patient or Family Again
Organize a family meeting if several relatives are involved in the patient's care or if treatment decisions are complicated. Consider inviting the primary care or referring physician. A group meeting can help generate a common understanding of the situation among family members and acilitate coordinated decision making.
Communicate the sequence of events, outcome, and care plan to the patient and family.
Be accessible for follow-up questions or further explanations. As patients and family members begin to understand the significance of information previously communicated, they may think of new questions or ask providers to re-explain the event.
Try not to be defensive when speaking with patients and families, even if their remarks are accusatory. If appropriate, acknowledge and apologize for the patient's distress.
Accept responsibility for follow-up of serious complaints, but do not accept blame or assign blame to others. Do not criticize the care or responses of other providers.
The Medical Record
Assign the most involved and knowledgeable member(s) of the health care team to record factual statements of the event in the patient's record. Also record any medical follow-up completed, planned, or needed.
Avoid writing information in the medical record which is unrelated to the care of the patient (e.g., "incident report filed," "legal office notified").
Avoid writing derisive comments about other providers. If you disagree with another clinician, document the basis for your treatment recommendations but do not use the medical record for peer performance evaluations.
If you add information to the patient's record after an adverse event has occurred (particularly if your notation relates to treatment decisions made prior to the event):
Mark your entry with the actual date it is written; do not "backdate" any entries.
Beware of creating entries which appear self-serving, especially explanations intended solely to justify your actions. Taken out of context later, these entries can make you look defensive and can give the impression you thought you were at fault.
Writing off Bills
Disagreements about the patient's bill commonly arise in the same cases in which patients or family members seek legal advice. To address this dissatisfaction, the clinician or entity may want to consider "free servicing" all or a portion of a patient's bill on a case-by-case basis. Some patients will see this as a gesture of goodwill and will be satisfied to resolve the problem this way. Others, who may be inclined to sue, will do so regardless of any billing adjustments.
The National Practitioner Data Bank does not consider waivers of debt to be reportable and courts do not consider them admissions of liability. However, because billing issues can both identify and precipitate problems with patients, physicians should coordinate offers to write off care with individuals who would normally be involved in resolving a potential claim or suit (e.g., risk managers, billing departments, and professional liability insurers).
The Media
Media queries related to adverse events are best handled via institutional protocols for responding to press contacts. This will avert complications related to patient confidentiality, legal discovery, and heat-of-the-moment coverage.
Conclusion
This list is premised on the belief that clinicians should do what is best for their patients, after adverse events or otherwise. These actions will not prevent all claims and suits, but will prevent some, mitigate others, and ensure that risk management is aligned with good medicine.
Receiving a Summons & Complaint
On occasion, the first evidence a clinician receives of connection to an "adverse event" is delivery of legal papers known as a Summons & Complaint. Immediately upon receipt of these documents, the clinician should contact his or her institutional risk manager, who will contact the professional liability insurer. Failure to respond can result in serious penalties for the defaulting clinician.
Related Articles
An Essential Tool for Patient Safety

Article

One of the efforts CRICO has fully embraced is combining simulation-based training and team training to improve skills and reduce preventable errors.

TEDMED Speakers: How Ignoring Medical Errors is Costing Lives

Article

TEDMED 2014 speakers raise the cry for the medical profession to face the fact that medical errors will occur and it is time to admit and address this. Danielle Ofri, MD a physician and professor, singles out the "toxic culture of perfection" that residents and doctors face and how she believes is degrading the overall patient experience. Elizabeth Nabel, MD, president of Brigham & Women's hospital, begs us to use humility with our knowledge. Patricia Horoho asks us to stop whispering about near misses and start fixing the system.