Future of Electronic Health Records: Supporting Clinicians and Patients
Jul 16, 2019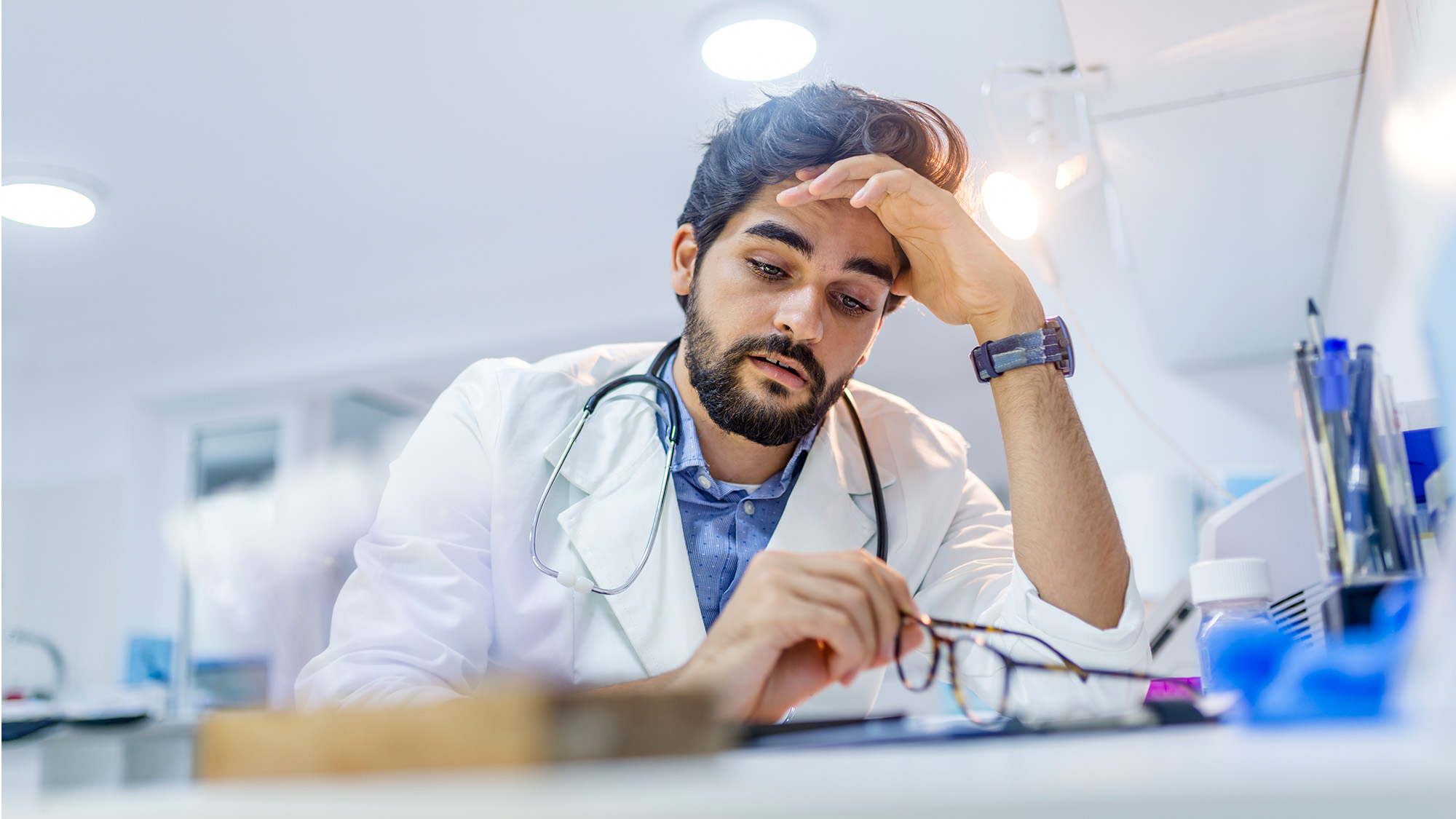 Duration: 6:54
Commentators
Raj Ratwani, PhD
Christine Sinsky, MD
David Ting, MD, FACP, FAAP
CRICO has released a call-to-action video highlighting why clinicians and patients often see the electronic medical record (EHR) as the enemy. Built off billing software systems instead of clinical work flow, many EHRs require thousands of keystrokes per work day, hurting morale, distracting clinicians, and disengaging patients.
Instead of fighting with their EHRs, can clinicians and patients work with them? Is it a tweak or a re-design? Brand new technology, or a different implementation strategy?
"Future of Electronic Health Records: Supporting Clinicians and Patients" opens with a dramatized depiction of a day in the life of a primary care physician.
From there, viewers are shown an aspirational vision of what might be possible. This potential is explored as renowned experts in human factors, clinician burnout, and health IT, share their ideas on how to turn things around for the better.
"About half of U.S. physicians show some sign of burnout and we know that the EHR is a major driver of that," says Christine Sinsky, MD, Vice President of Professional Satisfaction at the AMA.
Dr. Sinsky and others argue that putting patients and their doctors at the center of any implementation of EHRs is critical to success. Vastly improved technology exists today. And if clinical workflow is allowed to dictate how system technology is implemented, the process of reducing physician burnout and making care safer can begin.
In the video, a series of startling statistics starts to tell the story as the doctor progresses through her day:
60+ hour workdays
4-thousand keystrokes in a 10-hour shift
EHR-related medical errors
"The consequence of an electronic record that does not take human factors into account, that fails to account for the true clinical workflow, or that fails to present data in a way that's easily consumable by human eyes, is that it leads to clinicians missing important information," says Dr. David Ting, Chief Medical Information Officer for Massachusetts General Physician Organization.
Yet some of the ways institutions can make the work lives and clinical outcomes better with EHRs are already in use in pockets of health care.
MedStar Health National Center for Human Factors in Healthcare Director Raj Ratwani, PhD, points to efforts underway to simplify interaction with the electronic record, using technology. "In places that are at the leading edge of electronic health record technology, what we are seeing is a more seamless experience and more seamless usability for the provider and for the patient," Dr. Ratwani says. "And what that really means is that the provider can very quickly extract information from the electronic health record. They can get to it easily. That information then helps inform their decision making because they can get to the information at the right time."
When EHRs are designed and employed right, Dr. Ratwani says, the problem becomes part of the solution. "If we imagine clinicians being able to more seamlessly document, to more seamlessly place orders, to make it easier for them to do their job overall, to reduce the cognitive burden of making decisions—that would actually lead to greater satisfaction and could potentially solve a lot of the challenges that we see with burnout today."
The new video was supported by a grant from CRICO/Risk Management Foundation of the Harvard Medical Institutions.
Episodes
Recent episodes from the Safety Net series.
When a Doctor is Sued: Former Defendant Finds Her Voice
Podcast
A former doctor defendant found meaning after the ordeal despite her lack of preparation or role models. Dr. Gita Pensa, an emergency medicine physician, made it her professional focus to help other physicians through to the other side of the litigation journey.
Boarding Critical Care Patients in EDs: New Guidance from Patient Safety Experts

Podcast

The boarding of critical care patients in the emergency department is an increasing concern because ICUs are often also too full to take them.

Play Episode

An Alert on Cyber Risk for Health Providers: No One is Safe

Podcast

Healthcare providers are facing new threats from online attacks that require new strategies to limit liability, harm to patients, and revenue loss. In spring of 2023, the Academic Medical Center Patient Safety Organization (AMC PSO), issued an updated Patient Safety Alert: Cyber Security and Recovery, available on the CRICO web site.

Play Episode

Medical Error's Stubborn Threat to Hospital Patients

Podcast

A new study that looks at when, where, and how medical errors occur in the in-patient setting is shining a bright light on threats to patient safety and quality in health care. A topline result of a 25 percent error rate for hospital admissions is getting a lot of attention. Lead author David Bates and others explain the implications for everyone in health care from the board room to the bedside.

Play Episode