CRICO Strategies and SIDM Unite in Efforts to Reduce Diagnostic Error
Jul 08, 2015
Cambridge, MA, July 8, 2015 — In a common commitment to reduce the risk of medical error based on diagnostic error, CRICO Strategies announces its support of The Society to Improve Diagnosis in Medicine (SIDM), whose mission envisions a world where diagnosis is accurate, timely, and efficient. Founded in 2011, SIDM is the only professional body in the country solely dedicated to the research, education, and advancement of diagnosis, through focused efforts on awareness, leadership, collaboration, and action.
CRICO Strategies began its involvement with the organization after being invited to present data findings related to diagnostic error at SIDM's 2012 annual conference. The presentation leveraged decades of clinical analysis of medical malpractice data culled from Strategies national claims database. Leveraging this data to identify trends and potential risk mitigation solutions, Strategies extends the patient safety mission of parent company, CRICO, beyond its primary Harvard medical community to a national representation of client organizations.
The relationship continued in 2013, when Dana Siegal, RN, CPHRM, Director of Patient Safety for CRICO Strategies, was invited to serve on the SIDM Research Committee, and a year later was asked to serve on its Board of Directors. At SIDM's 7th International Forum in 2014, Siegal presented on factors contributing to diagnostic error based on Strategies' Comparative Benchmarking System (CBS), representing approximately 30% of all malpractice claims in the US. Said Siegal, "Our two organizations have appropriately turned our common focus and energies toward the study and research of diagnosis-related error by medical specialists. Through our synergistic efforts, data-driven insight, and expertise, we hope to realize a reduction of risk in this vital area."
Based upon almost 40 years of clinical coding and analysis of 300,000+ medical malpractice claims in CBS (representing data from 400+ hospitals and 165,000 physicians), CRICO Strategies has identified diagnostic error as a top contributing factor in both the frequency and clinical severity of medical malpractice claims. Accordingly, they have focused significant effort toward reducing risk in this area. In its 2014 Annual Benchmarking Report, Malpractice Risks in the Diagnostic Process, analysis of 2,685 diagnosis-related cases offers those working to reduce these errors a clinically relevant framework for prioritization and resource allocation.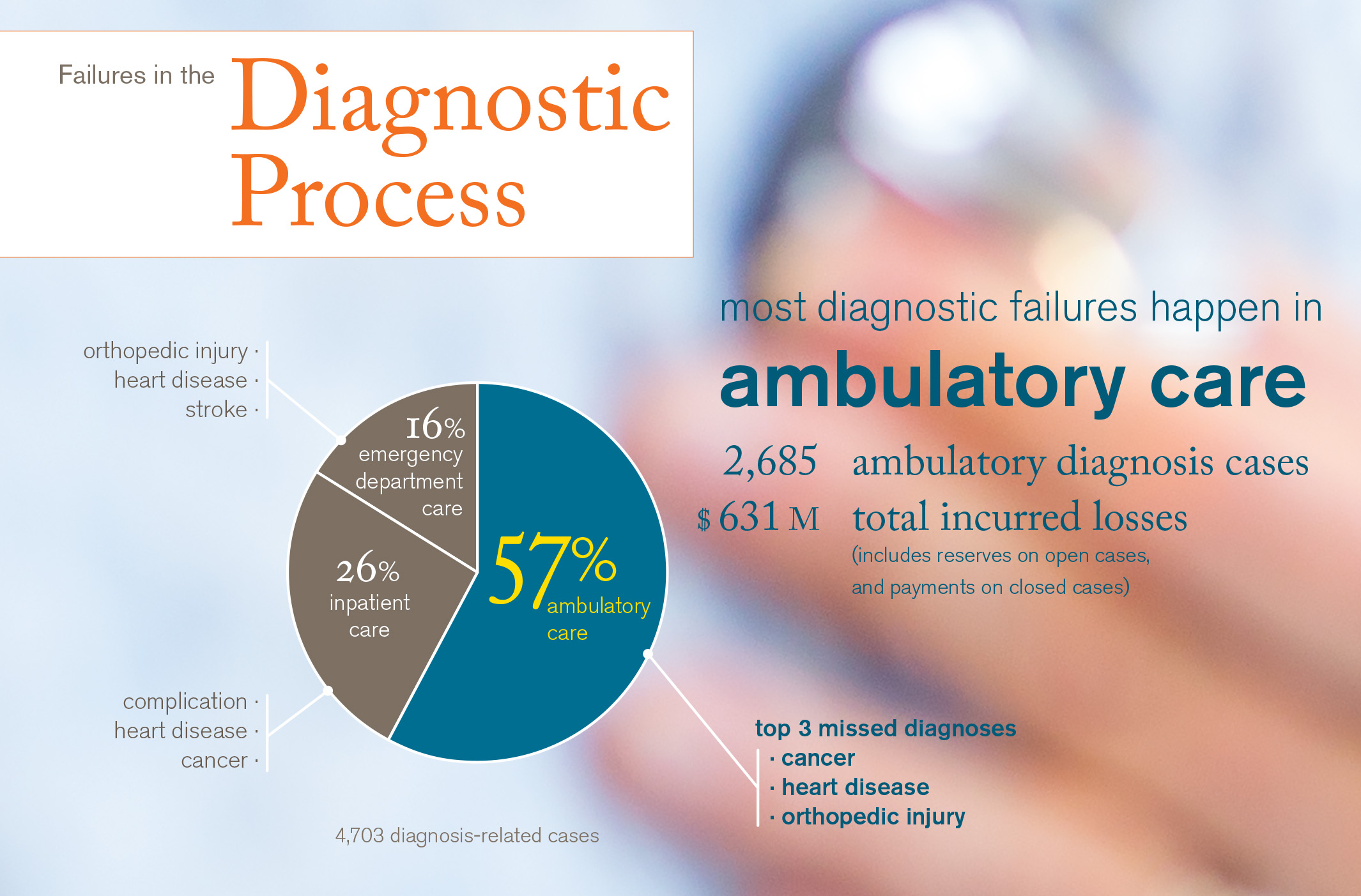 Additional research, including a 2013 study from Johns Hopkins Medical Center in Baltimore, has found that in nearly 8 percent of medical malpractice payouts exceeding $1 million from 2004 to 2010, the majority were due to misdiagnoses. In line with these findings, the National Patient Safety Foundation cited diagnostic errors as a key issue during its 2014 Patient Safety Awareness Week campaign.
It was a natural decision for CRICO Strategies to become a supporter of SIDM. Says Richard Corder, Strategies AVP, "Having been involved with SIDM for many years, we have seen the great work it has accomplished, such as its accepted proposal made to the Institute of Medicine to initiate a report on diagnostic error to be released in 2015. We look forward to continuing our long-lasting relationship with SIDM as we work together to help clinicians reduce errors throughout the diagnostic process."
Latest News from CRICO
Get all your medmal and patient safety news here.