Ambulatory Risk Manager Grant Program
Dec 19, 2014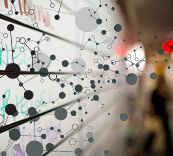 Recognizing an uptick in ambulatory malpractice claims, in 2010, CRICO convened a group of patient safety leaders from member institutions to discuss the issue and see what might be done collectively to combat this emerging risk.
The result was a CRICO-funded grant—The Building Risk Management/Patient Safety Bridges to Networks of Outpatient Providers Grant Program—or, the Ambulatory Risk Management (ARM) program. The program offered a three-year grant to ten CRICO-insured organizations.
This grant represents the first time CRICO provided funding to support the development of an infrastructure in ambulatory patient safety. To achieve this, each participating institution determined how to staff based upon their organization's ambulatory structure. Some created an ambulatory risk manager position, while others chose to fund analysts, clinical and non-clinical safety consultants, physician safety leaders, or project managers.
Tatum O'Sullivan, RN, MHSA, CPHRM is the Ambulatory Risk & Patient Safety Manager for North Shore Physicians Group (NSPG). She has been in this role for 2.5 years and previously worked in hospital settings where physicians were more likely to avoid her than seek her out. "Here," she says, "they come to me much more than I go to them. The medical staff are very engaged and I feel I have a good rapport with a large group of physicians. I've established strong relationships that promote communication in both directions."
As a grant requirement, an iterative report of pre-defined metrics must be submitted to CRICO at regular intervals. This enables measurement of the internal progress/success of the program at each organization. Under CRICO's direction, the ARM program risk managers and safety leaders meet bi-monthly to discuss challenges and issues specific to the ambulatory environment. One example involves the challenge of capturing patient concerns and complaints with the intent for resolution. "These complaints often represent near miss or adverse event opportunities," says Barbara Szeidler, RN, BHA, LNC, CPHO, patient safety operations manager at CRICO. "Through the ARM program, organizations' risk managers now have a forum where they are able to discuss common concerns, barriers, and shared successes."
Some of the issues recognized through the ARM program appear to be similar across the participating organizations. Common themes include: disparate complaint management systems across an organization's ambulatory sites, use of a universal ambulatory taxonomy, and lack of an established best practice for test result and high risk referral management. "The themes emerging from the ARM program resonate with what CRICO was seeing around test result management and high risk referral management in our claims data," says Szeidler.
According to Ailish Wilkie, MS, CPHRM, CPHQ, who oversees Patient Safety & Risk Management for Atrius Health, the ARM program provided the resources needed to establish a comprehensive patient safety & risk management education program at Atrius Health and target learning to the ambulatory setting. As a solely ambulatory group, Atrius is unique among members of the ARM program. "With the support of CRICO," says Wilkie, "we have developed a robust event reporting culture that has resulted in continuous learning in regard to known and unknown risks. It is helping improve the way we deliver care."
It may be too soon to tell what impact this program is having on patient safety. However, says Szeidler, "There have been recent claim reviews that seem to point toward improvement. But, similar to our incentive programs, we can't necessarily attribute the improvement directly to this program." Organizations participating in the ARM program report an overall increase in safety event reporting and subsequent root cause analysis investigations as appropriate. Says Szeidler, "We hope with the increase in safety event reporting that has been demonstrated, an even greater decrease in future claims will become evident and opportunities for further improvement will be identified."
The collaborative efforts of the members and the awareness this program has brought to ambulatory practice represents the most exciting aspect of the ARM program for Szeidler. Until the launch of this program, no cross-institutional collaborative forum existed for ambulatory issues. This is reinforced by Tatum O'Sullivan who says, "Providers and staff are very willing to have conversations about concerns and are open to collaborating to develop solutions. I am fortunate that NSPG has a high regard for lean methodologies. Promoting patient safety and mitigating risk is so much more productive when the culture is progressive. It's a credit to both the ARM program, the culture, and the leadership."
Wilkie echoes this belief, "The regular meetings of the ARM group provide an opportunity to exchange ideas, learn from one another's experiences and share best practices, which has proven invaluable."
"I am so encouraged to have watched this program evolve to the current state," concludes Szeidler. "It has extended far beyond the grant recipients to now include ambulatory patient safety and quality staff from all CRICO organizations and their affiliates."
Oversight of the ARM program is managed by Carol Keohane, MS, RN, assistant vice president, AMC PSO, CRICO, along with patient safety operations manager, Barbara Szeidler, and members of CRICO's Risk Management Grants Program, Amanda Maninos, grants administrator and Jason Boulanger, program administrator, AMC PSO.
Tatum O'Sullivan, RN, MHSA, CPHRM, is Ambulatory Risk and Patient Safety Manager for North Shore Physicians Group.
Ailish Wilkie, MS, CPHRM, CPHQ, oversees Patient Safety and Risk Management for Atrius Health.
Barbara Szeidler, RN, BHA, LNC, CPHQ, is Patient Safety Operations Manager for CRICO.
This page is an excerpt of a full issue of Insight.
CME:
The Massachusetts Board of Registration in Medicine has endorsed each complete issue of Insights or 30-minutes of podcast episodes as suitable for 0.5 hours of Risk Management Category 1 Study in Massachusetts. You should keep track of these credits the same way you track your Category 2 credits.
Latest Newsletters from CRICO
Recent issues
Patient Safety Playlist
Newsletter
Songs that may remind and inspire you to keeping doing this important work.