Next Phase of Opening Doctor Notes to Patients
The "radical" idea of showing patients what their doctors write in their medical records is starting to catch on. Initially, Harvard researchers for the OpenNotes project needed to win over the physicians and institutions. They were convinced, in part, by the fact that partial funding came from a medical professional liability insurer (CRICO).
Now that the initial studies have shown that patients will use the access to their doctor's notes and doctors won't be inundated with inquiries, a second initiative is underway.
This time, the research team is going further and establishing a feedback mechanism that gives patients a way to correct mistakes or ask questions.
The biggest benefit for this phase may be to catch problems unique to ambulatory care, according to OpenNotes Director of Patient Safety and Discovery Sigall Bell, MD of Beth Israel Deaconess Medical Center in Boston.
" We're really excited about the possibility of OpenNotes as a connector, linking patients and providers in this space between visits where some of these lapses can occur. "
Our recently recorded four-minute video takes a closer look at the project, including the patient perspective on having direct access to their provider's clinical notes, along with the chance to report problems back to the practice.
Related Blog Posts
Good Catch! Building the Framework for Ambulatory Safety Nets
Blog Post
Patients frequently experience a delayed diagnosis due to a lack of follow-up. Preventing these gaps in communication is what hospitals are trying to mitigate through the implementation of ambulatory safety nets.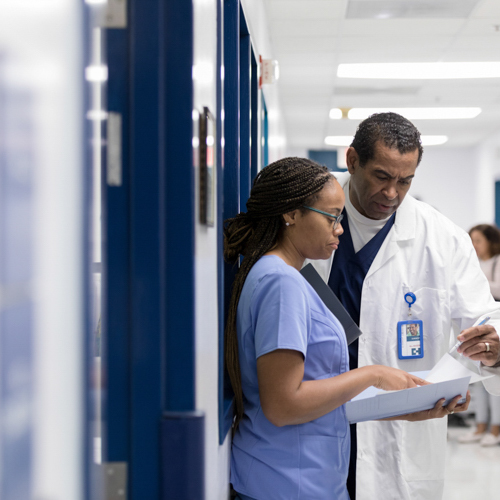 The SafeCare Study

Blog Post

Results clearly demonstrate a need for better tools, increased measurement of patient harm, and better implementation systems.

Safety Salute: Using Artificial Intelligence to Reduce Missed Diagnoses

Blog Post

Through a CRICO grant-funded project, Mitchell Feldman, MD, and Kavishwar Wagholikar, MD, PhD, developed and evaluated a cognitive aid for clinicians to identify patients at risk of a missed or delayed diagnosis.

Telehealth Gone Wrong? Not After These Videos

Blog Post

Virtual visits can involve patients calling into their video appointment from the supermarket…fuzzy computer screens during examinations…even doctors "visiting" the wrong patient. These challenges and more present additional clinical and liability risks to busy practices delivering telehealth.