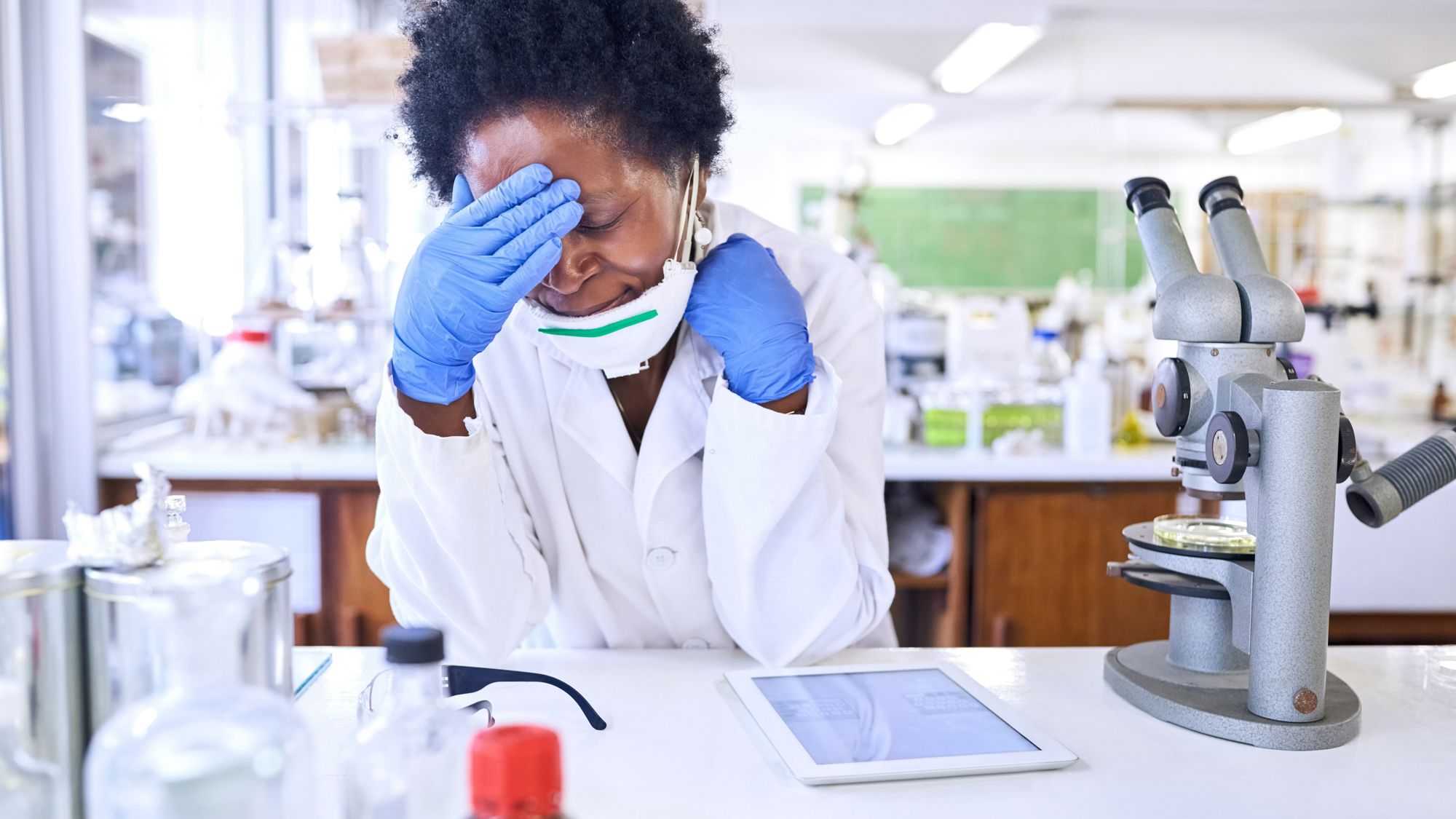 Description
A researcher's request for accommodation leads to a hostile work environment.
Chronology of Events
Dr. Alice LeBrand, a cancer researcher, was nominated by her medical center for an academic promotion. When she learned, in the latter stage of the process, that her promotion was denied, she was overcome with disappointment. Her chronic—but mild—depression became severe.
LeBrand confided her situation to her research supervisor, Dr. Seth Eggelman. She emphasized that, with some accommodations recommended by her psychiatrist—specifically a role not dependent on grant-based funding—she could meet her obligations and deadlines. Eggelman consulted with the hospital's Human Resources (HR) department. Ultimately, HR rejected LeBrand's accommodation request because securing grants was an essential element of her job. Although disappointed, LeBrand told Eggelman that she understood the decision.
Without LeBrand's consent, Eggelman, shared LeBrand's health issues with Dr. Lo Tan, her co-author on a research paper that was in editorial review. Fearing an interruption of his work due to LeBrand's situation, Tan criticized LeBrand's work behind her back and berated her in front of mutual colleagues. LeBrand was eventually excluded from the publication. Tan was subsequently promoted based, in part, on this publication.
When LeBrand mentioned this contentious situation to Eggelman, he suggested that she might be happier in a different field of research. Unsure who to turn to, LeBrand spoke to her clinical division chief (Brown) about her difficult working environment, but then asked him "not to tell anyone." Brown offered to help LeBrand move to another research laboratory, but told her he was obligated to report her concerns to HR. Three weeks later, at the end of her grant funding, Eggelman abruptly terminated LeBrand without consulting or notifying Brown or the HR staff. Meanwhile, a male colleague facing similar circumstances was provided with bridge funding.
Complaint
After her termination, LeBrand filed a complaint with the state discrimination board alleging disability discrimination, a hostile work environment, and retaliation.
Disposition
This case was settled on behalf of the medical center with a payment to LeBrand.
Discussion Points
After LeBrand confided with him about her depression, what obligation did Eggelman have, if any, regarding her wellbeing?
What role did Eggelman have in LeBrand filing her complaint?
What contributed to LeBrand's perception of a hostile work environment?
How does retaliation impact LeBrand's situation?
Learn more about Employment Practices Liability
Our Case Studies
CRICO's case studies educate you on what can go wrong in clinical settings and how you can prevent similar issues.
MPL Defense Verdict Bolstered by Appropriate Consent Process
Case Study
Discussion with the patient about risks, benefits, and alternatives of a procedure helped in defense of a known surgical complication.