Inappropriate Behavior, Insincere Apology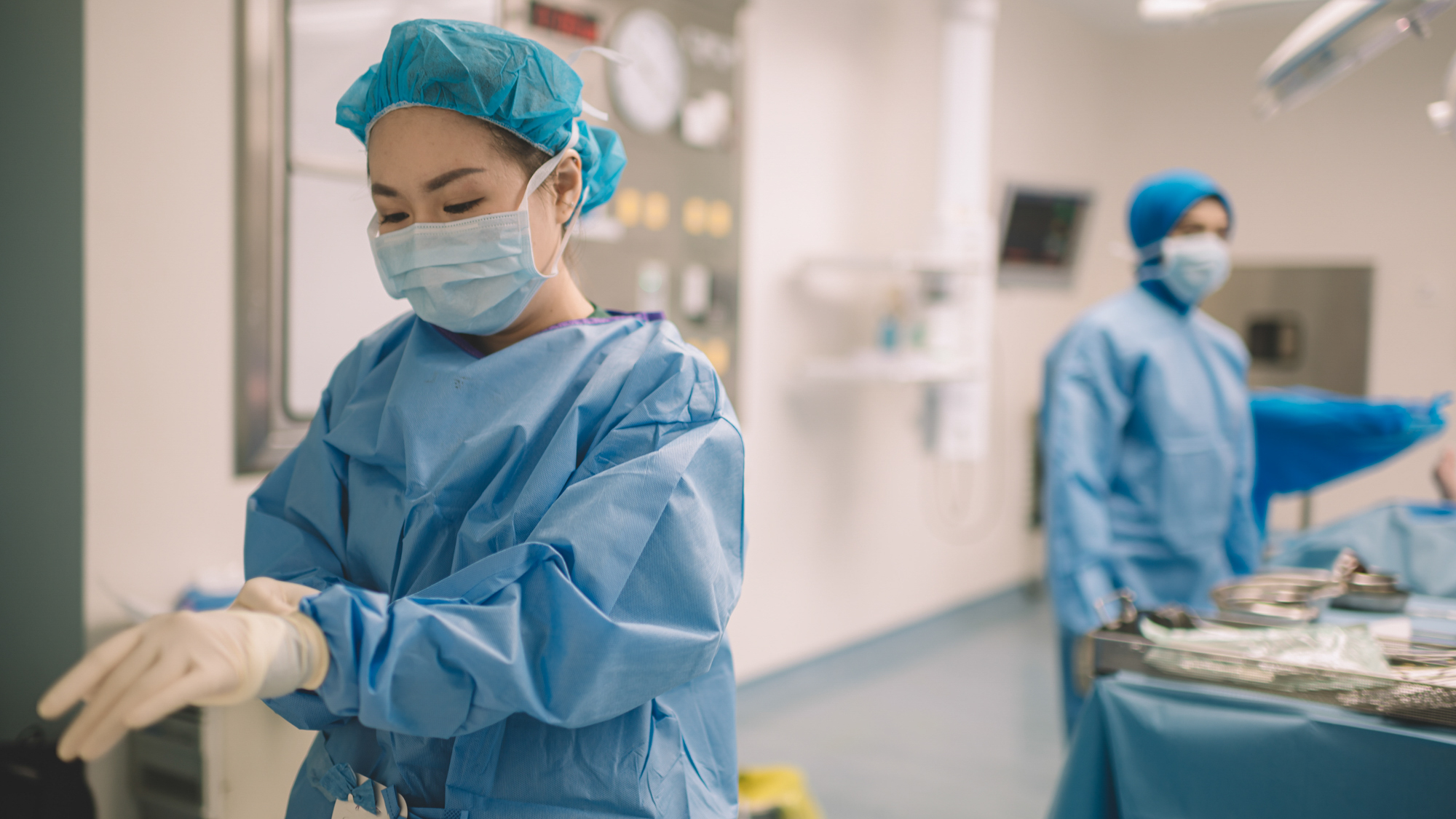 Description
A nurse's return to work is disrupted by unwanted attention from a physician colleague.
Chronology of Events
Jessie Song, RN, returning to work when her daughter entered pre-school, applied for an Operating Room Director opening at the hospital where she had worked before her leave. In preparation, she sought advice from the Anesthesia Chief, whom she knew from her pre-pregnancy days, and the Medical Director.
When Song's meeting with the Anesthesia Chief was delayed, the Medical Director, Dr. Sebastian, offered to meet her earlier than planned. Sebastian—who Song had never met—greeted her warmly, put his arm around her, and directed her down a corridor so that they could "walk and talk" about the job. As they approached a surgical suite, Sebastian pulled Song into an empty OR and said, "If things go right, this job could be yours."
Later, Song asked the Anesthesia Chief, how Sebastian was to work with.
"He's a little grabby, sometimes," she said, "but he's great at helping everyone get better at their jobs."
Song was hired on an interim basis so that both sides could see if the OR Director job was a good fit. Shortly after she started, Song overheard Sebastian uttering lewd expressions to another nurse and making rude comments about his own wife. Three times within her first six weeks, Song was physically pulled aside by Sebastian who then asked her intimate questions and complimented her figure. When she told Sebastian that she needed to focus on her work and that they should keep their personal lives private, he looked offended. Over the next few weeks, Song noticed Sebastian ogling whenever she bent down or stretched overhead for supplies. When Song confided to the Anesthesia Chief that she felt uncomfortable around Sebastian, the Chief said, "You wouldn't be the first person to complain."
Song notified Human Resources (HR) about Sebastian's discomforting statements, staring, and touching. Following an investigation, the HR Director facilitated a meeting between Song and Sebastian, who read an apology about his "friendly" touches. Sebastian pleaded ignorance, however, to any other inappropriate behavior, stating "There's nothing in my performance record except praise for me running a highly productive surgery unit."
Sebastian agreed to limit his interactions with Song to communications around patient care. But, two weeks after the meeting, Song felt Sebastian glaring at her while standing outside of the OR she was working in. Later that day, she asked several other female nurses if Sebastian had harassed them.
Two days later, Song was suspended for inappropriate discussion of a confidential matter. Upon her return to work, she was notified that she would not be offered the OR Director's position on a permanent basis. In a complaint to the state's anti-discrimination board, Song claimed that her termination was direct retaliation for contacting HR about Sebastian and for seeking corroboration from her female colleagues.
Complaint
Song filed a complaint with the state discrimination board alleging sexual harassment, a hostile work environment, and retaliation.
Disposition
This case was settled on behalf of the hospital with a payment to Song.
Discussion Points
Was the Anesthesia Chief obliged to be more explicit than telling Song that the Medical Director was "a little grabby sometimes"?
Was the Medical Director's apology for some inappropriate behavior while citing his performance history sufficient?
Should Song have been suspended for speaking about her complaint to her peers?
Learn more about Employment Practices Liability
Our Case Studies
CRICO's case studies educate you on what can go wrong in clinical settings and how you can prevent similar issues.