A Boss with a Discrimination Reputation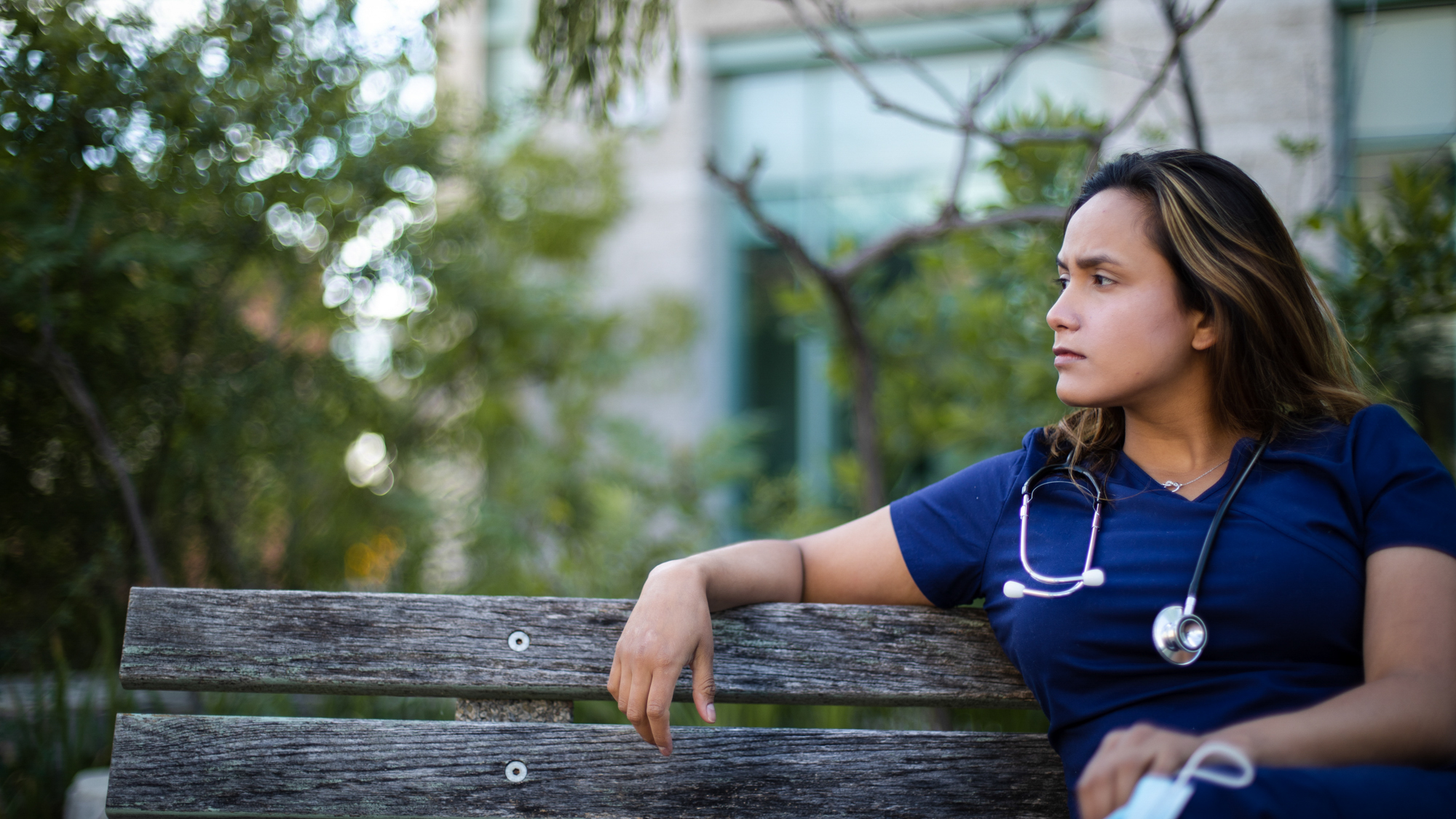 Description
A patient care assistant's request for an accommodation shift change was ignored.
Chronology of Events
Raquel Ademas moved stateside from Puerto Rico to get her nurse's aide certificate. She found employment at DeLeone General Hospital, near the apartment she shared with her boyfriend and two children. The position, patient care assistant (PCA), provided training, health insurance, and a good starting wage. Ademas felt at home on her unit: 10 of the 12 PCAs had Caribbean or Central American backgrounds, making her less self-conscious about her dark skin and thick accent.
As the most junior PCA, Ademas had little say about her schedule, which included night and weekend shifts. But even as she gained seniority, Ademas noticed that two new hires, both white, did not get assigned night shifts, and were often allowed to leave early on slow shifts. Ademas, who suffered migraines and sleep deprivation, asked her manager, Yvette Gen, if she could be excluded from night shifts. Without asking any questions or contacting HR—or Gen's own supervisor—Gen refused any accommodation. She told Adamas that everyone had to work some nights until they had top seniority status, adding, "and you island girls never stay long enough to get there."
Ademas subsequently learned from other PCAs that Gen often mocked their accents and made unkind comments about "island girls," then started to witness it herself. When Ademas started getting assigned extra tasks, and more night shifts than the other PCAs, she contacted the Operations Manager (Gen's supervisor). During that conversation, which was primarily about her stifled accommodation request, Ademas confided to her about Gen's derogatory remarks. The Operations Manager told Ademas, "I'll talk to her…again." No investigation took place, however, and the Operations Manager did not report the complaint to HR.
After that meeting, Gen was even more critical of Ademas' work. Ultimately, Ademas contacted the hospital's employee assistance program, which put her in touch with a pro bono legal service.
Complaint
Ademas filed a complaint with the state discrimination board alleging racial discrimination, a hostile work environment, and retaliation.
Disposition
This case was settled on behalf of the hospital with a payment to Ademas.
Discussion Points
Did Ademas's request for accommodation require follow up?

Was the Operations Manager obliged to report Ademas's complaint to HR?

How does the Operations Manager implication of prior complaints impact this case?

Was the supervisor being more critical of Ademas's work after her confidential discussion with the Operations Manager retaliation?
Learn more about Employment Practices Liability
Our Case Studies
CRICO's case studies educate you on what can go wrong in clinical settings and how you can prevent similar issues.