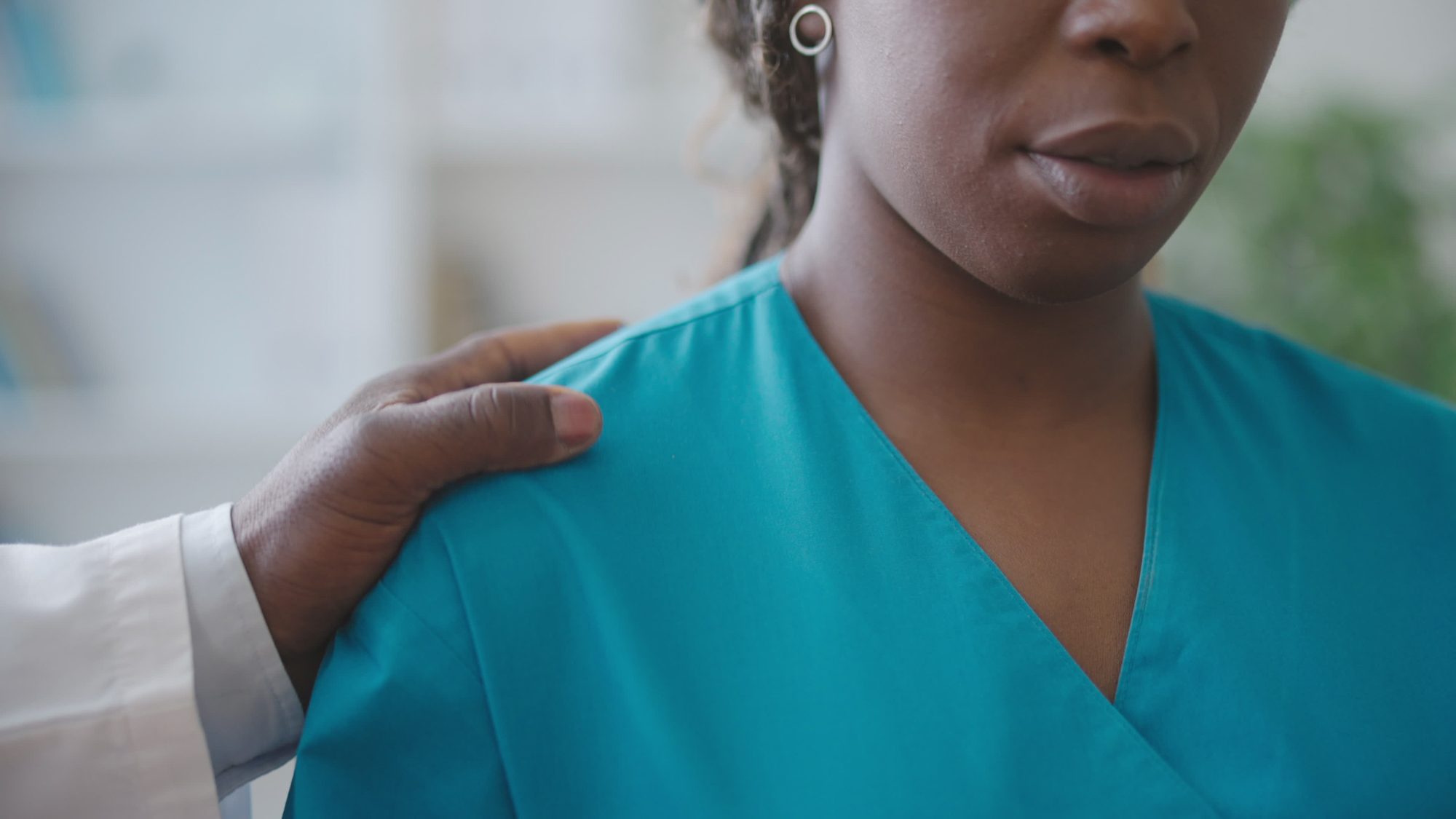 A new employee files a complaint after being harassed by the person with control of her assignments and, consequently, her wages.
Chronology of Events
Shortly after she was hired by the Sarafin Nursing Facility, 29-year-old Anna Dominic, began to receive unwanted attention from, Stan Difford, a charge nurse who was frequently Dominic's shift supervisor. Difford used his seniority to delay her ability to work independent shifts, telling her she needed more training. During those training sessions, Difford called Dominic affectionate terms and touched her arms, back, and buttocks.
Dominic told Difford directly that she didn't like his intimate names or touching. She was reluctant, however, to speak to his supervisor because Difford controlled her ability to gain higher paying assignments. Difford ignored her protests and became more aggressive: texting her, talking about sex and, in one instance, cornering and kissing her. Despite explicit indications that she was not interested in a relationship, Difford continued to make Dominic's work hours uncomfortable. Because she feared retaliation if she complained to Human Resources (HR), Dominic instead frequently called in sick when she knew Difford would be on the same shift.
Eventually, without seeking help from anyone at Sarafin, Dominic filed a sexual harassment complaint with the state anti-discrimination board against Difford and her employer. Difford disputed Dominic's claims, insisting their interaction were consensual. Sarafin's representative argued that there were no prior complaints regarding Difford and no notice of any issue brought forth by Dominic.
During the proceedings, which included Difford's texts to Dominic, she agreed to settle with Sarafin for the equivalent of one year's salary and retention of her employment. Difford was reassigned and, subsequently, quit. Sarafin has since implemented a more rigorous, and mandatory, sexual harassment training program.
Complaint
Dominic filed a complaint with the state discrimination board against her employer alleging sexual harassment.
Disposition
This case was settled on behalf of the nursing facility with a payment to Dominic.
Discussion Points
How did a fear of retaliation impact Dominic's case?
What options did Dominic have besides going directly to the state anti-discrimination board to file her sexual harassment complaint?
Is the nursing facility's response to this case—implementing a more rigorous, mandatory sexual harassment training program—addressing the underlying problem?
Did Difford's non-direct supervisory role change the impact of his texts or other actions?
Learn more about Employment Practices Liability
Our Case Studies
CRICO's case studies educate you on what can go wrong in clinical settings and how you can prevent similar issues.
MPL Defense Verdict Bolstered by Appropriate Consent Process
Case Study
Discussion with the patient about risks, benefits, and alternatives of a procedure helped in defense of a known surgical complication.