Malpractice Data Tell a Story… So Do the People Who Use Them
Feb 03, 2022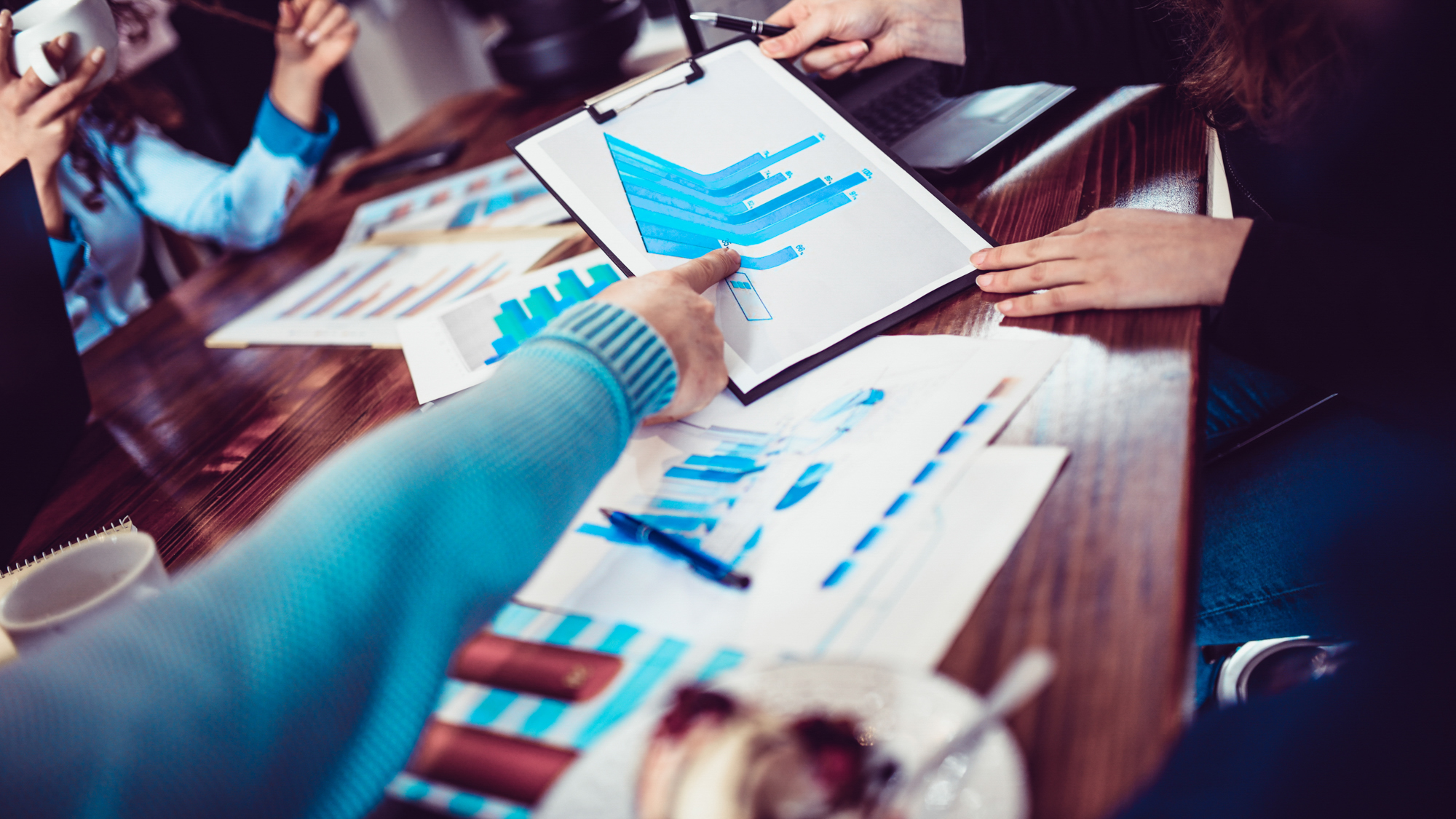 Commentators
Lori Atkinson, RN, BSN, CPHRM, CPPS
Laurie Drill-Mellum, MD, MPH
Jonathan Einbinder, MD
Erin Graydon-Baker, MS, RRT, CPHRM, CPPS
Carl Kallenberg
Michael Paskavitz
Wesley Zemrak, PharmD
Transcript
Each year, thousands of misdiagnosed cancers, technical errors in surgery, and other harm events are added to a national database of medical malpractice claims. Experts code those cases with contributing factors to identify trends, and a benchmarking report is released to the public.
This year, the sponsoring organization from the Harvard system, Candello, is releasing a different kind of report. Instead of only describing the significance of the trends and numbers, this year's benchmarking report describes tangible change arising from those numbers. The report is titled "Illuminating Value, Front-line Stories of Data-informed Change." Michael Paskavitz is Vice President of Candello, and he describes it this way:
"We've become good at telling the industry what has been learned about surgical errors, what's been learned about medication errors in the common sources of malpractice claims. And, that information is super valuable and absorbed and used but what we wanted to do with this year's benchmarking report was to really describe what is possible in terms of changing care delivery and making things better on the ground, eliminating risks in a tangible, measured way."
The Candello database contains coded versions of roughly 31 percent of U.S. medmal claims in all 50 states and several territories. Twenty-three insurance programs contribute about 12,000 new malpractice claims to the database each year, representing more than 200,000 providers and 550 health care entities.
In 2018 the benchmarking report 10-year retrospective pointed to trends toward larger awards in certain specialties, and overall declines in the frequency of claims in most areas of the country. The new report tells the stories of several health organizations and malpractice insurers across the country that used the malpractice data to change how care gets delivered.
Erin Graydon Baker is the Clinical Risk Manager for the Maine Health system. Her system had incident reports of near misses in anti-coagulation management.
"Using this data was really a tipping point for us to be able to say let's move forward to our gold standard."
A failure mode effects analysis revealed vulnerabilities, but malpractice claims at Maine Health itself were too few to prioritize added investment in formal interventions. As a member of the Candello community, Maine Health looked at trends at similar institutions nation-wide and what contributed to malpractice claims in anticoagulation management. Wesley Zemrak leads the Hemostasis and Thrombosis Program at Maine Medical Center and Maine Health. Zemrak was the lead pharmacist on that project.
"We know that anticoagulated patients are managed best in a focused clinic setting. So we're really looking at how we could really silo these patients into a clinic for our whole system, to look at wherever they come from, they're all managed through a centralized expert group that is looking at their anticoagulation management. You know, maybe we haven't had a major issue but looking at these other places, it's rampant, it's there, it happens quite often. Kind of the question was, have we been lucky and not had something happen or are we just waiting for something to happen?"
Maine Health is now using the malpractice data analysis to bolster its commitment from all of its stakeholders.
Candello's "Illuminating Value" benchmarking report spotlights five stories of how organizations pooled their malpractice data and applied what they learned to make care better. Another story involves Constellation Health, which comprises medical professional liability insurance and partner companies across the country. Lawsuits brought by patients alleging their provider failed to properly diagnose their ailment are a large percentage of most companies' malpractice claims. But Constellation consulted the national data to get a more powerful indicator of factors that contribute to those failures that lead to claims.
"So we were looking to try to figure that out: What were the vulnerabilities in the process of diagnosing someone and could we, at Constellation and Patient Safety & Risk, have anything to offer policyholders to help reduce that risk?"
Lori Atkinson is a patient safety expert for Constellation. She works closely with Chief Medical Officer Dr. Laurie Drill-Mellum to identify where the most breakdowns were happening, and apply interventions. Dr. Drill-Mellum says the data helped them focus on where they could incentivize change in system design, rather than human perfection.
"What we found that even if a clinician was perfect in his or her diagnostic workup process, that in a very large percentage of cases there's still was diagnostic error and that was due to what we called follow-up system failures. And we felt that this particular bucket of diagnostic error cases were much more amenable to system fixes with EHRs, with policies, and procedures, so that if we could eliminate that particular or reduce that particular factor in diagnostic error, we would probably see a lot more success than we might by trying to get into individual diagnosticians' heads as they are making diagnoses."
Dr. Jonathan Einbinder is the Vice President for Advanced Data Analytics and Coding at Candello's parent company, CRICO. Dr. Einbinder's team identifies factors that contribute to unexpected adverse outcomes. He says these improvement stories from across the country are heartening and a reminder of the power of adverse event data and error reporting in the delivery of healthcare.
"The Candello database is something that's taken us years to put together. It has several unique characteristics; it's a national database reflecting a national perspective on malpractice. It has both open and closed cases and paid and unpaid cases. Also, it has deep, clinical coding and narrative stories. So, we've always felt that this was an incredible resource for doing all sorts of analyses."
The direct defense of medical professional liability claims themselves benefits from using the data too. Carl Kallenberg is Vice President of Claims for CRICO, which defends all of the medical professional liability cases in the Harvard system. As his department began to test a tool for looking at defense factors in past claims, they were defending a case at risk of being overwhelmed by sympathy for the patient. Kallenberg says his defense team's ability to see CRICO's own past data helped them settle the case at a fair amount. And it made a strong case to his own highly experienced staff of claims professionals to use data instead of only their memories.
"The data lived in the heads of our team. And I think we used the data, but we used it very ineffectively and really very inefficiently. So, such an easy-to-use tool to bring us from again, the tried and true "have you ever had a case like this?" to "bring it up on your desktop and answer that question for yourself in real time to give you the information you need in the case you are working on in that moment."
Mike Paskavitz of Candello points out that the variety in the report's value stories reflects the spectrum of ways malpractice and other event data are able to drive improvement. He believes that the understanding of how data can help health care is reaching a moment where meaning is becoming valued as highly as measurement.
"There's been such an investment in data and analytics over the last 30 years as we try to measure things and measure things better and well and do it in a way that's reliable. And so, I think there's a real appetite for evidence and proof that that investment can really move needles, that things can change on the ground, that data can be a really powerful and useful guidepost for deciding where to prioritize and how to make improvements. And so, I think that time is here."
The 2021 Candello Benchmarking Report, "Illuminating Value" can be downloaded online for free, at www.rmf.harvard.edu/Illumination.
Safety Net
These episodes can help you promote patient safety in your organization.
See all episodes
About the Series
We've got you.

Our Safety Net podcast features clinical and patient safety leaders from Harvard and around the world, bringing you the knowledge you need for safer patient care.
Episodes
Recent episodes from the Safety Net series.
When a Doctor is Sued: Former Defendant Finds Her Voice
Podcast
A former doctor defendant found meaning after the ordeal despite her lack of preparation or role models. Dr. Gita Pensa, an emergency medicine physician, made it her professional focus to help other physicians through to the other side of the litigation journey.
Boarding Critical Care Patients in EDs: New Guidance from Patient Safety Experts

Podcast

The boarding of critical care patients in the emergency department is an increasing concern because ICUs are often also too full to take them.

Play Episode

An Alert on Cyber Risk for Health Providers: No One is Safe

Podcast

Healthcare providers are facing new threats from online attacks that require new strategies to limit liability, harm to patients, and revenue loss. In spring of 2023, the Academic Medical Center Patient Safety Organization (AMC PSO), issued an updated Patient Safety Alert: Cyber Security and Recovery, available on the CRICO web site.

Play Episode

Medical Error's Stubborn Threat to Hospital Patients

Podcast

A new study that looks at when, where, and how medical errors occur in the in-patient setting is shining a bright light on threats to patient safety and quality in health care. A topline result of a 25 percent error rate for hospital admissions is getting a lot of attention. Lead author David Bates and others explain the implications for everyone in health care from the board room to the bedside.

Play Episode