CRICO Strategies Medical Malpractice Claims Data to be Presented at 1st European Diagnostic Error in Medicine Conference
Jun 23, 2016
BOSTON, MA, June 23, 2016 –Data that analyze the drivers of diagnosis-related medical malpractice claims—mined from CRICO Strategies national Comparative Benchmarking System (CBS)—will be presented at the 1st European Diagnostic Error in Medicine (DEM) Conference to be held in Rotterdam, The Netherlands, June 30–July 1, 2016.
The DEM conference will explore opportunities to improve diagnosis from a range of research areas, including human factors, engineering, psychology and health care informatics. "Analysis of our CBS data identifies where and when diagnosis-related errors most commonly occur, and furthers discussion about the changes necessary to prevent them. This is a great opportunity to share our data findings with our global patient safety colleagues," says Mark E. Reynolds, President of CRICO.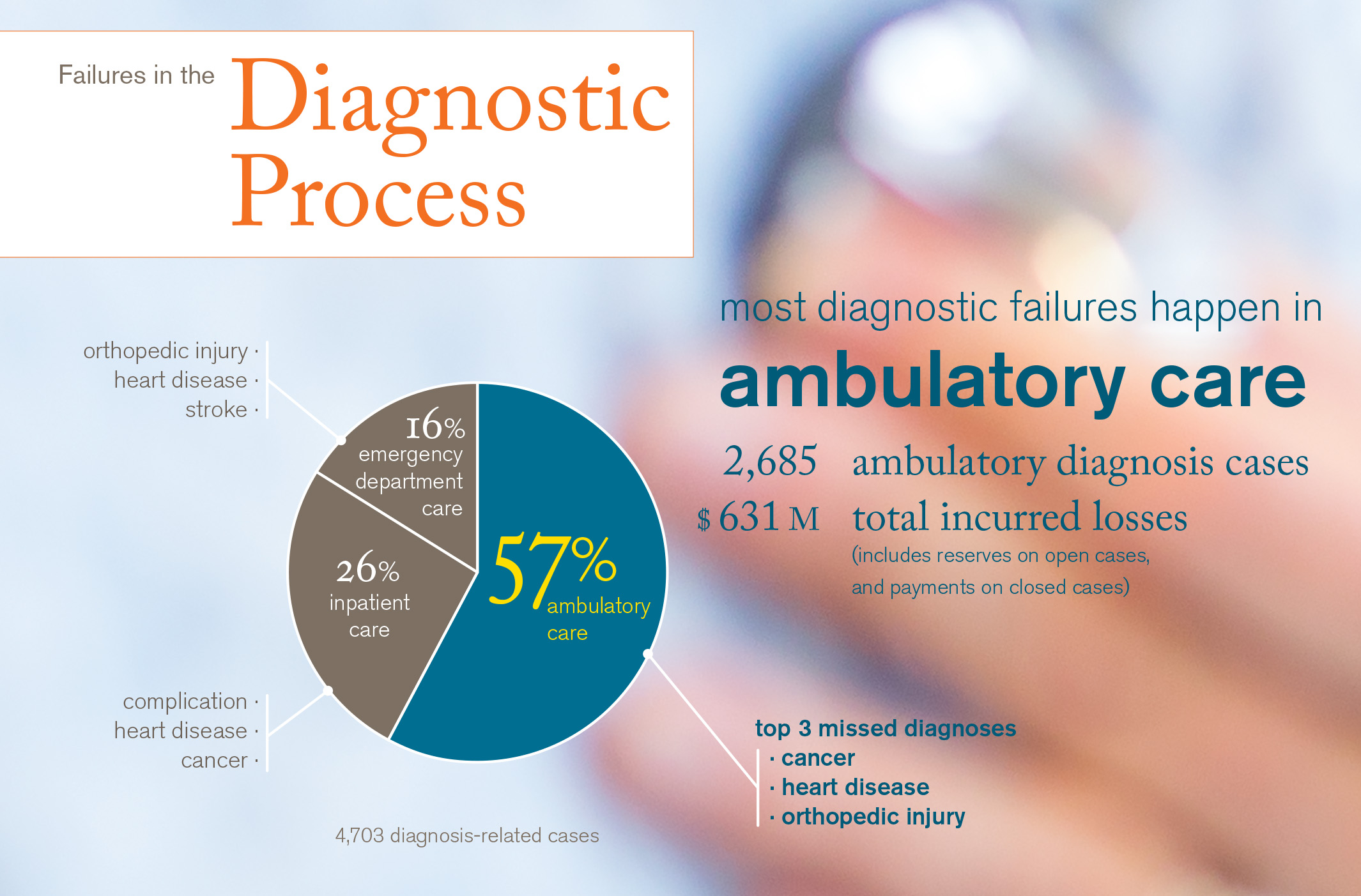 To understand common vulnerabilities driving medical malpractice claims in the US, CRICO Strategies maintains CBS, a national database of more than 350,000 medical malpractice claims from medical centers and insurance organizations across the country. This robust repository represents approximately 30 percent of US medical malpractice claims. Diagnostic Failure: A Medical Malpractice Claims Review will be presented as an oral abstract by Dana Siegal, RN, CPHRM, CPPS, Director of Patient Safety for CRICO Strategies. Submitted abstracts went through peer review and the top ranked abstracts will be presented by their authors.
Siegal and her colleagues conducted an analysis of data derived from CRICO's proprietary clinical taxonomy, which provides detailed insights into common causation patterns and trends that drive medical error and harm. The analysis of 22,292 medical malpractice claims filed 2008-2012, found that 21% were linked to diagnostic error. Of the diagnosis-related cases, 51% occurred in ambulatory care, 28% inpatient, and 16% in the emergency department. "Analysis of medical malpractice cases offers a unique lens into the specific drivers of diagnostic failures," explains Siegal. "Our taxonomy allows us to identify detailed contributing factors across numerous categories (e.g., communication, clinical judgment, test result management) enabling us to implement targeted risk mitigation solutions."
As cited in the IOM Report, Improving Diagnosis in Health Care, "CRICO (Strategies) benchmarking studies demonstrate the utility of these data (malpractice claims) for understanding where in the diagnostic process errors are most likely to occur and what factors contributed to the error. This can be useful for designing both monitoring and improvement programs."
About CRICO Strategies:
CRICO Strategies is a division of the Risk Management Foundation of the Harvard Medical Institutions, Inc., a CRICO company. Through participation in our national Comparative Benchmarking System (CBS), business, clinical, and patient safety leaders can leverage their malpractice data to identify clinical risks, benchmark against peers, and engage clinical leadership. This data provides the foundation to facilitate change to make care safer for patients and clinicians. For more information, visit www.rmf.harvard.edu/Strategies
Latest News from CRICO
Get all your medmal and patient safety news here.