Ominous Themes and Shared Challenges from Industry Conferences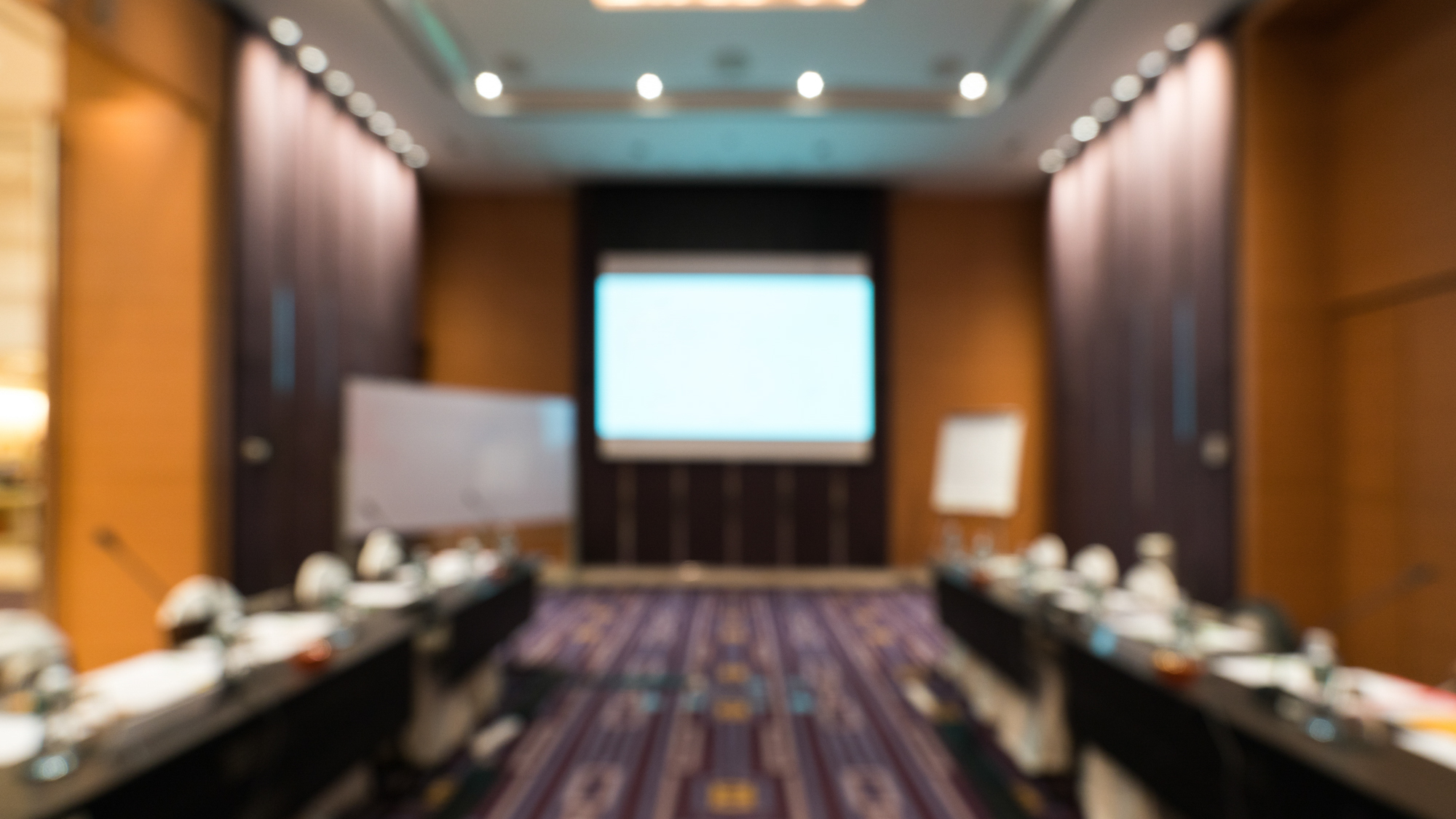 Nuclear verdicts, provider burnout, and artificial intelligence dominated the podium at the annual meeting of the Malpractice and Professional Liability Association (MPLA) in New Orleans. And patient safety culture, change management, equity, high reliability, worker safety and the national patient safety agenda were strong themes at the Institute for Healthcare Improvement's (IHI) Patient Safety Congress in National Harbor, MD.
At MPLA, the challenge of nuclear verdicts was addressed, specifically the inflationary effect they have had on reinsurance. Rich Henderson from TransRe shared that between 2015–19, the number of "nuclear verdicts" (defined as larger than $10m) doubled from 26-52 in the U.S., after 15 years of hovering between 25–30 such verdicts. There were only 21 during the COVID years of 2020–21, when courts were all but shut down. However, the number shot back up to 50 last year and is on track in 2023 to be closer to 60 verdicts in excess of $10m.
AI is ominously looming out there as an inevitable part of the human experience. Presenters from the consulting firm McKinsey provided their view on the applications of AI to the MPL industry, and the current pace of adoption. They reported that in the last 2–3 years some carriers have been starting to apply AI to create analytics-driven products, personalized and interactive marketing, frictionless underwriting and quote generation, empathic customer service, and the generation of insights and resolution recommendations from claims data. The McKinsey experts noted many risks to the value of AI in health care, including trust, compliance, interoperability, accountability, and others. Watch this space.
And finally, Dan Shapiro. PhD, from the Chartis Burnout Solution Center provided a unique and compelling approach to addressing provider burnout (not just physicians) from a health systems perspective. Dr. Shapiro shared data and his methodology for capturing and measuring provider wellbeing and for identifying signals that could result in harm to patients and suffering for the provider. The premise of the session was that provider burnout creates risk that can result in patient harm that leads to a suit or claim.
At IHI's Patient Safety Congress, content and conversation revolved around the recent spate of research that, over the last 30 years, patient safety risks are more common but we're better at recognizing them and minimizing harm. The national patient safety agenda was shared, and speakers delivered a range of presentations designed to address the questions:
Has executive support (culture, operations, resources) for patient safety regressed, and how can that be changed?
Since diversity, equity and inclusion are priorities for the delivery of care, are they equally part of the patient safety agenda?
Is high-reliability practical and sustainable at all levels? How?
How do we not only care for the health care workforce, but protect it from the increasing risk of harm and violence in the post-COVID world?
Live Analysis with Candello Discover
At both MPLA and IHI, we piloted a new community case challenge called You Be The Judge.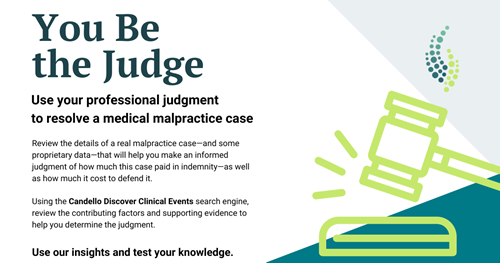 Participants reviewed the facts of a real, de-identified Candello case and key data points from similar cases found by the Candello Discover search engine, and then made their best guess at the actual indemnity paid in the real case provided. Those whose guessed closest won. Here were the winners:
At MPLA
1st Place: Christine Tomkins, MDU, UK
2nd Place: Chris Kenny, MDDUS, Scotland
2nd Place: Robert Pope, CARE RRG
3rd Place: Ginger Kelley, Constellation
At IHI/NPSF
1st Place: Robert Morton, The Doctors Company
2nd Place: Kelly Muterspaw, University of Alabama Medical School
3rd Place: Jennifer Branconner, VA Medical Center-Boston