Path to a Model Patient Safety Profile
Nearly 60 percent of Quality Vice Presidents/C-level executives cite "Building a culture of accountability and transparency," as a major challenge, according to a poll conducted by The Institute of Healthcare Improvement (IHI). But how do organizations discover their own transparency gaps? And what is the larger impact of these cultural discrepancies on patient safety?
Using our proprietary methodology, or Risk Appraisal & Plan (RAP), CRICO Strategies has been providing risk assessments to health care organizations to identify gaps in their Patient Safety Profile. The RAP examines the three dimensions of a model Patient Safety Profile: Structure, Culture, and Leadership, and identifies and measures the gap between: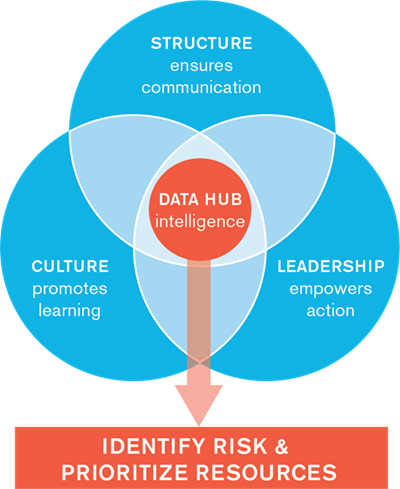 Expectation and Reality: an organization's goals and vision compared to its actual current state
Intention and Perception: the message and expectation sent by leadership; and the message that is heard by staff and providers
Indicators and Action: an organization's patient safety data, along with national data (like CBS), can either confirm the existing clinical challenges, or reveal broader patient safety themes and validate patient safety initiatives
While an online self-assessment might be a comfortable approach for some, organizations that engage with CRICO Strategies benefit from a customized inquiry tailored to their particular needs and vulnerabilities. Through in-person interviews with a broad cross-section of the organization—from senior leaders to frontline staff—the RAP identifies the range of organizational challenges from clinical vulnerabilities to structural inefficiencies to the often unspoken but always powerful cultural influences. All this, combined with document and data reviews, provides the organization with a foundation for understanding its risk, as well as an individualized blueprint for addressing it.
" We sincerely appreciate the delicate manner with which you approached the specific concerns around our patient safety culture. Your insights and guidance allowed us to have open discussion on weighty issues that are sensitive, and until now, without a framework for resolution." —Senior Associate Dean, Anonymous Medical University
To learn more about your organization's model patient safety profile, email us today.
WHY PARTNER WITH CRICO STRATEGIES?
Powerful Analytics: Strategies manages a rich database of more than 400,000 cases—with deeply coded causation factors—that can inform risk management strategy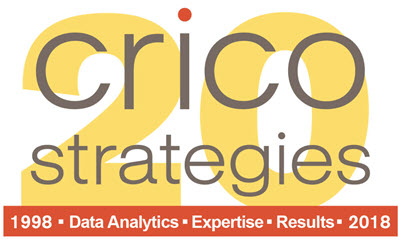 Expertise: CRICO has 40 years of experience as a trusted partner to the Harvard medical community and 20 years in the national arena
Results: We partner with the best in the business to publish new data and convene regularly with our members and national clients to tackle current issues in MPL risk and patient safety
Related Blog Posts
Good Catch! Building the Framework for Ambulatory Safety Nets
Blog Post
Patients frequently experience a delayed diagnosis due to a lack of follow-up. Preventing these gaps in communication is what hospitals are trying to mitigate through the implementation of ambulatory safety nets.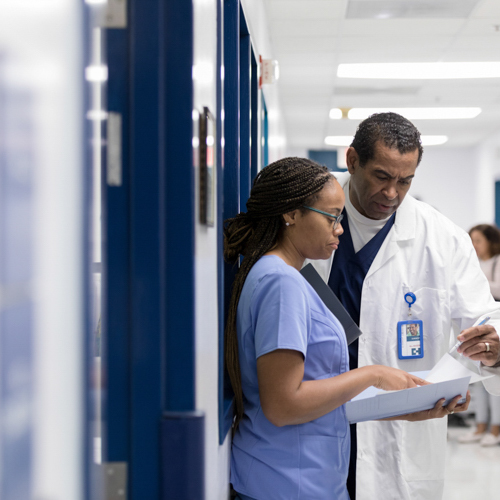 The SafeCare Study

Blog Post

Results clearly demonstrate a need for better tools, increased measurement of patient harm, and better implementation systems.

Telehealth Gone Wrong? Not After These Videos

Blog Post

Virtual visits can involve patients calling into their video appointment from the supermarket…fuzzy computer screens during examinations…even doctors "visiting" the wrong patient. These challenges and more present additional clinical and liability risks to busy practices delivering telehealth.

Structured Patient Handoffs Can Help Avoid Malpractice Cases

Blog Post

Using Candello data, researchers at Boston Children's Hospital demonstrated a link between patient handoff failures and malpractice cases. Further, they showed that, among cases involving a communication error, 77 percent of them could have been prevented by use of a structured handoff.