CRICO Strategies Celebrates 20 years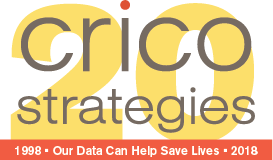 CRICO Strategies is thrilled to be celebrating its 20th anniversary this year and to commemorate this milestone, we hope to share some of our favorite achievements with you throughout the year. As we look ahead, we can't help but to reflect to our impressive history—the building blocks that got us to today.
Looking most recently at 2017, we are proud of the impressive results we had in co-authoring 11 research studies and articles that were published in peer review journals and industry publications. All of our studies are rooted in data from our national Comparative Benchmarking System (CBS), which currently represents approximately 30 percent of all US medical malpractice claims. In addition to this achievement, CBS data continues to be cited in other peer review studies and industry media.
Working with our CBS Strategies' partners, we see every day how CBS data is used to identify drivers of risk in order to improve patient safety. And from our growing body of research, it has become a trusted industry resource for researchers. It is used to help validate risk, but more importantly, because of the depth of our data, it can shine a light on what is driving that risk.
Take a look at some of our 2017 co-authored peer review and industry publications:
Contact us to have one of the authors present the research findings at your organization's conference or grand rounds.
Related Blog Posts
Telehealth Gone Wrong? Not After These Videos
Blog Post
Virtual visits can involve patients calling into their video appointment from the supermarket…fuzzy computer screens during examinations…even doctors "visiting" the wrong patient. These challenges and more present additional clinical and liability risks to busy practices delivering telehealth.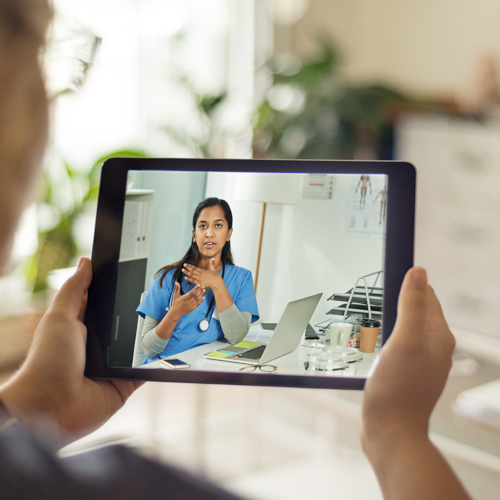 Addressing Race-based Algorithms in Medical Care

Blog Post

As a bi-racial person, this article in Becker's Health IT really resonated with me. The article raises important issues of how race is addressed in medical care through the use of algorithms. These algorithms factor race into medical decisions, however they tend to look at race as a social factor rather a biological one.

CBS Data in Peer-Review Publications 2020

Blog Post

Part of our mission is to share insights learned from our national database of medical malpractice claims, the Comparative Benchmarking System (CBS). One way we achieve this is through authoring and supporting research for peer-review publications.

Predicting Case Outcomes: Medmal Analysis Turns to the Dollars

Blog Post

It's time for a spotlight on three factors in medical professional liability cases: a lack of a protocol or failure to follow one, patient assessment shortfalls, and documentation problems