Patient Safety Salute: Health Care Risk Managers
Every day we work with health care risk managers from across the country who are dedicated to patient safety. These professionals are on the front lines of identifying risks that could lead to serious, preventable safety events and developing solutions to prevent them from happening.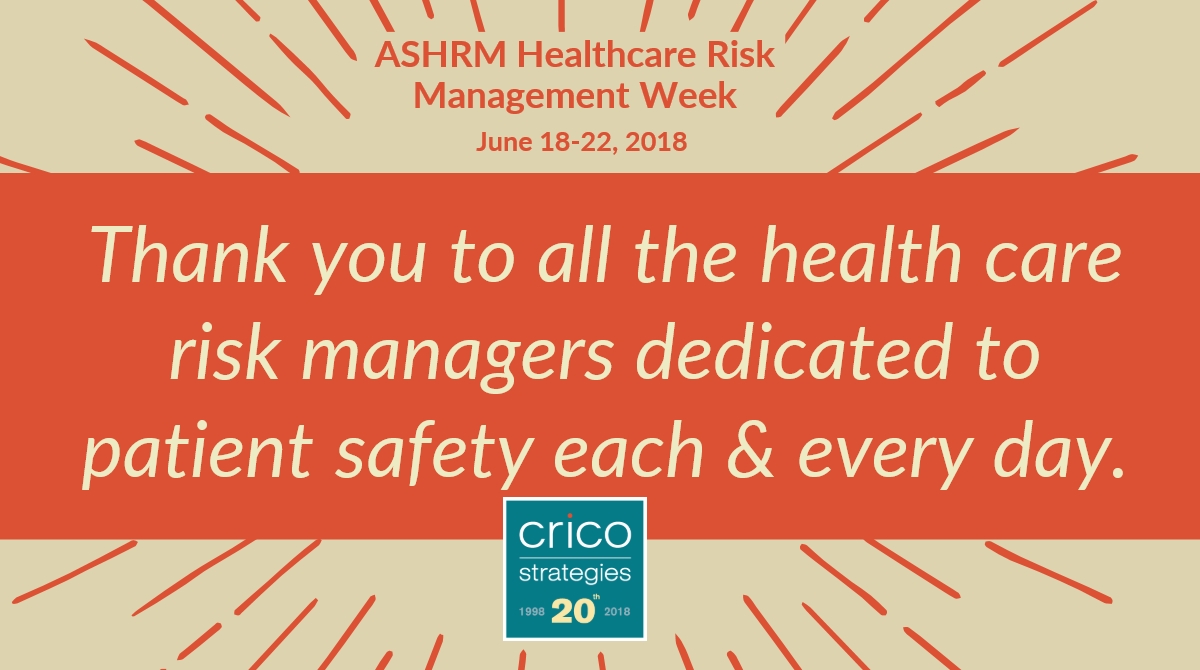 ASHRM Healthcare Risk Management Week, June 18–22, 2018
At CRICO Strategies, we understand the challenges of delivering safe health care and risk managers are an integral part of the health care team. CRICO Strategies supports our CBS Members' risk management teams by providing a better understanding of their patient safety risks through analysis of our CBS data. This provides the insight they need to identify and address these risks and vulnerabilities. We are honored to support these dedicated professionals as we all work towards delivering safer care.
So in honor of your passion and dedication to patient safety, we salute health care risk managers.
WHY PARTNER WITH CRICO STRATEGIES?
Powerful Analytics: Strategies manages a rich database of more than 400,000 cases—with deeply coded causation factors—that can inform risk management strategy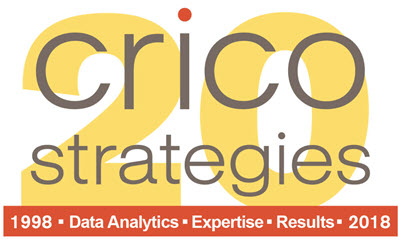 Expertise: CRICO has 40 years of experience as a trusted partner to the Harvard medical community and 20 years in the national arena
Results: We partner with the best in the business to publish new data and convene regularly with our members and national clients to tackle current issues in MPL risk and patient safety
Related Blog Posts
Good Catch! Building the Framework for Ambulatory Safety Nets
Blog Post
Patients frequently experience a delayed diagnosis due to a lack of follow-up. Preventing these gaps in communication is what hospitals are trying to mitigate through the implementation of ambulatory safety nets.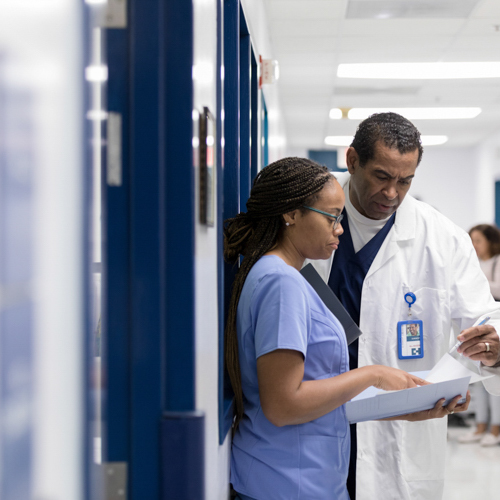 The SafeCare Study

Blog Post

Results clearly demonstrate a need for better tools, increased measurement of patient harm, and better implementation systems.

Safety Salute: Using Artificial Intelligence to Reduce Missed Diagnoses

Blog Post

Through a CRICO grant-funded project, Mitchell Feldman, MD, and Kavishwar Wagholikar, MD, PhD, developed and evaluated a cognitive aid for clinicians to identify patients at risk of a missed or delayed diagnosis.

Telehealth Gone Wrong? Not After These Videos

Blog Post

Virtual visits can involve patients calling into their video appointment from the supermarket…fuzzy computer screens during examinations…even doctors "visiting" the wrong patient. These challenges and more present additional clinical and liability risks to busy practices delivering telehealth.