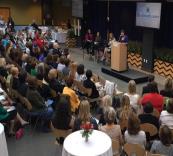 At the Schwartz Center's Celebration of Women in Healthcare, moderator Geri Denterlein asked the audience if they thought empathy is recognized as an essential element for clinicians in the health care industry, and, for those not naturally inclined, can empathy be taught?
It was inspiring to mingle with hundreds of women representing all facets of the health care industry in and around Boston. Hosted by Tufts Health Plan,this (13th annual) gathering is one that many of us look forward to each year, as it offers a unique opportunity to catch up with friends and colleagues, and make new connections with like-minded professionals with similar passions and experiences.
The program included a stellar panel of "featured storytellers" who shared their personal experiences in medicine and the vital role empathy played in their journies. As I listened to these accomplished women, the impact of their stories resonated on a personal and professional level. Each of them offering a particular nugget of learning or guidance that reaffirmed the importance compassion and empathy play in health care delivery.
Geri Denterlein, who specializes in strategic communication, started the storytelling by sharing that in the span of just a few years, she recently lost both of her parents and one of her dearest friends. Geri accompanied her friend on many appointments as she endured years of cancer treatments and her primary take away from this period of time was that KINDNESS MATTERS! She explained that most of the clinicians who treated her friend and parents were kind and caring to their patients, but the best of them extended that same compassion to the patients' caregivers.
Shirley Leung a Boston Globe business columnist, described (for the first time, publicly) how she is coping with a recent serious diagnosis for her 4-year-old son. As if there weren't enough challenges related to being a working mom, she is now a working mom of a son with special needs. Most impressed by her son's pediatrician, she appreciated the physicians ability to express concern without coming across as feeling sorry for her. The doctor also afforded her a feeling of safety that allowed her to ask scary questions related to her son's condition.
Rachel Zimmerman, co-host of WBUR's CommonHealth blog, shared a fascinating experience involving ED physicians using distraction when treating children. After her daughter got a significant cut on her head, she was treated by an MD who had been researching how to mitigate pain among children in the emergency room. He started by admiring the young girl's sparkly shoes and eventually engaged her in a complex coloring project that so engrossed her attention, that she left the ED unaware she had received several stiches. Rachel pointed out that while we've all had the "bad" ED experience, wouldn't it be great if we could all have the "wonderful" experience?
The final story was delivered with grace and humor by Dr. Mallika Marshall, a practicing physician and WBZ-TV health reporter, who shared her well-documented journey down "the fertility path of no return." Happily, this long, lonely, and painful experience (softened by her ongoing interactions with a kind and compassionate fertility nurse) was an ultimate success. Mallika believes the subsequent experience of motherhood made her a better (more empathetic) doctor. And she feels that to truly understand what patients face, clinicians need to be patients themselves. Without that experience, true empathy is hard to obtain.
So, in response to the original question, can empathy be taught... I'm not sure. However, as illustrated by this panel of storytellers, it can definitely be learned!
Related Blog Posts
Tracking the Experience of Residency Leaders
Blog Post
For the past year, residency leaders across the nation have faced the extraordinary experience of coping with the COVID-19 pandemic. Several of them took the opportunity to document their experiences, challenges, and lessons learned. As we launch the new academic year, it seems fitting to revisit these experiences and invite others to contribute their own reflections.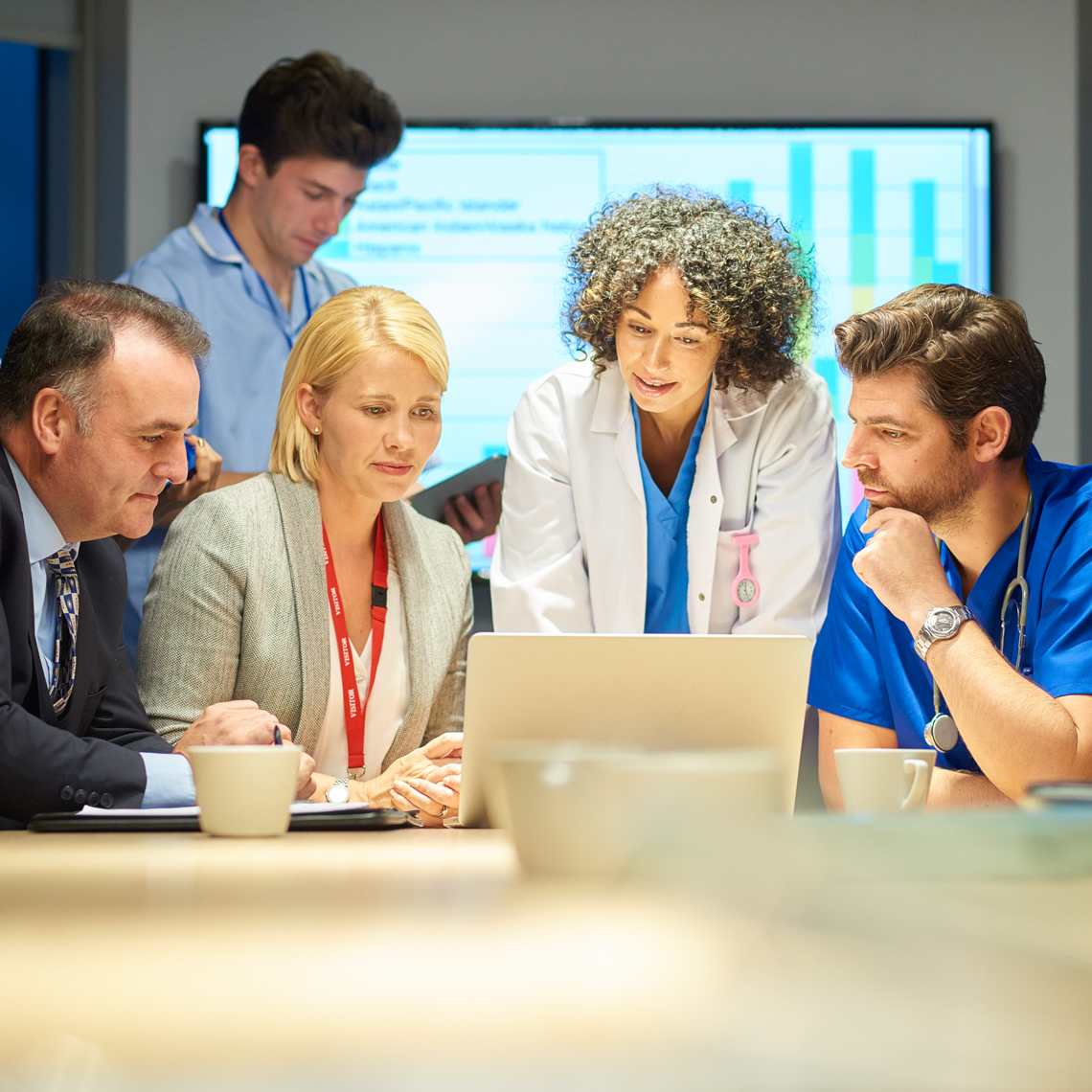 Pandemic Reflections

Blog Post

For those of us working in health care, we knew at the end of 2019 that a serious situation was evolving. By January 2020, regular discussions were underway regarding use of precautions as reports of infected individuals grew. But no one fully appreciated that this emerging virus would so quickly become a once-in-a-century pandemic.


The 100 Day Mask Challenge

Blog Post

As representatives of the patient safety community, it is in our best interest to champion President Biden's 100 Day Mask Challenge, working together to leverage the many creative efforts available to help support the President's challenge and encourage everyone to MASK UP!


Putting Patient Safety First in the New Year: Primary Care Resolutions

Blog Post

The start of a new year and a new decade presents a perfect opportunity for you and other clinicians to take a fresh look at safety practices and determine—for yourself and for your patients—Are You Safe?