The 100 Day Mask Challenge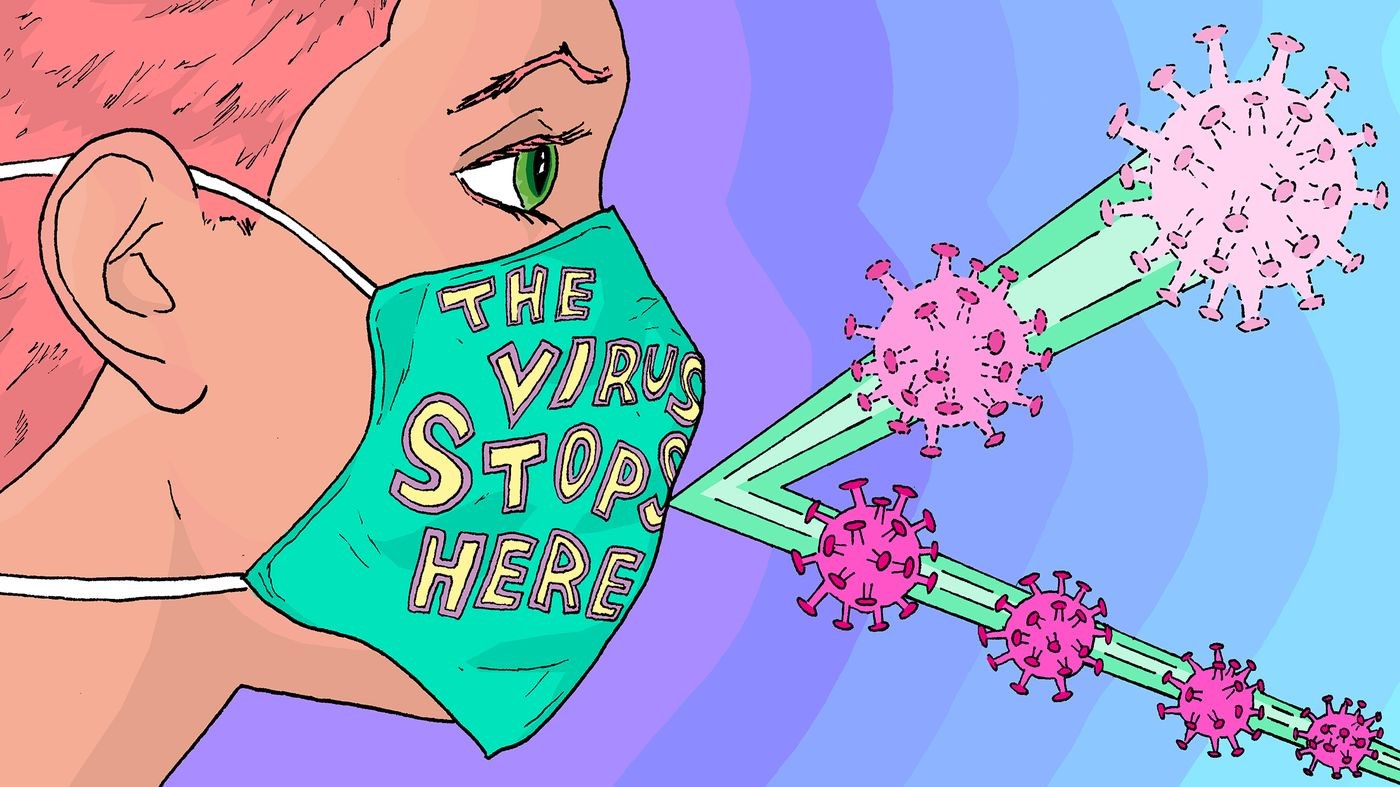 On January 20, President Joe Biden shared an Executive Order on Protecting the Federal Workforce and Requiring Mask-Wearing. His policy includes a focus of: Encouraging Masking Across America with a "…goal of maximizing public compliance with, and addressing any obstacles to, mask-wearing and other public health best practices identified by CDC."
For the majority of us whose professional lives are centered on health care and patient safety, this policy is a no-brainer we readily adhere to. But for many others masks represent challenged breathing, foggy glasses, skin irritation, as well as limited availability and added expenses. As representatives of patient safety, it is in our best interest to champion this cause and work together to leverage the many creative efforts available to help support the President's challenge and encourage everyone to MASK UP!
Despite the staggering numbers of individuals infected by COVID-19, many Americans remain resistant to the most obvious solution to stop the spread. We've found several creative solutions that are making an impact for you to consider sharing.
Possible Advertising Campaigns
This July article by Bloomberg News shared suggested slogans and images from top advertising professionals:
"The Virus Stops Here" – Joel Machak
"If it's done well, this kind of simple information campaign can normalize the behavior so people realize this is something that we just do," Machak said.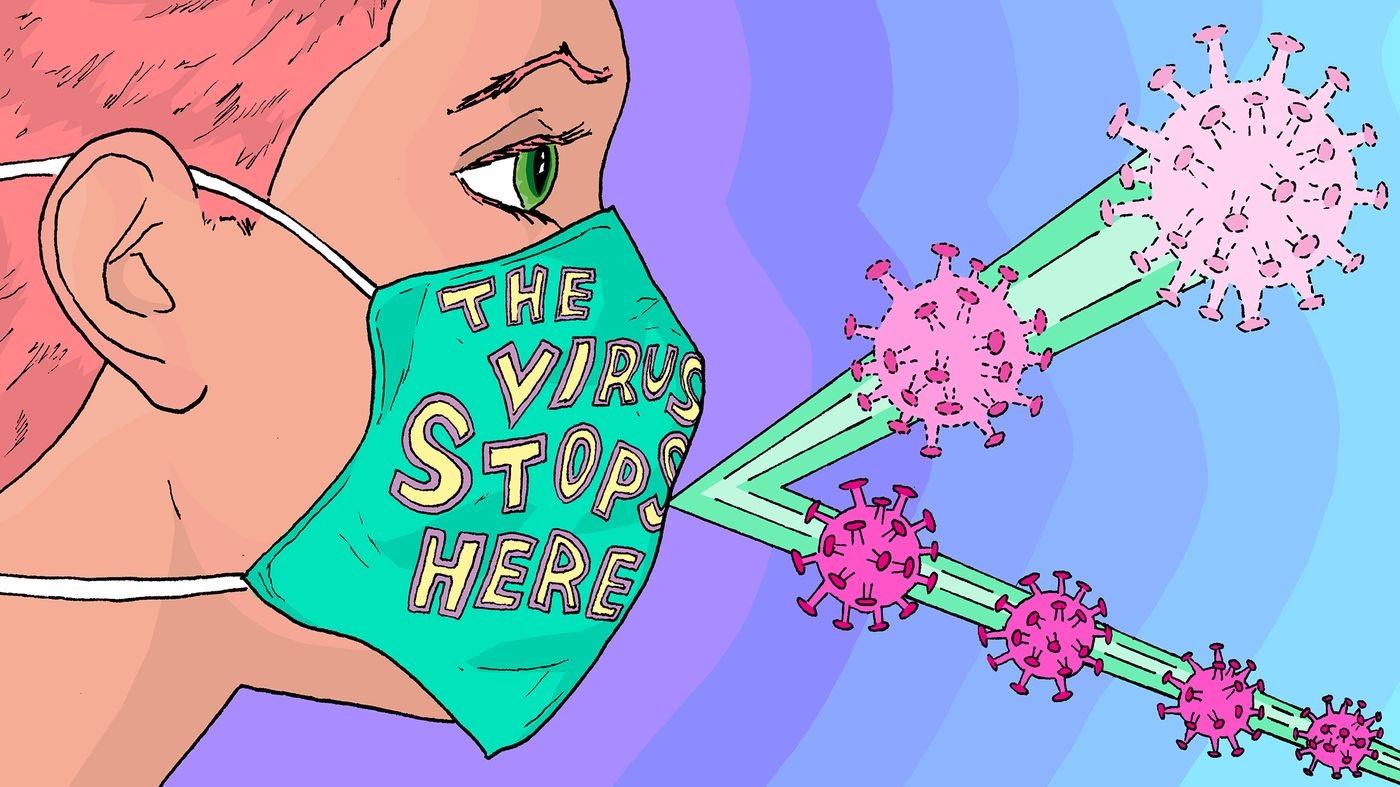 Illustration: Paul Paetzel
"Protect America. Wear it for Your Mother" - Gerry Graf
With the country suffering through another dark period, Graf's idea for getting people to wear masks is to make it all about patriotism and moms. "Everyone has a mom," he said. "It's a more emotional way of getting people to think about other people."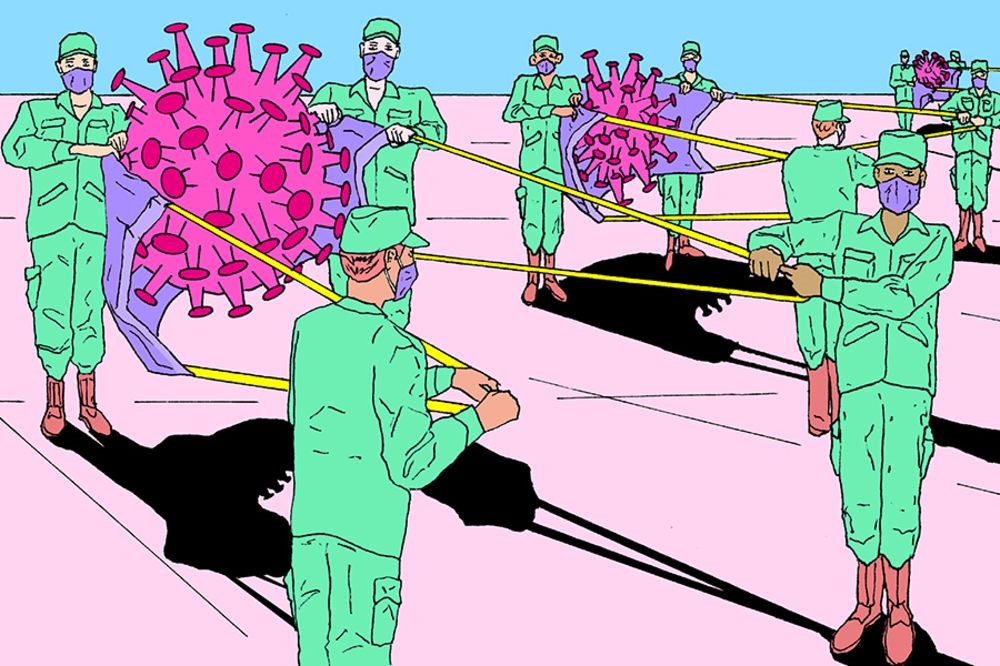 Illustration: Paul Paetzel
Student Generated Ideas
FUN-MASKS created by Vic Parizzotto, a first-year student at M.AD School of Ideas, allows kids to design their own masks with washable markers.
Parizzotto says, "We're simple and fun, cool but responsible. We are here to make safety and health exciting for everyone, join us, and make the world a more conscious and creative place."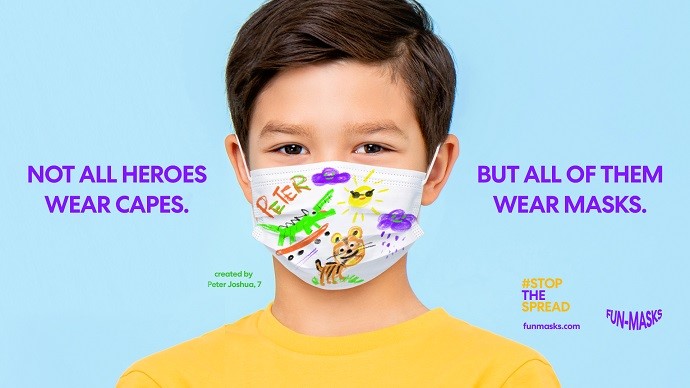 B!#*H Responsibly created by student Austin Rettinhouse
"We are all on the same page: COVID-19 sucks. With some creative censorship, you too can share your endless complaints with those 6 feet or further. There's never been a more appropriate time to b!#*h and moan, so strap on a mask and B!#*h Responsibly," says Rettinhouse.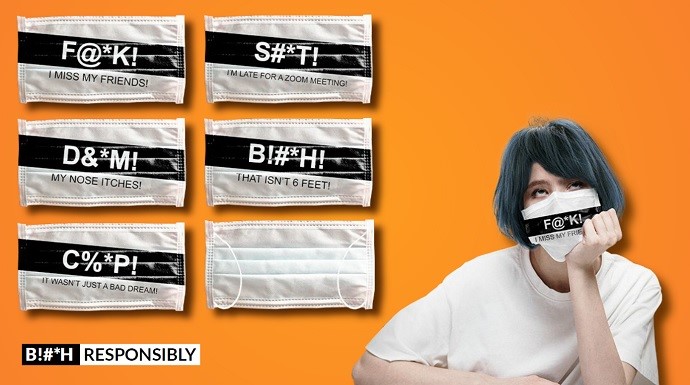 American Hospital Association Resources
A selection of digital tools and resources including videos and public service announcements have been produced by the American Hospital Association. Any of these can be used to help you spread the message to stop COVID-19.
Sample messages include:
How do you #MaskUp? Snap a pic and show off how you help reduce the spread of #COVID19 for #facemaskfriday!
When you #WearAMask, you're protecting yourself and everyone around you. Show us how you #MaskUp. #FacemaskFriday
Next-Gen Mask Challenge
Launched in July 2020 by Peter H. Diamandis, MD, the Founder and Executive Chairman of XPRIZE, the $1M Next-Gen Challenge aimed to reimagine protective face masks used to prevent the spread of COVID-19 by making them more comfortable, functional, accessible, and even stylish. Two winning teams received$250k to enable extended production of their designs, while the winning team was a group of students from Luminosity Lab in Arizona who received $500K for their "Floe Mask" design. The Floe Mask features: a medical grade filter material, thermal isolation, a bifurcated chamber, and an elastic chin cover.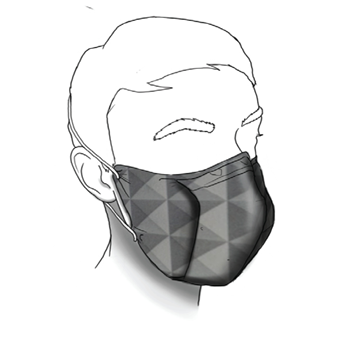 What creative ways have you found to help support the 100 Day Mask Challenge? Please pass along your ideas and we'll add them to our list.
Related Blog Posts
Provider Burnout + Malpractice Risk = The Lost City of Atlantis
Blog Post
We look at the impact of burnout on MPL claims and suits.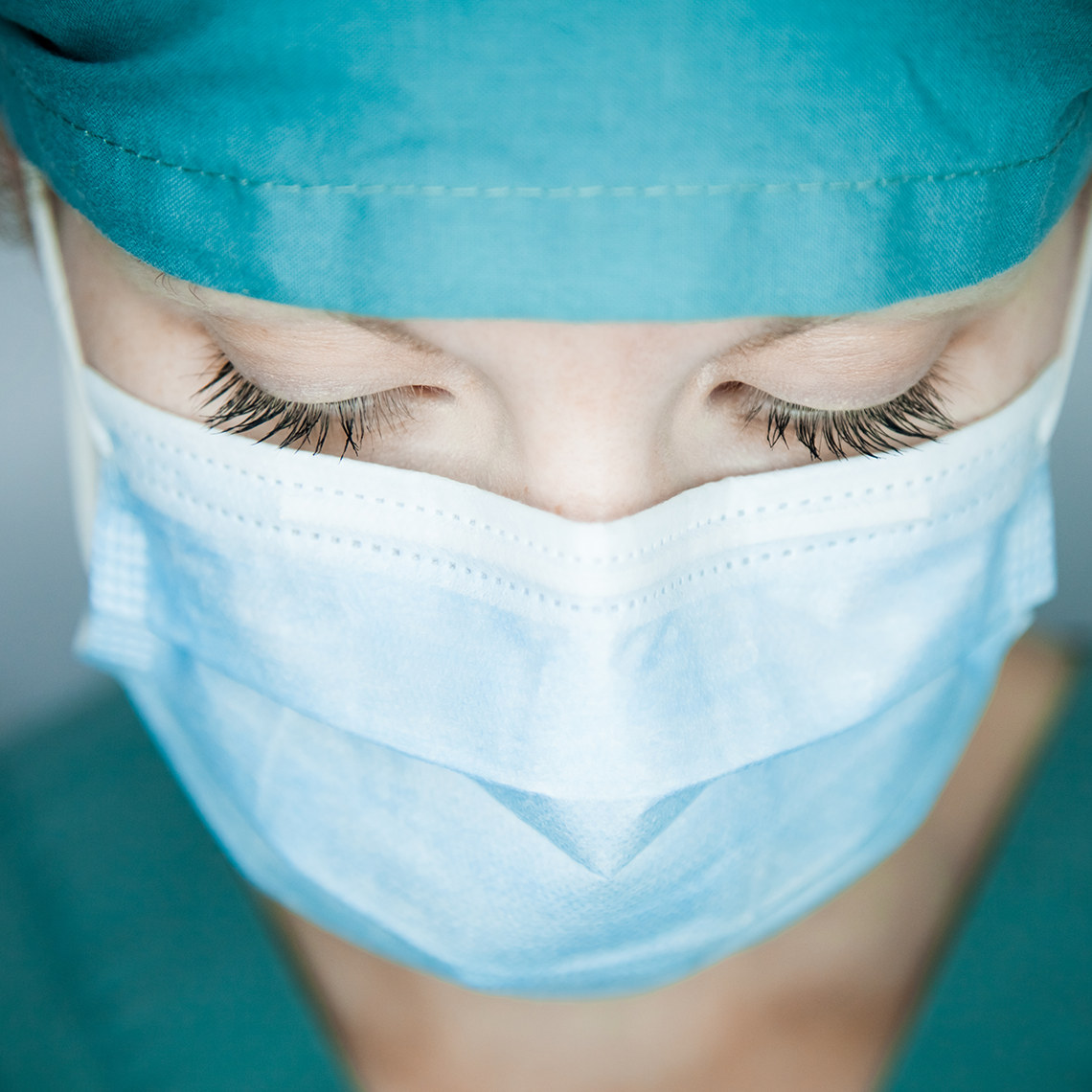 Good Catch! Building the Framework for Ambulatory Safety Nets

Blog Post

Patients frequently experience a delayed diagnosis due to a lack of follow-up. Preventing these gaps in communication is what hospitals are trying to mitigate through the implementation of ambulatory safety nets.

The SafeCare Study

Blog Post

Results clearly demonstrate a need for better tools, increased measurement of patient harm, and better implementation systems.

Telehealth Gone Wrong? Not After These Videos

Blog Post

Virtual visits can involve patients calling into their video appointment from the supermarket…fuzzy computer screens during examinations…even doctors "visiting" the wrong patient. These challenges and more present additional clinical and liability risks to busy practices delivering telehealth.