Should You Tweet? Social Media in Health Care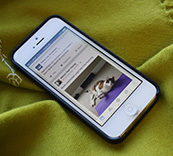 When I began my career working in health care marketing and communications 25 years ago, we worked on "dumb" terminals, used batch printers, and had no idea what this new thing called the World Wide Web had to offer. My colleagues and I adapted to the new opportunities presented, survived the 24/7 work weeks in anticipation of the impending millennium, and heaved a collective sigh of relief when the flip to 2000 was a non-event. Since that time, how we communicate has been directly impacted by the unprecedented trajectory of technological advances. These days, we take our personal computers, email, smart phones, and Google Glass for granted. Our children don't write letters or need to pull the phone cord around the corner into the hall closet to make a private call. And, in both social and professional gatherings, it's become somehow acceptable for people to spend more time looking at their mobile device than directly engaging with those around them.
With all of these tools having become such a large part of our culture, they have also crept into our work environment with mixed reactions and outcomes. At CRICO, we have pursued a slow and strategic engagement with social media, including use of: Facebook, LinkedIn, YouTube, Twitter, and, most recently, this CRICO Blog. Our rationale for this level of outreach links to our awareness that respected members of our community are similarly engaged, and it affords us another avenue through which we might pursue discussion, raise awareness, and identify best practices aligned with our mission to promote patient safety initiatives.
Interestingly, although we consider our efforts to still be fairly immature, we find ourselves being approached as a resource to others within our community with even less experience. By sharing our own knowledge and lessons learned, it helps to further cement our confidence that social media holds a permanent foothold in our extended community and therefore, deserves a dedicated level of focus.
Recently, we became aware of another interesting impact of social media as reflected in a trend being seen by representatives of Physician Health Services (PHS) at the Massachusetts Medical Society. Where their professional intervention and counseling once focused almost exclusively on drug and alcohol abuse, it is now being called upon to deal with inappropriate sharing on Facebook, hostility, or lack of collegiality at work. In recent years, Dr. Steven Adelman, PHS director says, social media has come into play.
"…here at PHS we have seen some physicians get themselves into some difficult situations because of cell phone use, because of texting, because of things they've posted on social media sites such as Twitter or Facebook or Instagram. And, as an attorney once said to me many, many years ago, don't write anything in an email that you wouldn't want on a billboard in Times Square and I think the same thing applies to anything you post on a social media site, because it can ultimately end up all over the place having unintended consequences that you never envisioned."
For further insights from Dr. Adelman and his PHS colleagues, see the full transcript and audio podcast of our interview.
The bottom line, whether we like it or not, social media is here to stay and, if appropriately used, offers levels of engagement and networking to all of us as we strive to support physicians in the delivery of safer care.
Related Blog Posts
Ominous Themes and Shared Challenges from Industry Conferences
Blog Post
Nuclear verdicts, provider burnout, and artificial intelligence dominated the podium in New Orleans, while patient safety culture, change management, equity, high reliability, and worker safety were strong themes in National Harbor at recent MPLA and IHI conferences.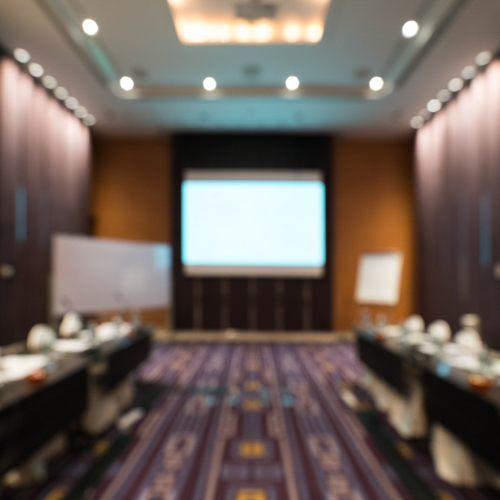 Safety Salute: Using Artificial Intelligence to Reduce Missed Diagnoses

Blog Post

Through a CRICO grant-funded project, Mitchell Feldman, MD, and Kavishwar Wagholikar, MD, PhD, developed and evaluated a cognitive aid for clinicians to identify patients at risk of a missed or delayed diagnosis.

Tracking the Experience of Residency Leaders

Blog Post

For the past year, residency leaders across the nation have faced the extraordinary experience of coping with the COVID-19 pandemic. Several of them took the opportunity to document their experiences, challenges, and lessons learned. As we launch the new academic year, it seems fitting to revisit these experiences and invite others to contribute their own reflections.

Addressing Race-based Algorithms in Medical Care

Blog Post

As a bi-racial person, this article in Becker's Health IT really resonated with me. The article raises important issues of how race is addressed in medical care through the use of algorithms. These algorithms factor race into medical decisions, however they tend to look at race as a social factor rather a biological one.