Jonathan Einbinder
Vice President Advanced Data Analytics and Coding
CRICO
Jonathan Einbinder, MD, is Vice President for Advanced Data Analytics and Coding for the Patient Safety Department. The analytics and coding team are responsible for the clinical data analytic and coding needs of CRICO, including Patient Safety and Candello.
Prior to joining CRICO, Dr. Einbinder served as Corporate Manager for Quality Data Management at Partners Healthcare System. He is also an Instructor of Medicine at Harvard Medical School and an attending physician at the Brigham and Women's Hospital.
Dr. Einbinder's academic and management interests are in data warehousing in healthcare, particularly in support of research, education, and quality improvement, use of Informatics to enhance undergraduate and graduate medical education, and understanding the role of people and organizational issues with regard to the success/failure of healthcare information technology. His prior roles include Director of Clinical Data Repository Project and Data Administration at the University of Virginia Health System.
He received a BA from Columbia University, an MD from Columbia University College of Physicians & Surgeons in New York, and an MPH from the Harvard School of Public Health.
Jonathan's Content
Patient Safety Guidance for the Virtual Visit
Guideline
At the request of its membership, the AMC PSO convened the Virtual Care Task Force to offer guidance for patient safety experts in their efforts to provide the safest possible care to patients through a virtual platform.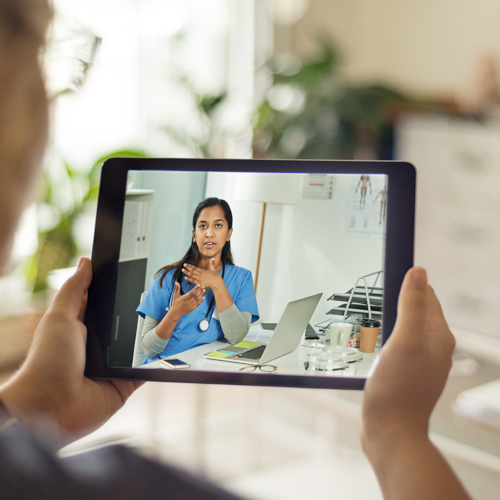 The Safety of Inpatient Health Care

News

CRICO Grants

Funded by CRICO, ​​​"The Safety of Inpatient Health Care" study published in the New England Journal of Medicine on January 12, 2023, is an important follow up to the landmark Harvard Medical Practice Study, published in 1991.

Higher Malpractice Risk with Advanced Practice Providers? Data Say Not Really

Podcast

The topline data from Candello claims analysis do not show an increase in malpractice corresponding to the increased use of APPs. In fact, the claims rate may be declining, adjusting for practice population increases.