COVID-19 Threatens Primary Care
Oct 28, 2020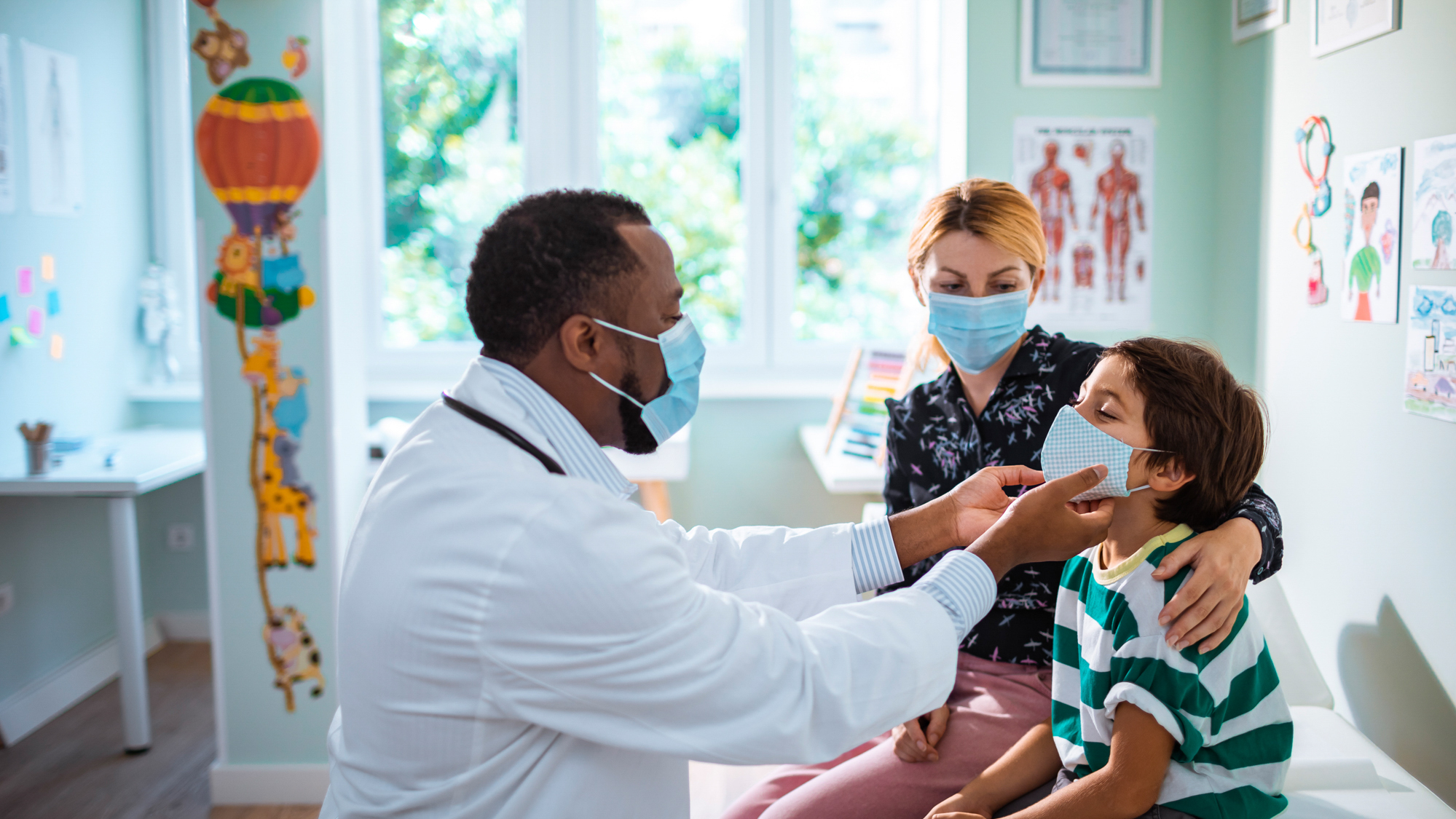 Commentators
Asaf Bitton, MD, MPH
Mark E. Reynolds, CRICO
Transcript
Many health care practices are under financial duress from the COVID-19 pandemic, and this is affecting access to care. A Massachusetts consortium of public and private entities and researchers, hosted by Harvard Medical School, surveyed nearly 400 practices of various sizes and specialties in late spring and early summer.
"I think that the research exposes a couple of areas that I think need to be top of mind for safety leaders and risk mitigators across our health systems."
Dr. Asaf Bitton is a practicing primary care doctor, and the Executive Director of Ariadne Labs, a center for innovation affiliated with the Harvard T.H. Chan School of Public Health. Dr. Bitton is an author of the Catalyst commentary about their study.
"Number one, what we found is that practices both primary care and specialty care, but primary care in particular, are reporting over half, almost 60 percent are reporting that they've had to cut salaries of providers or their staff. The majority also reported cutting services, furloughing, or laying off other employees with no clear plan to bring them back on."
Surveyed providers reported between a fifth and a quarter of non-clinical and clinical nursing staff have been furloughed or laid off. In-person visits declined 40 percent, and 60-80 percent of procedures, imaging, tests, and referrals were deferred or canceled. According to Dr. Bitton, the threat to patient safety in primary care is easy to see:
"The risk there is not just about the risk of bad things happening from COVID obviously, but really We know that primary care is a team-based endeavor and if practices that had formerly been dependent on in-person visit revenue now have to furlough or lay off employees and staff, that means that they're even less able to do all of the in particular coordinating functions and follow-up and follow-up of missed or delayed appointments and critical referrals. And that creates even more potential on top of the complexities in our health care systems for delays and misses in diagnosis and people not getting the care that they need."
Dr. Bitton says the survey results expose a fragility in primary care that COVID-19 worsens.
Mark Reynolds is the President and CEO of CRICO, a group of companies owned by and serving the Harvard medical institutions with patient safety resources and malpractice insurance. Reynolds says that primary care practices generally don't have the capital and reserves that large institutions have to withstand a crisis. The survey in the "Catalyst" commentary indicates that most primary care is still provided under a fee-for-service model that can leave them vulnerable in a crisis.
"There's also the impact of the lack of primary care service provision during the pandemic. There's been a substantial reduction in the number of visits. Even as practitioners who have tried to transition that care to virtual visits, there's been a gap of care. And so there will be diseases and conditions that go unrecognized, undiagnosed during this period of time and that will show up at a later date, causing problems for the patients that have those conditions."
Reynolds suggests that the adoption of capitated payment models will likely accelerate to help counter those economic forces. Telehealth has been a help, both financially and clinically, but not a solution. The survey showed a significant jump in virtual visits and other forms of distance care, especially in behavioral health. But telehealth made up fewer than half the in-person visits.
"It does offer some new risks at the same time. Certain conditions can't be diagnosed very readily from a virtual visit. There really is a value in a clinician seeing the individual in person, using all of their senses to evaluate what is happening with a person and not just rely on a video screen.
Dr. Bitton agrees that telehealth augments the delivery of primary care, but it's ability to solve this crisis is limited.
"The deeper risk from a systems perspective is this is to think that what we learn out of this shock is that we should use telehealth. What I mean by that is yeah, of course, telehealth is the necessary next step, but it's not the transformational next step that systems need to meet their quality and safety purposes. It's an augmentation, it's a nice addition."
Dr. Bitton says a better approach is to be aggressive with using registry data, team care, and process improvement.
"The backbone of doing that work is there. The struts are there because we have, for the most part with digitized practices even though the EHRs are imperfect, we have the methods and the ways and the data feed necessary to start working through this. Now the question is on a day-to-day, week-to-week basis, can teams organize themselves to not just meet the incoming calls and in-person visits and televisit requests, but also to work their list, to work their population health angles, to work their referral closure queues. And to do all of that, leaders of health systems that own practices or affiliate with practices and payers that pay primary care practices, I think, need to see primary care right now as a critical health system asset that's in a troubled state."
Mark Reynolds says CRICO has always partnered with administrative and clinical leadership at member hospitals to find best practices and monitor quality. New risks to patient safety from COVID-19, and existing threats to quality care that are worsened by the pandemic, will surely be on the agenda for the foreseeable future for many organizations:
"Our general process of convening practitioners, folks with experience in this space, to talk about what they have learned over time and to share that knowledge is the approach we're going to follow. We have the advantage of having both regular operational meetings and also a patient safety organization that can also create a safe space to deal with some questions that practitioners may be wary about. So we will employ all of those tools and techniques to be able to help practitioners identify the areas that they are most worried about and to share the best practices that individuals have developed over time and examples of where there have been failures that need addressing."
Safety Net
These episodes can help you promote patient safety in your organization.
See all episodes
About the Series
We've got you.

Our Safety Net podcast features clinical and patient safety leaders from Harvard and around the world, bringing you the knowledge you need for safer patient care.
Episodes
Recent episodes from the Safety Net series.
When a Doctor is Sued: Former Defendant Finds Her Voice
Podcast
A former doctor defendant found meaning after the ordeal despite her lack of preparation or role models. Dr. Gita Pensa, an emergency medicine physician, made it her professional focus to help other physicians through to the other side of the litigation journey.
Boarding Critical Care Patients in EDs: New Guidance from Patient Safety Experts

Podcast

The boarding of critical care patients in the emergency department is an increasing concern because ICUs are often also too full to take them.

Play Episode

An Alert on Cyber Risk for Health Providers: No One is Safe

Podcast

Healthcare providers are facing new threats from online attacks that require new strategies to limit liability, harm to patients, and revenue loss. In spring of 2023, the Academic Medical Center Patient Safety Organization (AMC PSO), issued an updated Patient Safety Alert: Cyber Security and Recovery, available on the CRICO web site.

Play Episode

Medical Error's Stubborn Threat to Hospital Patients

Podcast

A new study that looks at when, where, and how medical errors occur in the in-patient setting is shining a bright light on threats to patient safety and quality in health care. A topline result of a 25 percent error rate for hospital admissions is getting a lot of attention. Lead author David Bates and others explain the implications for everyone in health care from the board room to the bedside.

Play Episode