Catching Transitioning Patients Before They Fall (through the cracks)
Nov 06, 2017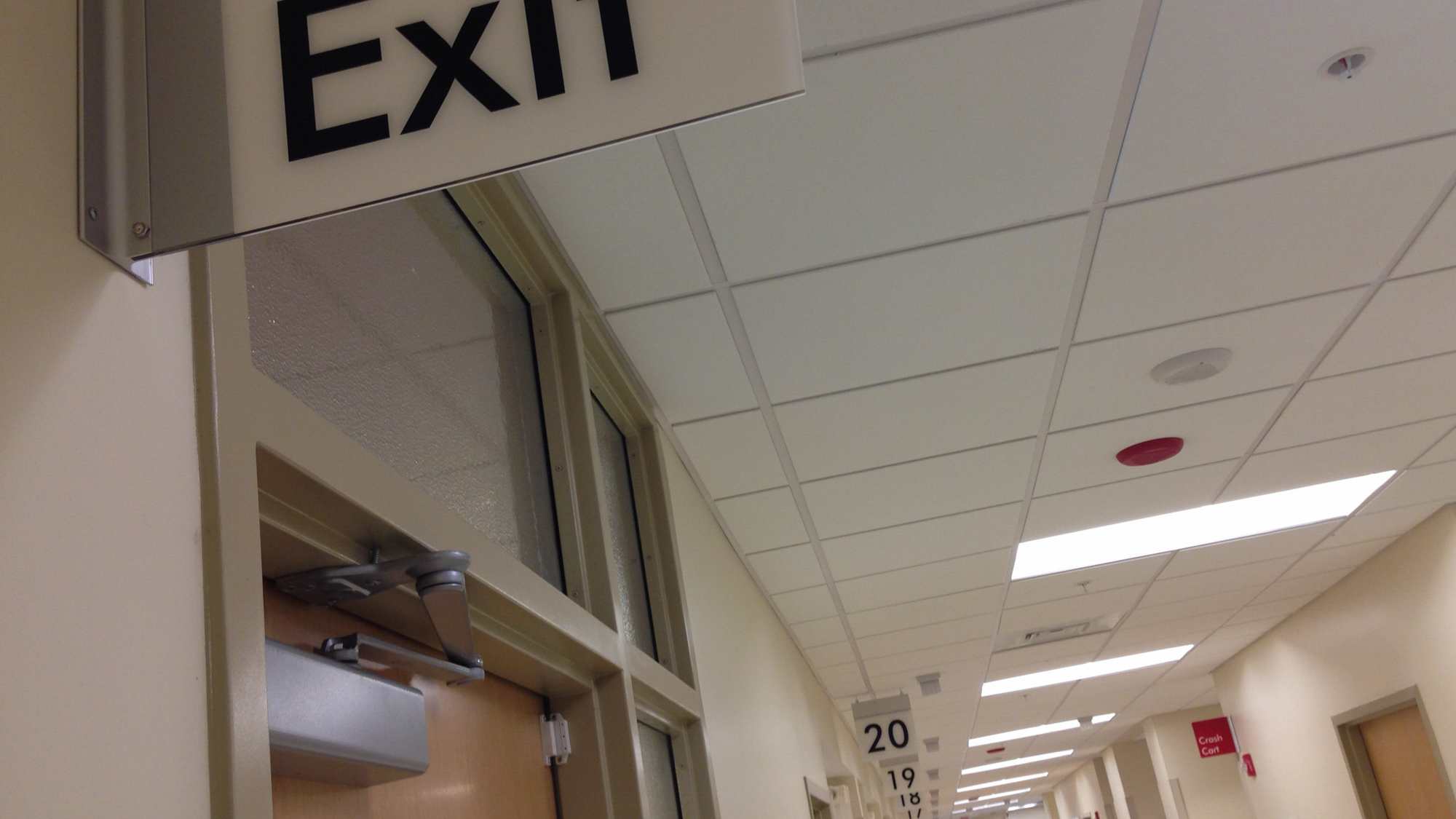 Duration: 9:55
This podcast is an episode of Patient Safety Updates. You can find other episodes and subscribe using the links to the left.
Commentator
Transcript
In today's podcast, we're talking about care transitions, and a recently completed research project at Cambridge Health Alliance that identified a patient population at particular risk of falling through the cracks after a hospitalization. Dr. Richard Balaban led the care transition project, funded through a grant from CRICO, the Harvard medical system's group of patient safety and malpractice companies. Dr. Balaban is the Medical Director for the Department of Care Integration at Cambridge Health Alliance, which includes three hospitals in Cambridge, Somerville, and Everett, north of Boston.

Q.) Dr. Balaban, thank you for joining us.
A.) Tom, I'm glad to be with you today.
Q.) Why did you become interested in transitions in care? Why is this an important issue to begin with?
A.) We know that hospital-based care, specifically hospitalizations and ED visits, are really responsible for the highest costs associated with medical care. In this new era of global payment, all health care systems are working to control costs while improving the quality of care. And a key strategy is to develop cost-effective, high-quality transitional care, specifically to assist patients to safely transition from the hospital back to their homes. And we know that up to 30 percent of all short-term, 30-day readmissions are likely preventable, so the work in this area can have a significant impact on helping hospital systems reduce costs while maintaining high quality.
Q.) And you went into this new study after a previous study had some surprising conclusions. Can you describe how you put this research together?
A.) Sure, our research group at Cambridge Health Alliance learned in the course of our studies that different groups of patients may benefit from different intensities and types of transitional care. In one study, we evaluated a low cost, community health worker led intervention, which involved community health workers meeting patients in the hospital and then making weekly phone calls to ensure that patients were taking their medications properly, had good post-discharge follow-up, and transportation to these appointments. And we found that this intervention was highly effective with the cohort of older, high-risk, safety-net patients, specifically those older than age 60; patients who had a predominance of complex medical issues. And among these patients their 30-day readmissions were reduced by 30 percent, and their hospital-based utilization remained decreased out to 180 days.
However, the same intervention among younger patients—specifically those younger than age 60 who often had medical issues that were complicated by psychosocial co-morbidities, including mental health disorders, substance abuse, and homelessness—among these patients we saw a startling increase in 30-day readmissions. In fact, readmissions were doubled. We hypothesized that since our program was designed to improve access to care, this may have led to an increase in utilization as patients' previously unmet health care needs were being addressed now.
Q.) That's very interesting, and so when you put together the new study, how did you frame that and approach it differently?
A.) Our CRICO funded project was targeted specifically towards these younger high-risk patients. We thought that since so many of these younger patients had complex psychosocial issues, if we were to assign a more highly-trained transition coach, one with formal training in social work, would we be better able to address the needs of this population? So our intervention was similarly designed. Our social worker or transition coach met patients while hospitalized and then we followed them for approximately 30 days through outreach calls and home visits. And we looked at results after both 30 and 90 days, and we also looked at our cohort in terms of those who had behavioral health issues and those who did not. So first we found that among the younger patients who did not have significant behavioral health issues, our transition coach significantly reduced readmissions at both 30 and 90 days.
However, among those patients who did have behavioral health issues, which was really our target group, we again saw an increase in readmissions in the initial 30 days, but in the subsequent 60 days we saw a significant decrease in readmissions, so that by 90 days we were seeing an overall reduction in hospitalizations. And again, we hypothesized that this increase in utilization was due to the fact that we were addressing previously unmet health care needs. But because the level of care was more effective meeting those needs, by 90 days hospital-based care was now being reduced.
Q.) Wow, there is just so much to find here. When you look at different populations, you start to see these different needs and you sort of have to have a different approach.
A.) Absolutely. I think that most of the research in this field has been done on Medicare patients, and older patients are very different in a variety of ways and are hospitalized with different issues than younger patients. So it's not surprising that we're finding that different types of transitional care interventions are necessary to address the different needs of this younger patient population.
Q.) You use something called a PAM score (Patient Activation Measure), which you've filled out for patients in the study population, why is patient activation so important?
A.) Well, we have found, for example, when we worked with patients who are admitted to the hospital and have admissions that are related to alcohol use, we find that there are a relatively small number of patients who are actually interested and ready to make changes in their lifestyle. Until patients are ready to commit to actually engaging with us and accepting medical and psychiatric care, it's just not possible to help advance their health care needs. So the PAM score really reflects patients' ability to engage and interest in engaging with health care professionals to try and improve their medical care. Strategizing ways to engage patients is really the first critical step in helping patients improve their overall health.
In our study, we looked at were there differences in patient's initial PAM scores and subsequent PAM scores after the intervention took place. Now we had a relatively small sample, but we did see a trend towards improved PAM scores among our patients who were working with our transition coach. So PAM is really an interesting instrument that allows us to understand both patients' ability to engage, and then our ability to engage patients in helping them move forward with their health care.
Q.) You talked about the benefit of bending the cost curve down. Is there also a benefit in terms of patient safety? Why was CRICO interested in this?
A.) Well, CRICO's efforts to improve patient safety and the quality of care have to be the first order of business for us in health care. What is so exciting about this work is that not only can we improve the quality of care by keeping patients safely out of the hospital, but in doing so we are also reducing total medical expenses. So this is exactly the kind of outcome all of us love to see where we're really enhancing care, improving patient safety, and increasing the quality of care while bending the cost curve in a favorable way
Q.) Well, that's terrific and it's great new information and hopefully people will have better care and safer care, and it's a result of the work that you've done. Thank you for joining us today.
A.) Thank you, and I really want to thank CRICO for supporting our work. This project is going to live on at Cambridge Health Alliance. We're continuing to build on the findings. So the project that CRICO has supported is really going to give birth to additional learnings and additional progress in this field. So thanks very much.
Thank you Dr. Balaban, Medical Director for the Department of Care Integration at Cambridge Health Alliance. I'm Tom Augello.
MedMal Insider
Real Malpractice Cases from the Harvard Medical Community.
See all episodes
About the series
Even in the safest healthcare setting, things can go wrong. For more than 40 years, CRICO has analyzed MPL cases from the Harvard medical community. Join our experts as they unpack what occurred and the lessons learned for safer patient care from the causes of these errors.
Episodes
Recent Episodes from the MedMal Insider Series
Response to Charges of Discrimination can Help or Hurt a Hospital, Any Employer
Podcast
When hospitals and medical practices face charges of discrimination from employees, the consequences can include litigation, large payments, morale problems, and less quality care for the patients they serve. How an employer responds can make all the difference in outcomes. Based on closed claims in the Harvard medical system, two cases illustrate that point. We interview Megan Kures, of Hamel, Marcin, Dunn, Reardon and Shea, who offers some principles to follow.
Health Payment Reform Act: Rules to Protect Providers

Podcast

After a state medical error disclosure and apology law went into effect in November 2012, health providers in Massachusetts have protections and rules to follow.

Overdose or Poor Documentation?

Podcast

The patient's family alleged that improper management of the patient under anesthesia resulted in cardiorespiratory arrest, permanent brain damage, and a persistent vegetative state. While the cause of the patient's cardiac arrest is uncertain, the CRNA failed to note which medications and doses were administered during the procedure, and the case was settled for more than $1 million.

Slow to Diagnose Endocarditis After Repeat Visits

Podcast

One thing that seemed to be missing in this particular evaluation was a formal differential diagnosis that may have been present in the physician's brain, but wasn't documented, and there's no evidence that it was really thought about.