"Patient Safety" Wasn't in Anybody's Job Title: An Exit Interview with Darrell Ranum
When you have a perfect match between a person's career arc and the movement he worked within, you have an ideal story for a podcast. I recently had the chance to interview 30-year patient safety veteran Darrell Ranum, JD, CPHRM as he prepares to retire this year. He's a Vice President for Risk Management and Patient Safety at one of the largest medical malpractice insurers in the nation, The Doctors Company.
What's the priority on the patient safety horizon from Darrell's vantage point? Pushing the use of data to learn from mistakes.
" Many people don't value data like I think it should be valued and, therefore, are unwilling to invest in data analytics. So I think that it's really important that we demonstrate the value of data. " —Darrell Ranum
Darrell has been a pioneer in using patient safety data to get the attention of health system leaders. In the 1990s, before the words "patient safety" were in anybody's job title, he was at the vanguard of looking at legal risk management through a clinical lens. Around 2000, he was an early adopter when the Harvard medical system went looking for partners in a national database for like-coded malpractice cases, through CRICO Strategies. Today the Comparative Benchmarking System (CBS) is a robust repository of approximately 30 percent of U.S. medical malpractice cases, holding nearly 400,000 claims from 400 hospitals, including more than 30 academic and teaching hospitals.
This commitment to data has helped The Doctors Company prioritize its education and intervention efforts. Ranum and his team routinely publish studies from their database of malpractice claims, with clinically coded data about contributing factors to medical errors. That information is also turned into online CME.
Our discussion with Darrell, on the evolution of a movement, and its future:
Click to see the full transcript.
Related Blog Posts
Good Catch! Building the Framework for Ambulatory Safety Nets
Blog Post
Patients frequently experience a delayed diagnosis due to a lack of follow-up. Preventing these gaps in communication is what hospitals are trying to mitigate through the implementation of ambulatory safety nets.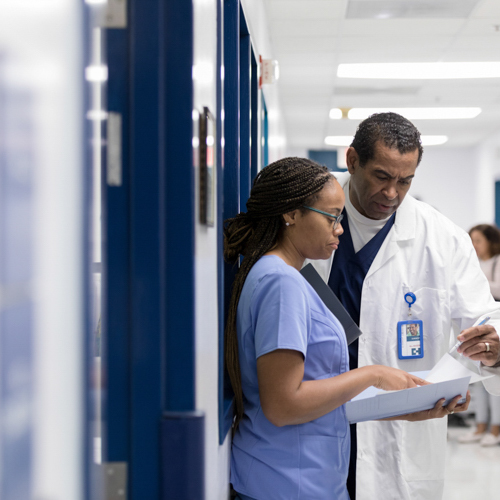 The SafeCare Study

Blog Post

Results clearly demonstrate a need for better tools, increased measurement of patient harm, and better implementation systems.

Telehealth Gone Wrong? Not After These Videos

Blog Post

Virtual visits can involve patients calling into their video appointment from the supermarket…fuzzy computer screens during examinations…even doctors "visiting" the wrong patient. These challenges and more present additional clinical and liability risks to busy practices delivering telehealth.

Structured Patient Handoffs Can Help Avoid Malpractice Cases

Blog Post

Using Candello data, researchers at Boston Children's Hospital demonstrated a link between patient handoff failures and malpractice cases. Further, they showed that, among cases involving a communication error, 77 percent of them could have been prevented by use of a structured handoff.