Fellowship Taught MD How to See
Brittany Esty is a recent graduate of the Harvard Medical School Fellowship in Patient Safety and Quality, sponsored by CRICO. Dr. Esty currently serves as Attending Physician, Allergy and Immunology and is Associate Director of Quality Improvement, Division of Immunology at Boston Children's Hospital.She discusses the lessons she received from her education milestones and how they led her to her current role.



How do we get where we are?
I'm sure every single person thinks about this. You think about those small decisions, the huge decisions, the fears, all the things that go into making it. And you think about what pushes us here, right? So, is it our heart? Is it our mind? Is it our fears? Is it our fate? Is it all of those things? Is it none of these things? I'm sure these conversations have happened to you, your kids, your spouses, your parents, etc.
For me, a trajectory emerges from my educational path. With undergraduate studies, I learned how to think.
" I learned how to think deeply, I learned how to think passionately, and I learned how to think about everything."
I went on to medical school and residency training and I learned how to do during that time.
" I learned how to diagnose, how to run a differential. I learned how to treat, I learned how to juggle, I learned how to build a to-do list and how to check through."
At the tail end of my residency, I wondered where and what came next for me. I wanted something a little bit bigger, some systems. How do we think about things on larger scale? How do we improve care delivery? How do we improve the care we provide?
That's what pulled me to CRICO. This HMS Patient Safety Fellowship is a two-year experience for us that is a multifaceted, very intensive time period. And these two years taught me how to see and this probably is one of the greatest gifts of all time.
I started with the curriculum, with the coursework. We learned a lot of things, certainly improvement science, improvement methodology, statistics. You learn how to run data, present data, how to build a story with your data. You learn to actually see what data matters, and how to pitch it in a meeting, to get people to listen, how to collect the data and which measurements are meaningful and which measurements are not meaningful. Because you can't measure everything or nobody will want to do anything.
" In seeing this data, I went from one point at a time, one patient, one experience at a time to multiple points over time. Seeing that data you can see the problem."
The curriculum was meaningful, but you move into projects and you move into project mentoring and you move into actually being a part of the patient safety team at Boston Children's where you start to hear about the problems at the institution; the problems across institutions. You hear about the patient who walks in the door in the emergency department who we missed a new diagnosis of new onset diabetes. We missed it, not because we didn't do all the right lab tests. We actually missed the lab test results and the patient went home, came back, readmitted with a complication of this new diagnosis.
You hear of these problems but then you learn and start to want to see the problem. Actually, 'fall in love with the problem' is my new approach.
You build the timeline of events, you build the contributing factors, and you find that root cause and where the solution should be. And when you can see that problem deeply, you can then see the solution. I was so happy when the team just launched a new critical lab alert to identify those patients who have both glucose and ketones in their urine, to not have that same thing happen again.
When you see and when you hear these harm events, you also sit in these rooms like you do and you hear about them across many places, across institutions, across the near misses too.
" You start to see the vulnerabilities, and you see not just the harm event but the things preceding that harm. And soon, you get to anticipate and act on the vulnerabilities."
When you start to see vulnerabilities everywhere—which my family will tell you I do—you see the crosswalk when you're crossing outside that actually juts between two parked car spaces where the pedestrian has no visibility, the driver has no visibility, and you know that outcome's probably not going to be good. You see the BU Bridge and the bike lane merging directly into traffic, and you see the risks that go into that. And then in my clinic, in allergy and immunology, you see that we're giving allergen immunotherapy which is something we know someone's allergic to, and you're giving it to them in an old antiquated system with paper records in which we cannot trend reactions.
Then, if you're like me and see the glass a little bit half full, you see opportunity. I have been cautious, though, to not overwhelm the world with the opportunity I see because there's opportunity everywhere. But you see that opportunity in clinical practice, and you see it in care delivery and you see it in what you guys have done in how to improve communication across hospitals, how to train people through simulation to be able to speak up. And you see that you can transform care delivery. And although small, our clinic just launched a way to shift the conversation to patient centeredness.
" The hope is we can improve care and the experience of our patients and the experience of our providers."
We have launched an IHI (Institute for Healthcare Improvement) "Ask Me Three 'What matters to you?'" forum, to really shift that conversation day in/day out in our clinic from what's the matter? to what matters to me? And these small things are things we can be proud of. And the big things you do are certainly things you can be proud of. So, I think through this coursework, through the projects, through the project mentoring, through all of the things that CRICO provided to myself, I really began to see.
But it's not just those tangible pieces for me. It's more. And this is very important: I got to see myself. And I was challenged and put at the table where I didn't really belong, certainly didn't feel like I belonged. I was challenged to do projects that had a low probability of success sometimes. I was challenged to fail, and I was challenged to get up. And when you start to do that, you really get to see yourself. And I can see myself. I can see my strengths, and I can see what I bring to that table. But I can also see equally importantly my weaknesses and my vulnerabilities. And through seeing myself, I can see my leadership potential, I can see where I'm going and I can see how to change healthcare.
" When you learn to see, you see the good certainly, and you get to see the bad and you get to see the ugly, and you get to see the hard cases. But that vision forever really changes the way you see healthcare. And you see where healthcare is going and the opportunity in which lies how we can all improve."
Related Blog Posts
Provider Burnout + Malpractice Risk = The Lost City of Atlantis
Blog Post
We look at the impact of burnout on MPL claims and suits.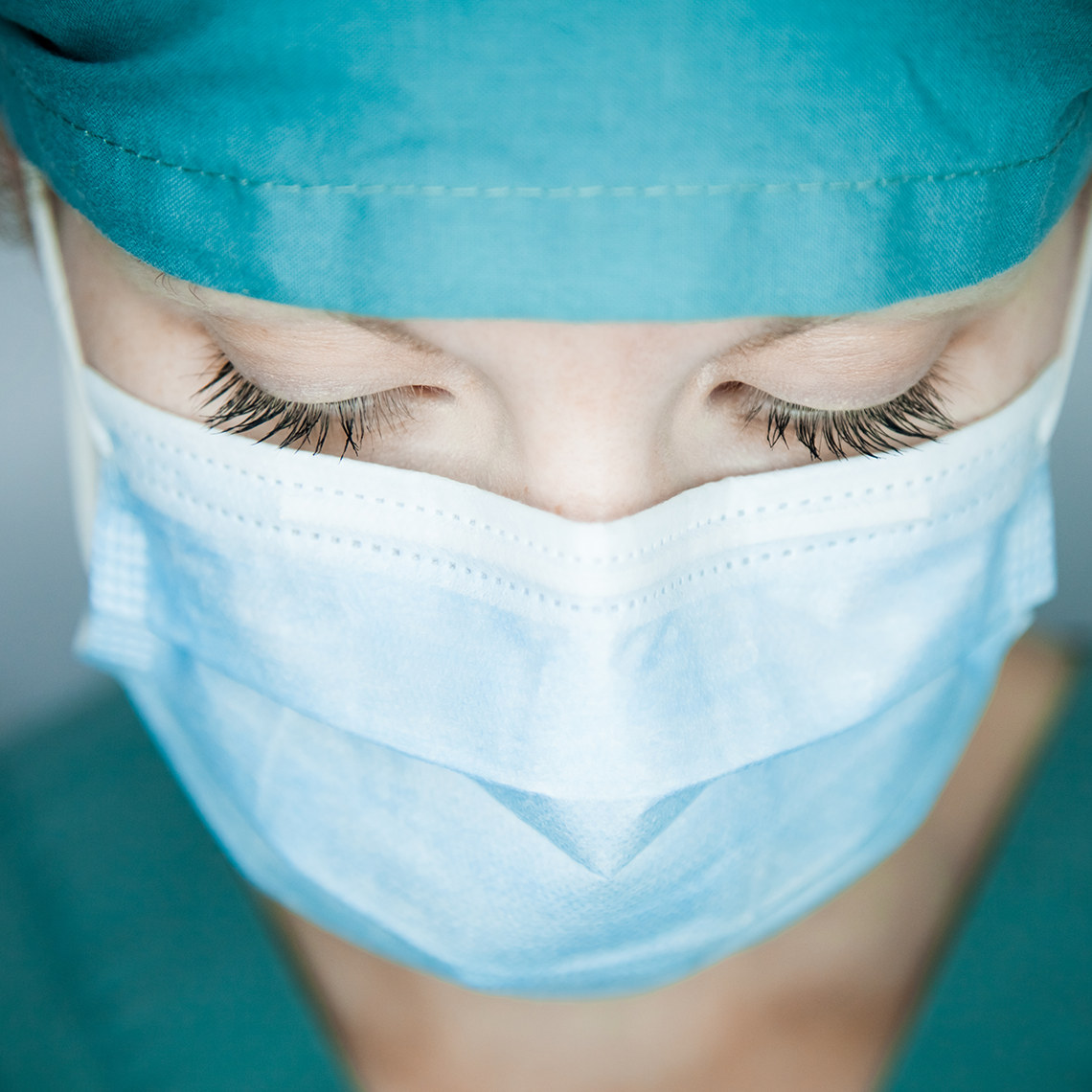 Good Catch! Building the Framework for Ambulatory Safety Nets

Blog Post

Patients frequently experience a delayed diagnosis due to a lack of follow-up. Preventing these gaps in communication is what hospitals are trying to mitigate through the implementation of ambulatory safety nets.

The SafeCare Study

Blog Post

Results clearly demonstrate a need for better tools, increased measurement of patient harm, and better implementation systems.

Telehealth Gone Wrong? Not After These Videos

Blog Post

Virtual visits can involve patients calling into their video appointment from the supermarket…fuzzy computer screens during examinations…even doctors "visiting" the wrong patient. These challenges and more present additional clinical and liability risks to busy practices delivering telehealth.