Improving Diagnosis: It takes A Team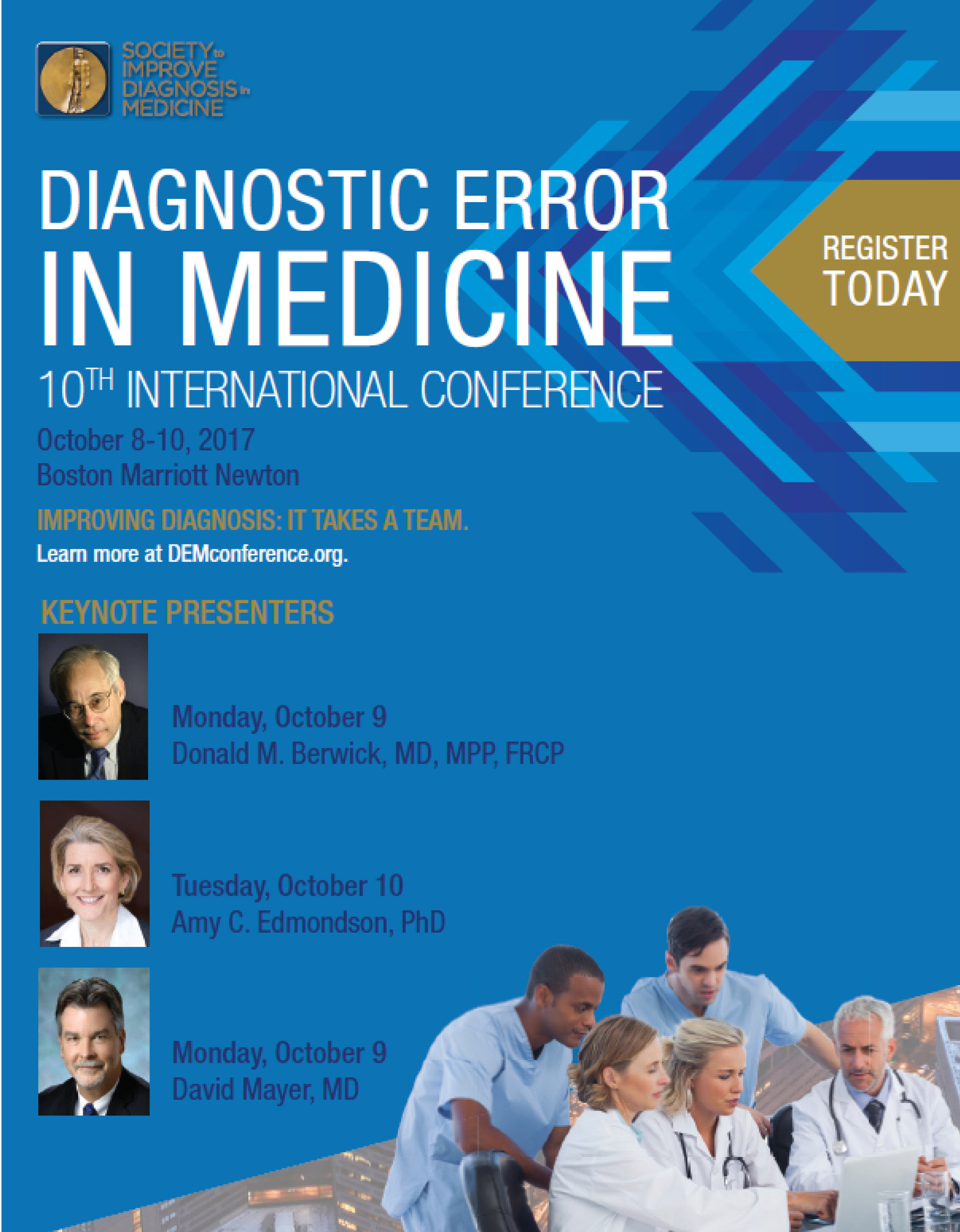 On October 8–10, the Society to Improve Diagnosis in Medicine (SIDM) will convene its 10th Annual, Diagnostic Error in Medicine International Conference in Boston, MA. The conference will be centered on the role of the team and teamwork in improving the diagnostic process and diagnostic reliability. CRICO—the captive insurer for the Harvard Medical community—has long worked with its insured organizations and clinicians to improve diagnosis. And in a common commitment to reduce the risk of medical error based on diagnostic error, CRICO Strategies has supported The Society to Improve Diagnosis in Medicine since 2015.
Allegations of diagnostic errors lead to 20 percent of all medical malpractice claims and lawsuits. More than half of those (57%) stem from ambulatory care. The average payment for such cases (closed from 2008–2012) was $442,000.
Dana Siegal, RN, CPHRM, CPPS, Director of Patient Safety for CRICO Strategies, has served on SIDM's board of directors for the past three years and is currently involved in the development of this year's Boston-based event. She notes that CRICO and CRICO Strategies will be well represented on the faculty of this event, bringing a wealth of expertise and experience to this national convening of clinicians and patient safety leaders invested in reducing error and harm in diagnostic medicine.
" SIDM is the only organization solely focused on the issues related to diagnostic error and the resulting harm. We are very excited to be taking the conversation about diagnostic error to the next level by engaging in a nationwide conversation about the role of teamwork in the diagnostic journey." —Dana Siegal

This three-day conference will provide a forum for subject matter experts, front line care givers, and all those focused on the issues of diagnostic safety to engage in a robust dialog about the importance of teaming. As Bob Trowbridge, MD, chairman of this conference noted, "The conference will look to define the diagnostic team and the roles of each of the team members while also finding ways to foster intra- and inter-professional collaboration. The overall goal of the conference is for all attendees to leave the conference with a clear understanding of how they individually may contribute to the diagnostic process and improve diagnostic safety."
Anyone with a role in the diagnostic process, and/or and interest in mitigating risk, will find great value in this event: primary and specialty physicians, nurses, insurers and risk managers, hospital leaders, and patient safety leaders are all encouraged to attend. Register now for some or all of this exciting event.
Many from the CRICO and CRICO Strategies community will be part of the faculty:
Keynote presenters:
Donald M. Berwick,

MD, MPP, FRCP

, President Emeritus and Senior Fellow, Institute for Healthcare Improvement
Amy C. Edmondson,

PhD, AM

Harvard University
David Mayer,

MD

, MedStar Health
Faculty members include:
Laurie Drill-Mellum,

MD

,

MPH

, Constellation
Patricia Folcarelli,

RN

,

PhD

, Beth Israel Deaconess Medical Center
Penny Greenberg,

MS

,

RN

,

CPPS

,

CRICO

Strategies
Alisa Khan,

MD, MPH

, Boston Children's Hospital, Project Leader, Patient and Family Centered I-PASS Study
Susan Mann,

MD

, Beth Israel Deaconess Medical Center/QualBridge Institute
David Mayer,

MD,

MedStar Health
Liz Mort,

MD

, Massachusetts General Hospital
Mark E. Reynolds,

CRICO

Gordon Schiff,

MD

, Brigham and Women's Hospital Center for Patient Safety Research
Dana Siegal,

RN

,

CPHRM

,

CPPS

,

CRICO

Strategies
Arabella Simpkin,

MA

(Oxon),

BMBCh

,

MRCPCH

,

MMSc

, Massachusetts General Hospital
I hope you will join your colleagues and attend the Diagnostic Error in Medicine conference this October as we take the next step to improve diagnosis. Register here: www.DEMConference.org.
Related Blog Posts
Good Catch! Building the Framework for Ambulatory Safety Nets
Blog Post
Patients frequently experience a delayed diagnosis due to a lack of follow-up. Preventing these gaps in communication is what hospitals are trying to mitigate through the implementation of ambulatory safety nets.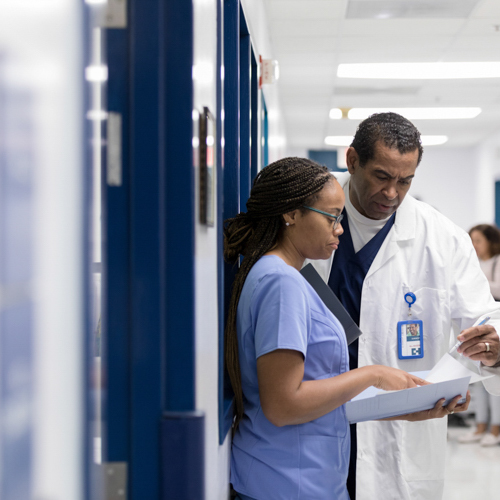 The SafeCare Study

Blog Post

Results clearly demonstrate a need for better tools, increased measurement of patient harm, and better implementation systems.

Telehealth Gone Wrong? Not After These Videos

Blog Post

Virtual visits can involve patients calling into their video appointment from the supermarket…fuzzy computer screens during examinations…even doctors "visiting" the wrong patient. These challenges and more present additional clinical and liability risks to busy practices delivering telehealth.

Best Practices for Employment Practices Liability Reporting

Blog Post

Reporting processes for complaints of unprofessional behavior vary across and within CRICO member organizations. This variability exposed an opportunity to identify practices that allow for a fair, prompt, consistent, and well-coordinated response to complaints of unprofessional behavior. Learn how you can manage wrongful acts in your workplace.