A Thanks to Our CBS Community
CBS Data Leveraged in Peer Reviewed Publication:
A Contemporary Medicolegal Analysis of Implanted Devices for Chronic Pain Management
The Journal of Anesthesia & Analgesia released its most recent issue (April 2017) featuring a Comparative Benchmarking System (CBS) data-driven study identifying risks associated with implantable devices for pain management.
Working with physician researchers at Brigham & Women's Hospital, our own Penny Greenberg (Senior Program Director) and Ellen Song (Business Intelligence Analyst) studied complications associated with intrathecal drug delivery systems and spinal cord stimulators. The researchers identified that deficits in technical skill, followed by deficits in clinical judgment, communication, and documentation, were prominent contributors to patient injury. With these insights, the study provides a road map for organizations to address these vulnerabilities and reduce patient harm.

The study is a great illustration of the depth and breadth of the CBS database and the ability to leverage it to shed light on a rare, but serious complication. In addition to offering my congratulations to the team that worked on this study, I'd like to thank our CBS Community members for their important contribution to this work. It is because of their dedication and commitment to clinically coding and analyzing their medical malpractice data that we can collectively advance the patient safety movement.
I encourage you to access this article in Journal of Anesthesia and Analgesia to read the full study (subscription may be required).
Abrecht, Christopher R. MD; Greenberg, Penny RN, MS; Song, Ellen; Urman, Richard D. MD, MBA; Rathmell, James P. MD
Journal of Anesthesia & Analgesia:
April 2017 - Volume 124 - Issue 4 - p 1304–1310
doi: 10.1213/ANE.0000000000001702
Chronic Pain Medicine: Original Clinical Research Report


_______
Michael Oliver is the Assistant Vice President of the Strategies department.
Related Blog Posts
Good Catch! Building the Framework for Ambulatory Safety Nets
Blog Post
Patients frequently experience a delayed diagnosis due to a lack of follow-up. Preventing these gaps in communication is what hospitals are trying to mitigate through the implementation of ambulatory safety nets.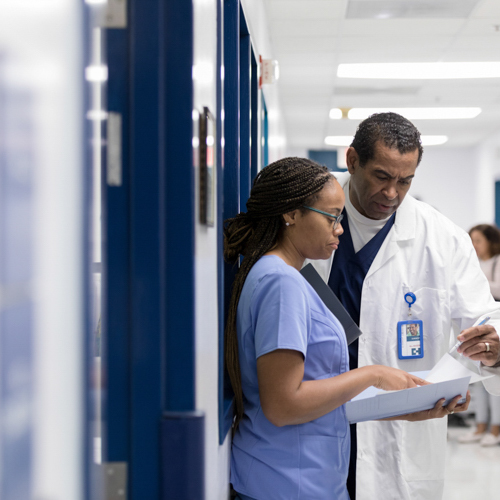 The SafeCare Study

Blog Post

Results clearly demonstrate a need for better tools, increased measurement of patient harm, and better implementation systems.

Telehealth Gone Wrong? Not After These Videos

Blog Post

Virtual visits can involve patients calling into their video appointment from the supermarket…fuzzy computer screens during examinations…even doctors "visiting" the wrong patient. These challenges and more present additional clinical and liability risks to busy practices delivering telehealth.

Structured Patient Handoffs Can Help Avoid Malpractice Cases

Blog Post

Using Candello data, researchers at Boston Children's Hospital demonstrated a link between patient handoff failures and malpractice cases. Further, they showed that, among cases involving a communication error, 77 percent of them could have been prevented by use of a structured handoff.