IOM Calls to Leverage MPL Data...Do You?
The recent Institute of Medicine (IOM) Report, Improving Diagnosis in Health Care, stresses the value of data from medical malpractice insurers and what can be learned from such datasets. For more than 40 years, CRICO has been coding medical malpractice (MPL) claims and sharing claims trends with hospital and organization leaders so they can implement solutions to mitigate those risks.
"Improved collaboration between health professional liability insurance carriers and health care professionals and organizations could help to identify resources, prioritize areas of concern, and devise interventions. "—IOM Report, Improving Diagnosis in Health Care
Through our medical malpractice database, CBS (Comparative Benchmarking System) we work with member organizations to identify their risks so they can prioritize the allocation of resources to mitigate those risks.
A recent article in Healthcare Risk Management Review aptly summed up the power of our data:
" We cannot fix what we cannot see—and the level of detail in the data used in the CRICO Strategies report adds great clarity to the specific vulnerabilities that are experienced in real clinical scenarios."—The Importance of Communication, HRMR
The real value of CBS is the breadth of data available for analysis. With representation from more than 400 hospitals nationwide, including both academic and community hospitals, covered by both captive and commercial insurers, the dataset represents 30 percent of all MPL claims nationally. Using this robust dataset we produce an annual CBS Report that deeply analyzes high risk areas for medical malpractice vulnerability, but more importantly, offers solutions to mitigate those risks.
All of our CBS Reports can be accessed, free of charge, on our website.
Related Blog Posts
Good Catch! Building the Framework for Ambulatory Safety Nets
Blog Post
Patients frequently experience a delayed diagnosis due to a lack of follow-up. Preventing these gaps in communication is what hospitals are trying to mitigate through the implementation of ambulatory safety nets.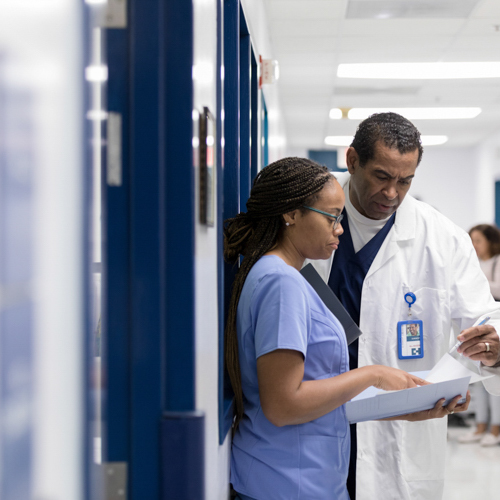 The SafeCare Study

Blog Post

Results clearly demonstrate a need for better tools, increased measurement of patient harm, and better implementation systems.

Telehealth Gone Wrong? Not After These Videos

Blog Post

Virtual visits can involve patients calling into their video appointment from the supermarket…fuzzy computer screens during examinations…even doctors "visiting" the wrong patient. These challenges and more present additional clinical and liability risks to busy practices delivering telehealth.

Structured Patient Handoffs Can Help Avoid Malpractice Cases

Blog Post

Using Candello data, researchers at Boston Children's Hospital demonstrated a link between patient handoff failures and malpractice cases. Further, they showed that, among cases involving a communication error, 77 percent of them could have been prevented by use of a structured handoff.