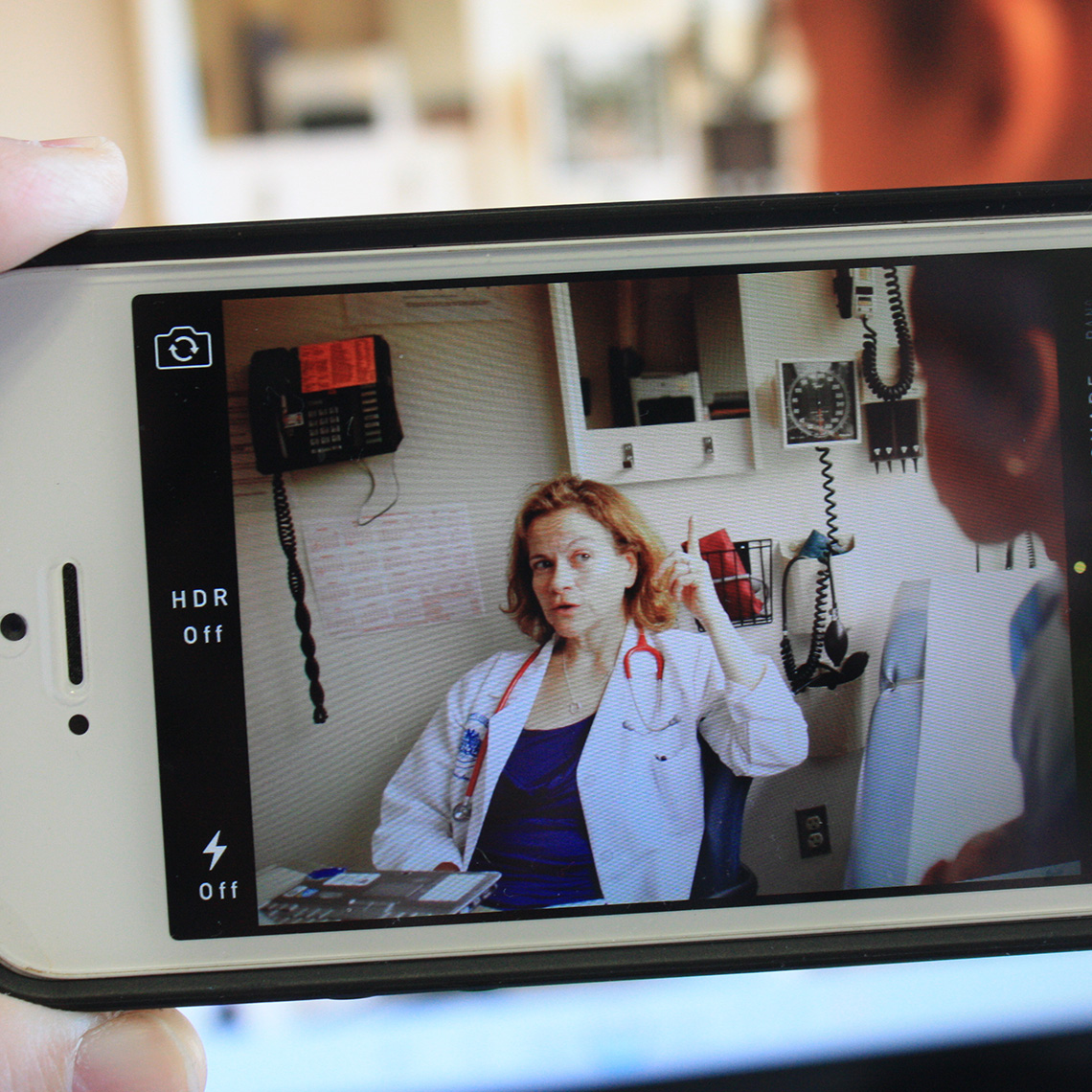 Well, at least some patients ask first. Others may start recording (audio or video) without asking. How a physician navigates such requests—or discoveries—may have a long lasting impact on the trust that underlies the physician-patient relationship. A recent Washington Post article, Patients press the 'record' button, making doctors squirm illustrates how both patients and providers might approach this issue.
In Massachusetts, recording without all parties' expressed consent is prohibited by law. Such recordings are inadmissible as evidence (e.g., in a malpractice allegation), and are potential grounds for a legal action against the individual who made the recording. That being said, a "heat of the moment" confrontation is unlikely to move the problem to a mutually beneficial solution. Carefully navigating the patient's reasons for wanting to record his or her interactions with you might reveal underlying issues that you or a colleague need to address in order to retain the patient's trust. If your polite requests are ignored, look to your legal and risk management services to protect your interests and ensure that the patient's health care needs continue to be served.
Related Blog Posts
The SafeCare Study
Blog Post
Results clearly demonstrate a need for better tools, increased measurement of patient harm, and better implementation systems.
Telehealth Gone Wrong? Not After These Videos

Blog Post

Virtual visits can involve patients calling into their video appointment from the supermarket…fuzzy computer screens during examinations…even doctors "visiting" the wrong patient. These challenges and more present additional clinical and liability risks to busy practices delivering telehealth.

Structured Patient Handoffs Can Help Avoid Malpractice Cases

Blog Post

Using Candello data, researchers at Boston Children's Hospital demonstrated a link between patient handoff failures and malpractice cases. Further, they showed that, among cases involving a communication error, 77 percent of them could have been prevented by use of a structured handoff.

2022 CRICO Grant Recipients

Blog Post

More than 57 CRICO-insured researchers will be principal investigators of projects being funded by CRICO in 2022. At the forefront of topics being studied are telemedicine, health care equity, and emergency medicine interventions.