Improving Diagnosis: It takes A Team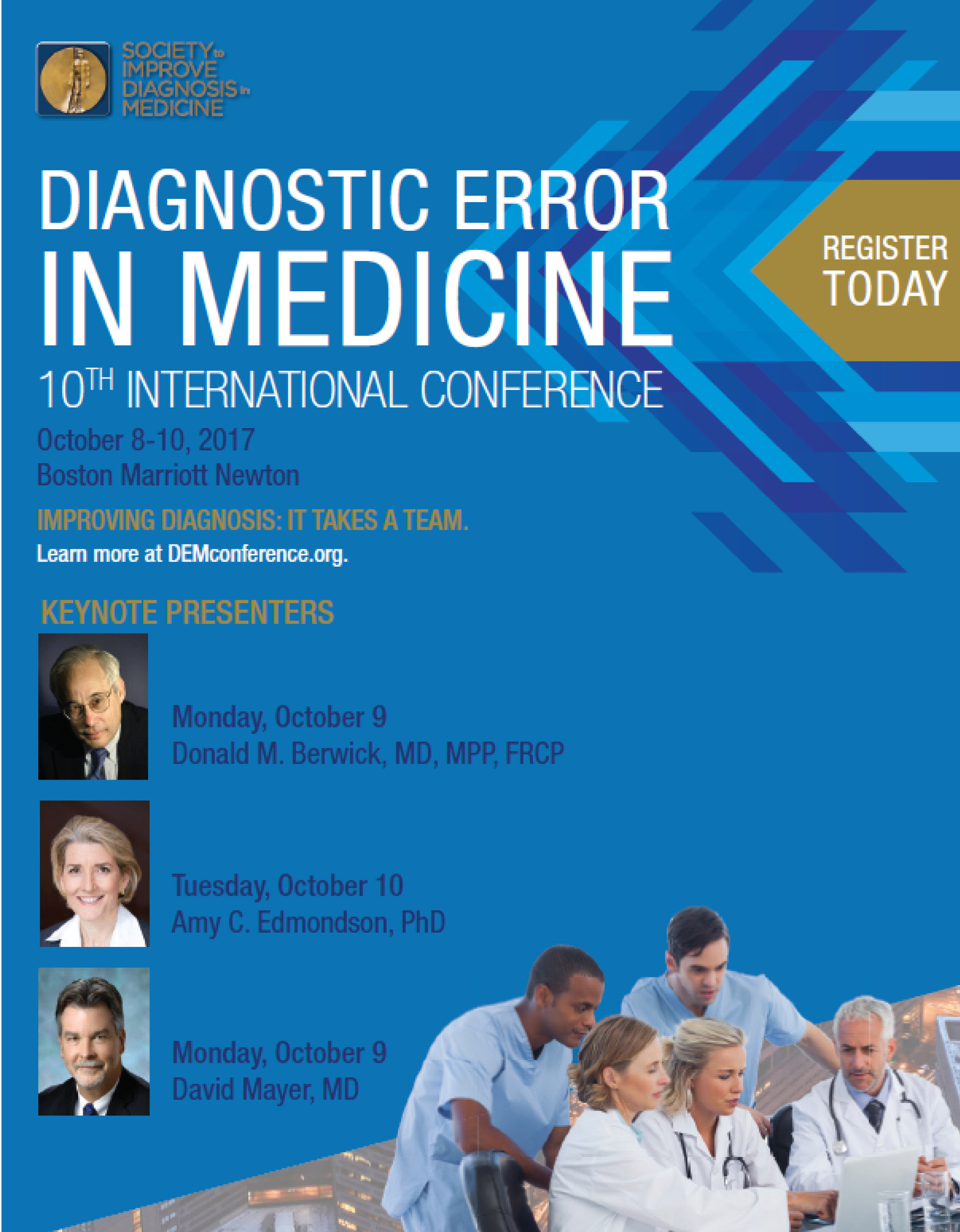 On October 8–10, the Society to Improve Diagnosis in Medicine (SIDM) will convene its 10th Annual, Diagnostic Error in Medicine International Conference in Boston, MA. The conference will be centered on the role of the team and teamwork in improving the diagnostic process and diagnostic reliability. CRICO—the captive insurer for the Harvard Medical community—has long worked with its insured organizations and clinicians to improve diagnosis. And in a common commitment to reduce the risk of medical error based on diagnostic error, CRICO Strategies has supported The Society to Improve Diagnosis in Medicine since 2015.
Allegations of diagnostic errors lead to 20 percent of all medical malpractice claims and lawsuits. More than half of those (57%) stem from ambulatory care. The average payment for such cases (closed from 2008–2012) was $442,000.
Dana Siegal, RN, CPHRM, CPPS, Director of Patient Safety for CRICO Strategies, has served on SIDM's board of directors for the past three years and is currently involved in the development of this year's Boston-based event. She notes that CRICO and CRICO Strategies will be well represented on the faculty of this event, bringing a wealth of expertise and experience to this national convening of clinicians and patient safety leaders invested in reducing error and harm in diagnostic medicine.
" SIDM is the only organization solely focused on the issues related to diagnostic error and the resulting harm. We are very excited to be taking the conversation about diagnostic error to the next level by engaging in a nationwide conversation about the role of teamwork in the diagnostic journey." —Dana Siegal

This three-day conference will provide a forum for subject matter experts, front line care givers, and all those focused on the issues of diagnostic safety to engage in a robust dialog about the importance of teaming. As Bob Trowbridge, MD, chairman of this conference noted, "The conference will look to define the diagnostic team and the roles of each of the team members while also finding ways to foster intra- and inter-professional collaboration. The overall goal of the conference is for all attendees to leave the conference with a clear understanding of how they individually may contribute to the diagnostic process and improve diagnostic safety."
Anyone with a role in the diagnostic process, and/or and interest in mitigating risk, will find great value in this event: primary and specialty physicians, nurses, insurers and risk managers, hospital leaders, and patient safety leaders are all encouraged to attend. Register now for some or all of this exciting event.
Many from the CRICO and CRICO Strategies community will be part of the faculty:
Keynote presenters:
Donald M. Berwick,

MD, MPP, FRCP

, President Emeritus and Senior Fellow, Institute for Healthcare Improvement
Amy C. Edmondson,

PhD, AM

Harvard University
David Mayer,

MD

, MedStar Health
Faculty members include:
Laurie Drill-Mellum,

MD

,

MPH

, Constellation
Patricia Folcarelli,

RN

,

PhD

, Beth Israel Deaconess Medical Center
Penny Greenberg,

MS

,

RN

,

CPPS

,

CRICO

Strategies
Alisa Khan,

MD, MPH

, Boston Children's Hospital, Project Leader, Patient and Family Centered I-PASS Study
Susan Mann,

MD

, Beth Israel Deaconess Medical Center/QualBridge Institute
David Mayer,

MD,

MedStar Health
Liz Mort,

MD

, Massachusetts General Hospital
Mark E. Reynolds,

CRICO

Gordon Schiff,

MD

, Brigham and Women's Hospital Center for Patient Safety Research
Dana Siegal,

RN

,

CPHRM

,

CPPS

,

CRICO

Strategies
Arabella Simpkin,

MA

(Oxon),

BMBCh

,

MRCPCH

,

MMSc

, Massachusetts General Hospital
I hope you will join your colleagues and attend the Diagnostic Error in Medicine conference this October as we take the next step to improve diagnosis. Register here: www.DEMConference.org.
Related Blog Posts
Provider Burnout + Malpractice Risk = The Lost City of Atlantis
Blog Post
We look at the impact of burnout on MPL claims and suits.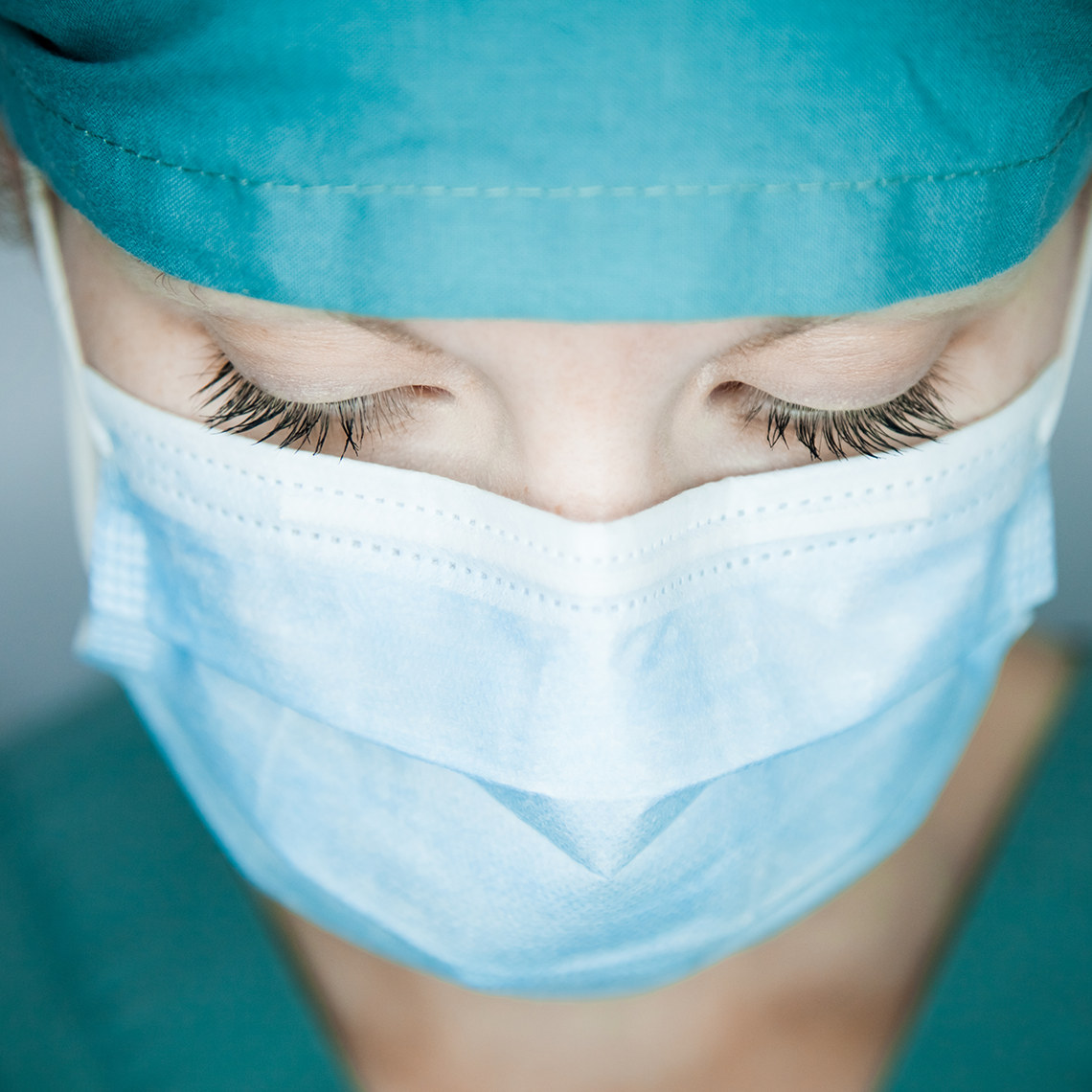 Collaboration Among the MPL Defense Community is Needed to Counter the Aggressive Plaintiffs' Bar

Blog Post

At the 4th Annual American Legal Connections (ALC) conference, more than 150 Medical Professional Liability (MPL) defense attorneys, claims leaders, reinsurers, and others gathered to discuss nuclear verdicts and high-value claims that have been sending mixed signals about MPL risk.



Does Bias Contribute to Diagnostic Failure?

Blog Post

By recognizing the types of bias that may be involved and developing tools to help mitigate those biases, there is an opportunity to improve quality of care and outcomes for patients.

Ominous Themes and Shared Challenges from Industry Conferences

Blog Post

Nuclear verdicts, provider burnout, and artificial intelligence dominated the podium in New Orleans, while patient safety culture, change management, equity, high reliability, and worker safety were strong themes in National Harbor at recent MPLA and IHI conferences.