Harvard MedMal Program Responds to COVID-19: No-Cost Added Coverage, Faster Application
Apr 20, 2020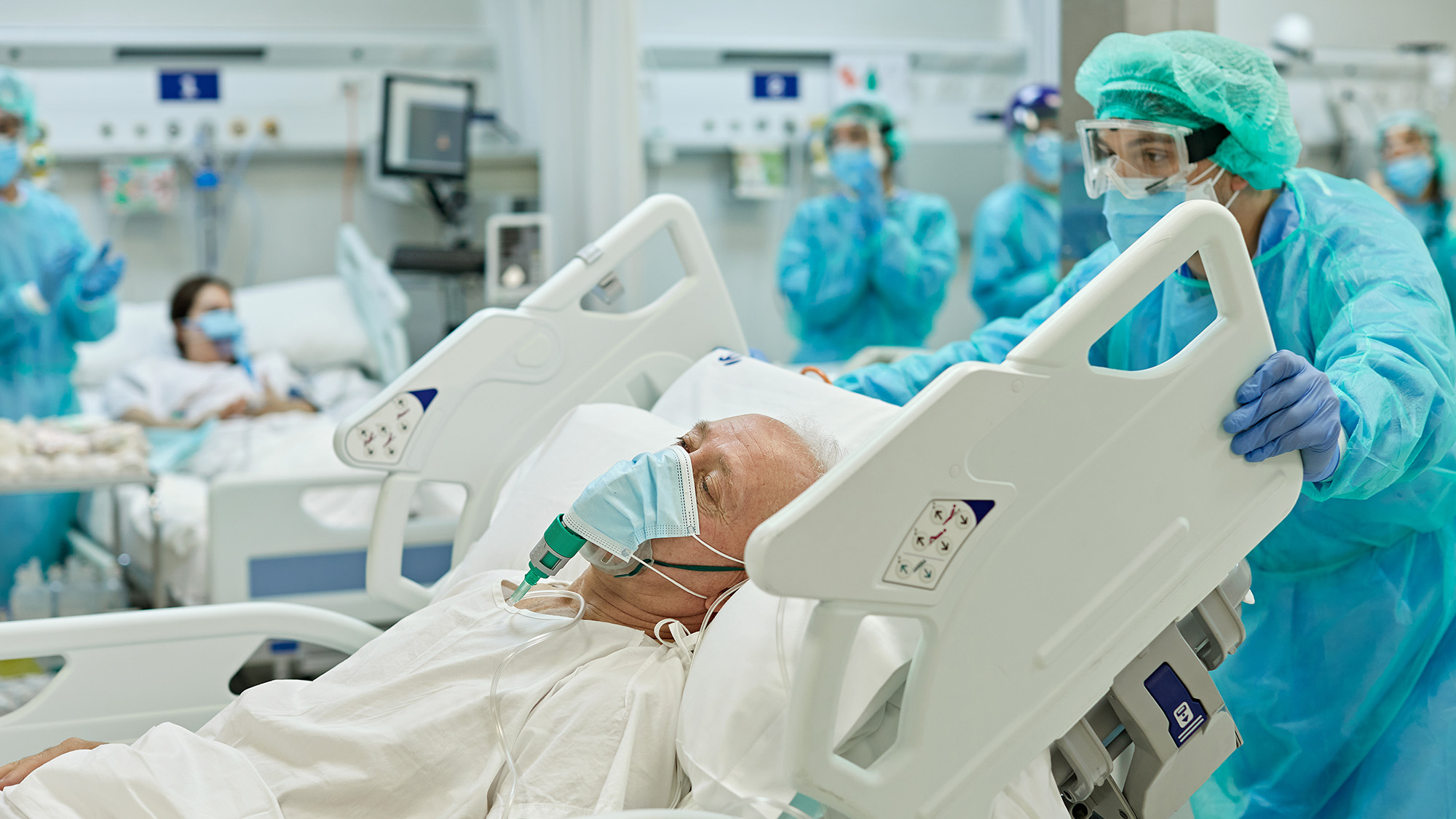 Commentators
Transcript
Hello and welcome to a special edition of CRICO's regular podcast, Safety Net. We wanted to share some important information related to the COVID-19 pandemic and the Professional Liability Program at Harvard. I'm Tom Augello and with me now is CRICO Vice President for Underwriting, Melissa Kemp.
Q.) Thank you for joining us, Melissa.
A.) Thank you so much for having me.
Q.) This is obviously a very difficult time for doctors and nurses and everybody else fighting on the frontlines of the COVID-19 pandemic. We want to give some reassurance to the extent that we can on the insurance side. You've been extremely busy responding to the needs of our institutions and their providers. And maybe you could just start by sharing what the primary concerns have been as they come in to you, and then we can talk a bit about how CRICO has responded.
A.) Sure, I'm happy to do that. You know, I think our providers and our institutions are really concerned about their coverage and the liability that might come about as a result of changes in their scope of practice. And so I think the first thing that I just want to assure all of our members about is that we're here to support them and we're doing everything we can during the crisis. We've made a number of enhancements to our coverage, and we have also eased some requirements and shortened turnaround times for applications, for example, to help them during the crisis, knowing that they have really important things to worry about, and their liability protection really shouldn't be one of them.
Q.) So there's going to be a lot of questions about, for example, telemedicine.
A.) The telemedicine is one of the first questions that we had back in mid March. People were very concerned about telemedicine so I'll speak about that in several ways. You know, I think what's interesting in hearing about telemedicine is we've had several organizations that said to us, 'we were providing 20 telemedicine visits a day and now we're doing 2,000 a day.' So you can just seen there the volume of telemedicine.
And so, while our policies certainly cover telemedicine, the questions that our providers and our institutions primarily had was about providing telemedicine services to patients across state lines. And the reason that they were concerned about that is because they may not have a license to practice in another state. For instance, if they're in Massachusetts and the patient is in New Hampshire and they are providing that telemedicine service now to that patient in New Hampshire, are they covered? So what we did to provide that assurance is we made an enhancement to our policy, and we expanded the coverage that, during the crisis, malpractice coverage is available under our policies for provision of telemedicine services across state lines. And that would extent to either physicians or nonphysicians that are providing those services.
Q.) CRICO members are also on-boarding individuals to help specifically with the crisis, and they may be in different institutions or different departments and that kind of thing.
A.) Oh absolutely. So one of the next things, so we got through this telemedicine wave and then we started hearing questions about on-boarding physicians and other clinicians specifically to help with the crisis. And in some situations, those were individuals that were retired so they didn't have medical malpractice insurance any longer, or individuals whose coverage didn't extend to working at a CRICO institution. So the next thing that we did is we actually broadened our coverage and did this via a rider that would allow insurance for providers that are helping our members during the crisis. Physicians require an application. Nonphysician clinicians do not, but we will be providing medical professional liability insurance to those individuals at no premium charge.
I do want to talk a bit more about the premium. So another question that we've had quite often is we have expanded privileges for certain providers, and so assuming the providers have the education and training for those expanded privileges, that's fine. We do not need to be notified of those expanded privileges, and so since we are not being notified, we're not changing the premium cost of that individual. There is no premium levied also for expanded privileges during the crisis. So just to summarize, there's two different types of premium waivers. One would be individuals coming on to help specifically with the crisis, and there will be no premium charge for those individuals. And then existing CRICO insureds that are expanding their privileges, those individuals also, there will be no extra premium charge for expanded privileges during the crisis.
Q.) So it sounds like a lot of accommodation for our clinicians, and they have to do a few things to get some waivers. That's available on our website, but other than that, maybe they don't have as much to worry about as they may think?
A.) I would definitely say that that's true. We have tried to include a whole list of FAQs, and that really resulted directly from questions that the underwriting team received over the past four weeks or so. And then we also worked with our medical staff offices on some of the questions that they had and they helped us create this list of FAQs. So I would encourage people to visit our website, and it's very prominent when you go into our website. There's a link directly there to a COVID-19 page, and it has all of the applications that people need to submit to us. It has a list of FAQs about privileges, about the application, and about the coverage. And again, I would encourage people to go there if they have any follow-up questions.
Q.) Thank you very much for this important information, Melissa.
A.) Tom, my pleasure, and I would just invite folks again to go to the website, but if there's any questions that you're not finding the answers to there, I would invite them to also call me directly and that cell phone number is 617-803-5133. Thank you.
Thank you very much. That web site for CRICO and Risk Management Foundation is www.rmf.harvard.edu. Melissa Kemp is Vice President for Underwriting at CRICO and I'm Tom Augello.
Safety Net
These episodes can help you promote patient safety in your organization.
See all episodes
About the Series
We've got you.

Our Safety Net podcast features clinical and patient safety leaders from Harvard and around the world, bringing you the knowledge you need for safer patient care.
Episodes
Recent episodes from the Safety Net series.
When a Doctor is Sued: Former Defendant Finds Her Voice
Podcast
A former doctor defendant found meaning after the ordeal despite her lack of preparation or role models. Dr. Gita Pensa, an emergency medicine physician, made it her professional focus to help other physicians through to the other side of the litigation journey.
Boarding Critical Care Patients in EDs: New Guidance from Patient Safety Experts

Podcast

The boarding of critical care patients in the emergency department is an increasing concern because ICUs are often also too full to take them.

Play Episode

An Alert on Cyber Risk for Health Providers: No One is Safe

Podcast

Healthcare providers are facing new threats from online attacks that require new strategies to limit liability, harm to patients, and revenue loss. In spring of 2023, the Academic Medical Center Patient Safety Organization (AMC PSO), issued an updated Patient Safety Alert: Cyber Security and Recovery, available on the CRICO web site.

Play Episode

Medical Error's Stubborn Threat to Hospital Patients

Podcast

A new study that looks at when, where, and how medical errors occur in the in-patient setting is shining a bright light on threats to patient safety and quality in health care. A topline result of a 25 percent error rate for hospital admissions is getting a lot of attention. Lead author David Bates and others explain the implications for everyone in health care from the board room to the bedside.

Play Episode