Decision Support Tool for Patients at Moderate Risk for Colorectal Cancer
Patients at moderate risk for colorectal cancer may need more frequent testing than those at average risk. Follow these guidelines to determine where your patients at moderate risk fall in the screening process.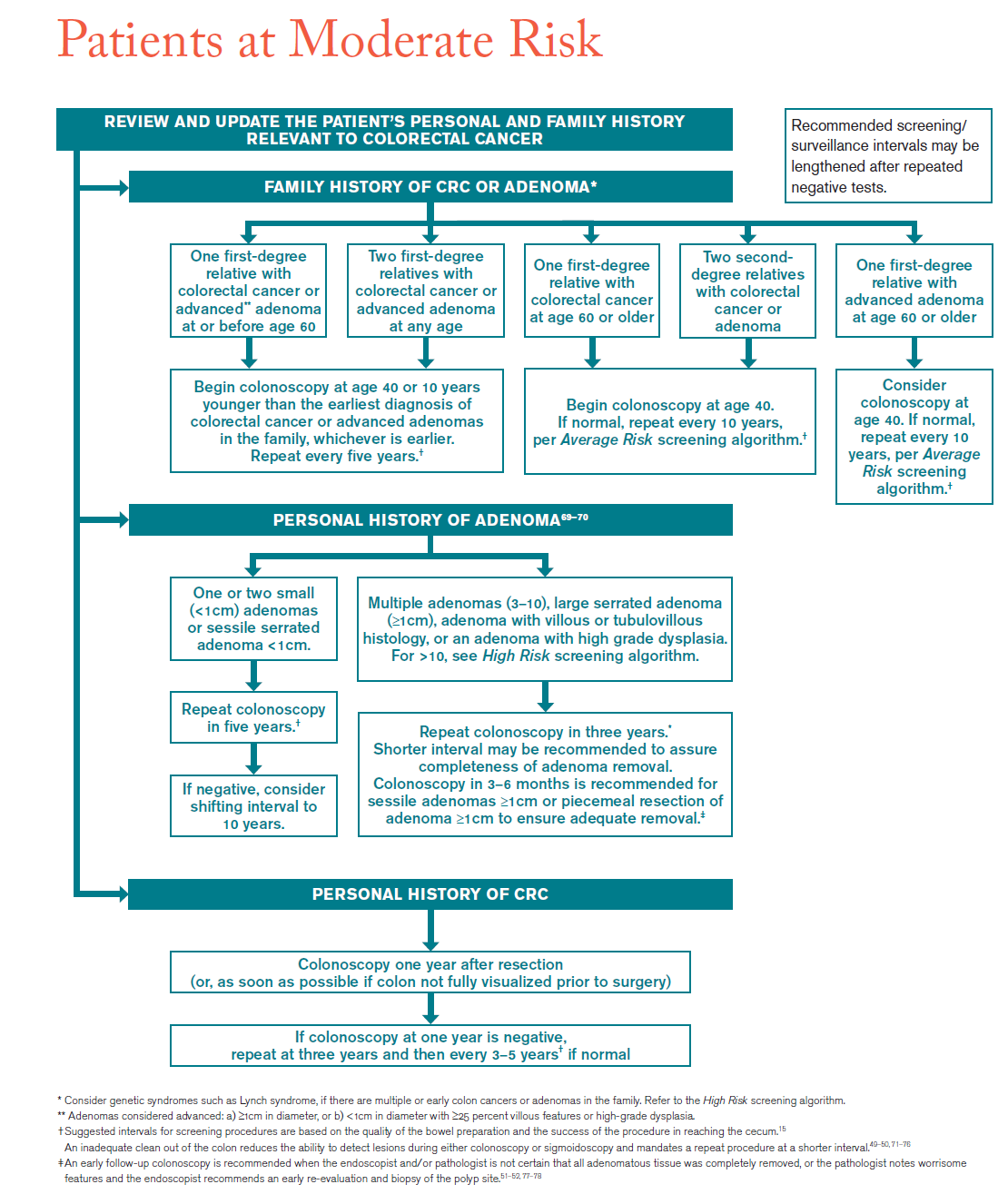 More CRICO Guidelines or Algorithms
CRICO decision support tools.
General Informed Consent Guidelines
Guideline
A document to assist institutions in reviewing policies, procedures and forms relative to obtaining and documenting informed consent.