Removing Pebbles: Joy as a Cure for Clinician Burnout
Jan 30, 2018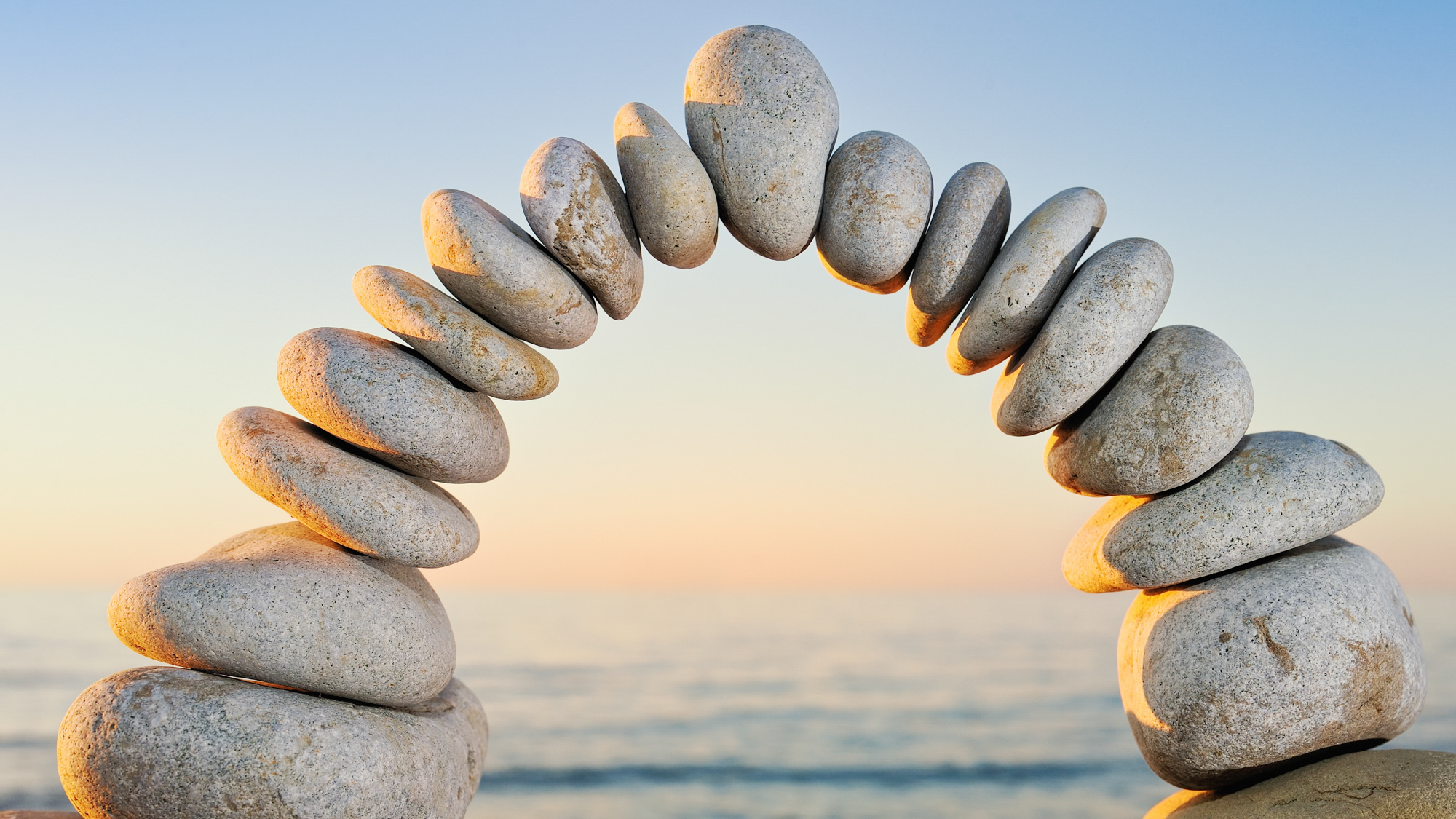 Commentators
Tiffany Christensen
Derek Feeley
Reham Negm Eldin, MD
Stephen Swensen, MD
Transcript
In this episode, we take you to the 2017 Institute for Healthcare Improvement (IHI) annual conference, which took place in December in Orlando, Florida. More than 5,000 people attended from all over the world. They work in areas of healthcare like quality improvement, patient safety, administration, as well as frontline doctors and nurses.
But each of them heard a personal message loud and clear above the three-day din: doctors and nurses deserve to have joy in their work. More than that, the happiness of clinicians is essential to good patient care.
Burnout is at epidemic proportions...
IHI President and CEO Derek Feeley.
When you get in a position where 60 percent of physicians have thought about leaving their job, you can't ignore that, and it's fundamental to quality improvement.
Feeley said he directed his remarks during the opening plenary session to the connection between staff engagement and patient experience. He maintains that efforts to ensure that staff are engaged and feeling positive about their work, will have a spillover effect on patient perception and on outcomes. But he and other speakers said burnout is more symptom than disease, that the way to reduce burnout is to address what brings joy to a healthcare provider—and learn what reduces joy for individuals.
What we wanted people to hear when we talk about joy in work is, there's a path. Some people are daunted by 'how am I going to get from current state to joy in work,' and we think there's a path. And that path starts with a simple question, which is, 'What matters to you?' It's a question we're encouraging people to ask patients, so that we can understand their needs and continuously improve. But what we're also finding as we're starting to work with health care organizations on joy in work, is that it's an incredibly powerful question to ask your staff. Because what you find are the pebbles in the shoes, the things that, if we could only deal with them, it would make it so much easier for them to do the stuff that they really want to do.
This message resonated with Dr. Reham Negm Eldin, a clinical hematologist working on quality in the Middle East, for Hamad Medical Corporation, an eight-hospital system in Qatar.
Well, it was an eye opener. Before anything else, it makes you sit back and remember why you've joined medicine. Every morning you have to remember that you're serving a patient and human being. It emphasized again my belief that we need to work always around building a safe system, rather than just putting pressure on people doing it better. Connect through the common rather than through the differences. All that stuff came at the back of my mind, that we need to remind caregivers that they are caregivers with hearts rather than diagnosis machines.
[NEW SPEAKER]
...The fancy word is 'participative management collaborative action planning.'
Dr. Stephen Swensen is Medical Director for Professionalism and Peer Support at Intermountain Healthcare in Utah. He presented workshops called Restoring Joy and Preventing Burnout.
The nurse managers, the head of the social worker team, the head of the ICU team that's multidisciplinary, sits down and authentically ask colleagues 'what brings them joy in work, and what are your frustrations, and what doesn't work well here, and what's the pebble in your shoe?' Ali talked about how it's not the mountains he had to climb that wear you down, it's the pebble in your shoe. And so as we engage with our caregivers at the point of care, looking at the frustrations, inefficiencies, and the pebbles in their shoes. You identify them, and then together you work to say,'we can fix this.' The first thing you talk about, 'well we need to talk to the dean about that or the chair, but this other pebble, let's just figure out the process or let's figure out the policy, or let's work out or talk about the team dynamics.' And then, the process in and of itself, of having the conversation and the leader of that group being genuinely interested in the well-being of the staff, is in itself therapeutic. And then if you actually fix the process or the workflow or the team dynamics, then you're on to the next pebble. And you don't do this once and you're done, or twice. This is the way we should all lead, because that makes us better at giving care to patients.
Dr. Swensen said that research he has led indicates that patients see when caregivers are not happy, and they know it affects their care.
Another speaker on the topic of joy and burnout was Tiffany Christensen, Vice President of Experience Innovation for the Beryl Institute. Christensen shared her experience as a patient who received two lung transplants—and what she saw from her many interactions with providers as she virtually died and was returned to health. She now works inside the health system helping institutions better care for their clinicians.
If you've ever been a patient who's facing either a life or death procedure or just really, really scared about what's happening to you, and you work with a provider who is burned out, you know this is no small thing. Because your experience suffers, your fear for your own safety suffers, and if you're a compassionate person, you worry about your provider. And what we don't want is patients and families laying in hospital beds worried about if their doctor is okay. So it is a much bigger issue than just this soft joy in work touchy-feely stuff. It actually goes very deep and very broad, and it's all about the human experience at the end of the day.
Safety Net
These episodes can help you promote patient safety in your organization.
See all episodes
About the Series
We've got you.

Our Safety Net podcast features clinical and patient safety leaders from Harvard and around the world, bringing you the knowledge you need for safer patient care.
Episodes
Recent episodes from the Safety Net series.