Getting Clinicians in Lawsuits to Care for Selves is Hard
Jan 25, 2021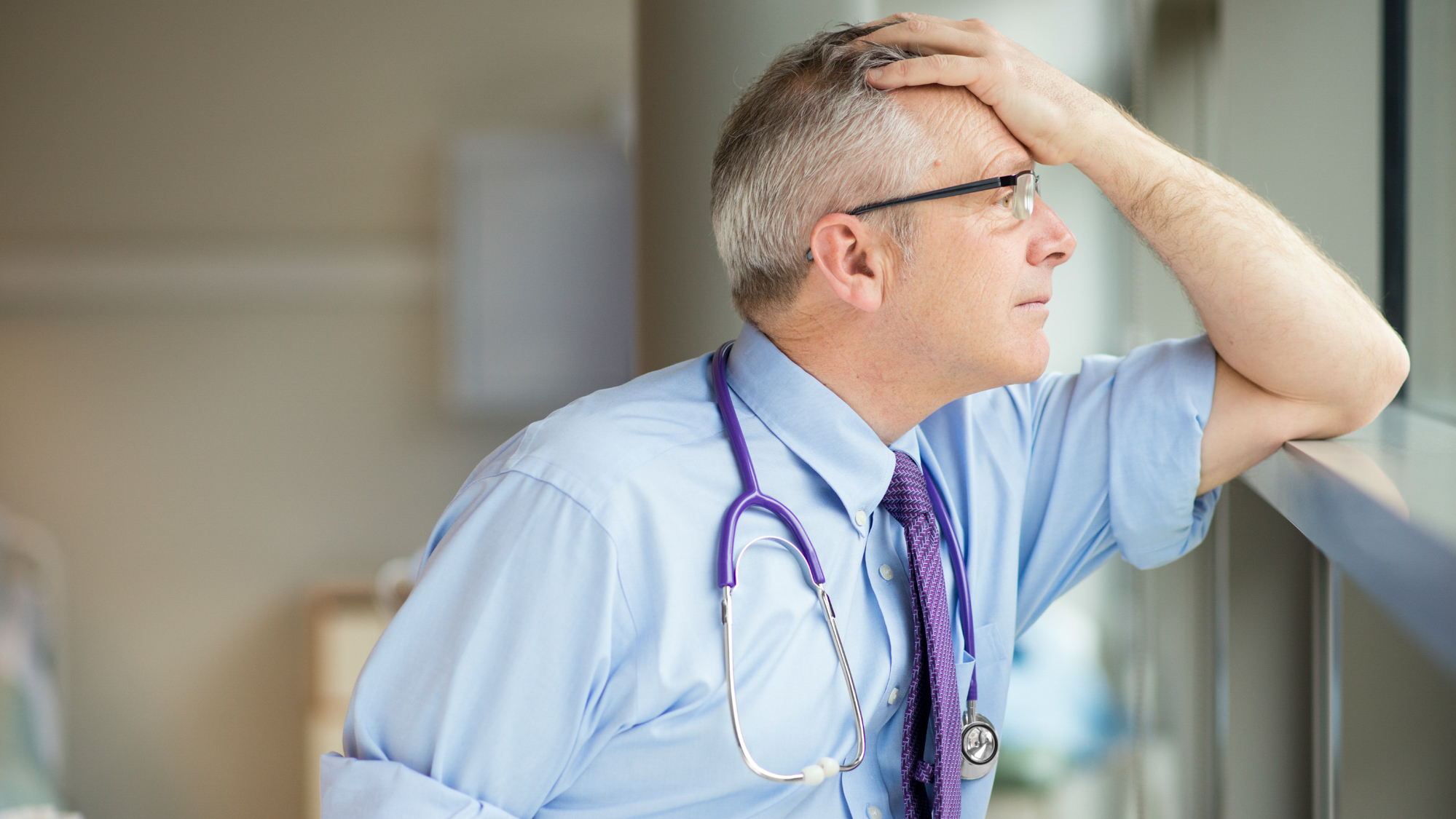 Guest Commentators:
Peter McCormack, CRICO
Siobhan O'Neill, MD
Ken Settel, MD
Transcript:
When a doctor or nurse is sued by their patient and becomes a defendant in a lawsuit, the impact isn't just legal. Increasingly, the legal defense community is recognizing the need to address the emotional effects on clinicians. How a clinician is coping with the impact of being sued can be a significant factor in how effective he or she is as a defendant.
"It's not a dynamic that's particularly normal for anybody."
Peter McCormack is a claims manager (now reinsurance manager) at CRICO, the group of companies owned by the Harvard medical system for malpractice insurance and patient safety.
"To be thrust into litigation or into some kind of a controversy like this where individuals are experiencing a lot of stress and tension, and perhaps some things that could be taken personally—that's a lot."
For decades, CRICO has offered professional counseling to some of its defendants during their claims. McCormack says problems for the legal team can range from clinicians who are exhibiting emotional melt-downs to emotional shut-downs and avoidance.
"You want to be able to orient somebody who is now thrust into that, into what they can expect and how it is that they can also go on with their regular life and their regular responsibilities, while at the same time fulfilling their obligations within whatever the civil litigation might be."
By the end of 2015, the need for support had advanced…and the insurer hosted a gathering of hospital risk managers and patient safety leaders in Boston to share ideas. Dr. Ken Settel is a psychiatrist who has counseled CRICO defendants for more than 15 years.
"These events are very traumatic when something goes wrong or when somebody is sued and if they are going to be able to defend themselves through this process and support themselves through the process, they need to recover and get their self-esteem back after such an event. When they do, they are in a better position ultimately to defend themselves in the litigation process. "
Dr. Settel said that medicine's culture of training and practice may work against some defendants. The pressure to work harder and take care of others first can stand in the way of a clinician defendant seeking outside help. He said he gets around 10 referrals from CRICO per month where defendants are struggling, but only about two in 10 actually take advantage of his services.
"They don't want to come. They don't follow through. They are very cagey about going out in the open and talking about what they need to talk about because this process is so painful that it takes a while to be able to work through the emotional trauma and be able to defend yourselves."
The defendants who do seek care during their case often find relief. Sometimes, after just a few sessions in a legally protected environment with a professional.
Dr. Siobhan O'Neill was also on the defendant support panel with Dr. Settel. Dr. O'Neill is a psychiatrist at Massachusetts General Hospital, and has helped CRICO with clinician defendants. She pointed to the value of group support—especially peer support—to medical professionals going through a malpractice suit.
"We ask them to focus on their experience and not to discuss the details of their case, but to talk about how is it impacting their lives. How is it affecting their work? How is it affecting their other relationships? What are they doing to cope? What other supports are they utilizing?"
The defendants in Dr. O'Neill's groups arrive at the gatherings at different points in their lawsuits. Group members who are at the end of the litigation process often have insights and coping strategies to share with those who may have just been served with a complaint. Some come every week, and others come and go.
"If you're in a room of people and you're all having the same reaction to the same situation, you feel less like a freak. You feel a little bit like, oh right, okay, everybody feels the same way. This is normal and that's very helpful to reduce anxiety and shame."
Another advantage to group counseling sessions for malpractice defendants is the sharing of information and coping strategies. Dr. O'Neill says that, for clinicians especially, just knowing more can reduce anxiety.
"Other things that can happen over time is the suffering can really be transformed into resilience and better coping. We really work hard to reinforce resilience and coping in the group. They share a lot of ideas with each other about getting through the day and the pace of practice these days. We also hope that participating in the groups help clinicians participate in their own defense better, and we often see that this is the case. We hope that that can then improve the outcome. The other thing that we find that the clinicians talk about a lot is just their difficult interactions with patients. We talk a lot about that and on ways that they can care for themselves and also better manage their interactions with patients."
For McCormack and CRICO, promoting this service is clearly a part of the company's mission to defend its insureds during litigation and also to help them provide optimal care to patients to help prevent lawsuits in the future.
Published in 2016. Reviewed in 2021.
MedMal Insider
Real Malpractice Cases from the Harvard Medical Community.
See all episodes
About the series
Even in the safest healthcare setting, things can go wrong. For more than 40 years, CRICO has analyzed MPL cases from the Harvard medical community. Join our experts as they unpack what occurred and the lessons learned for safer patient care from the causes of these errors.
Episodes
Recent Episodes from the MedMal Insider Series
Response to Charges of Discrimination can Help or Hurt a Hospital, Any Employer
Podcast
When hospitals and medical practices face charges of discrimination from employees, the consequences can include litigation, large payments, morale problems, and less quality care for the patients they serve. How an employer responds can make all the difference in outcomes. Based on closed claims in the Harvard medical system, two cases illustrate that point. We interview Megan Kures, of Hamel, Marcin, Dunn, Reardon and Shea, who offers some principles to follow.