CRICO Seeks Proposals for Innovative Patient Safety Research
On August 6th, 2015, CRICO announced a Request for Applications (RFA) seeking evidence-based research on patient safety issues aimed at improving the quality of patient care and reducing both the individual and systemic factors that contribute to malpractice risk.
This unique RFA offers investigators an opportunity to compete for funding with proposals that address the designated priority areas: Diagnostics, Systems Expansion and Affiliation, Patient Engagement, or Data Analytics. Identification of one designated Priority Area is required.
The deadline to submit a Letter of Intent with supporting materials is September 21st. Grant applications are open to CRICO-members only and partnerships across CRICO-insured organizations are encouraged.
New grant proposals should address the leading causes of malpractice risk, or identify emerging risk factors, develop best practices, programs or policies that positively affect care delivery and can be assimilated within or between organizations, devise intervention strategies that help mitigate malpractice risk and evaluate the potential impact of strategies to reduce harm at both community practices and Academic Medical Centers (AMC).
CRICO has a long history of supporting patient safety initiatives through its various education and grant programs, which have included pilot innovations in OB and OR simulated team training, ambulatory risk management, Primary Care Risk Reduction, and the HMS Fellowship in Patient Safety and Quality. Through our claims analysis coupled with the knowledge gained from this critical research, we continue to spread proven solutions that can be implemented operationally among our member institutions.
Speaking about the importance of the CRICO grant program, Carol Keohane, MS, RN, Assistant Vice President, Patient Safety at CRICO said:
" The grants program adds to CRICO's value in the patient safety field. Through this program, CRICO is identifying and supporting promising new methods for risk mitigation, reaching out to investigators from many clinical disciplines across our membership, and fostering collaborative safety efforts across the Harvard system. "
Please visit the CRICO Grants page to learn more about our latest RFA and how you may apply.
Related Blog Posts
Good Catch! Building the Framework for Ambulatory Safety Nets
Blog Post
Patients frequently experience a delayed diagnosis due to a lack of follow-up. Preventing these gaps in communication is what hospitals are trying to mitigate through the implementation of ambulatory safety nets.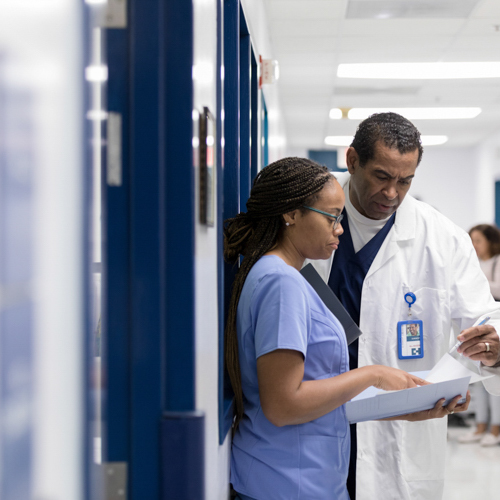 The SafeCare Study

Blog Post

Results clearly demonstrate a need for better tools, increased measurement of patient harm, and better implementation systems.

Telehealth Gone Wrong? Not After These Videos

Blog Post

Virtual visits can involve patients calling into their video appointment from the supermarket…fuzzy computer screens during examinations…even doctors "visiting" the wrong patient. These challenges and more present additional clinical and liability risks to busy practices delivering telehealth.

Structured Patient Handoffs Can Help Avoid Malpractice Cases

Blog Post

Using Candello data, researchers at Boston Children's Hospital demonstrated a link between patient handoff failures and malpractice cases. Further, they showed that, among cases involving a communication error, 77 percent of them could have been prevented by use of a structured handoff.