The resources listed on this page represent organizations, like CRICO, who are committed to forwarding patient safety initiatives and with whom we have established some level of professional engagement or sponsorship. We encourage suggestions of additional resources which will be considered on an individual basis. We also ask those who are listed to include CRICO in your own patient safety resource listing.

The Agency for Healthcare Research and Quality (AHRQ)

PSNet Innovations Exchange highlights pioneering advances that can improve patient safety. PSNet innovations are defined as "new or altered products, tools, services, processes, systems, policies, organizational structures, or business models implemented to improve or enhance quality of care and reduce harm." The PSNet Innovations Exchange includes recently developed and tested innovations, updates to existing innovations that have been featured in AHRQ's

Health Care Innovations Exchange

, as well as "emerging innovations," which are original approaches to patient safety recently published in the peer-reviewed literature.

Founded in 1951, ACOG is the premier professional membership organization for obstetrician–gynecologists. The College produces practice guidelines for health care professionals and educational materials for patients, provides practice management and career support, facilitates programs and initiatives to improve women's health, and advocates for members and patients.
Founded in 1968 by a small group of physicians who shared a commitment to improving the quality of emergency care, ACEP set out to educate and train physicians in emergency medicine to provide quality emergency care in the nation's hospitals.
The American College of Healthcare Executives is the professional society for healthcare leaders committed to improving health.
As the national professional organization of more than 11,000 nurse leaders, the American Organization for Nursing Leadership (AONL) is the voice of nursing leadership. Previously known as the American Organization for Nurse Executives (AONE), the organization changed its name in 2019 to better align with its core mission and vision.

The American College of Surgeons is dedicated to improving the care of the surgical patient and to safeguarding standards of care in an optimal and ethical practice environment.
Our mission is to create scalable health care solutions that deliver better care at the most critical moments in people's lives, everywhere. These solutions or tools are simple, practical and designed to have global impact.

Promotes effective and innovative risk management strategies and professional leadership through education, recognition, advocacy, publications, networking and interactions with leading healthcare organizations and government agencies.

The Betsy Lehman Center fosters a statewide program of research, data analysis, and programming that engages and supports health care agencies, providers, and consumers working together to improve patient safety in care settings across the Commonwealth. Its monthly report on patient safety news and progress in Massachusetts, Patient Safety Beat, provides local clinicians with key safety information.
Center for Medical Simulation (CMS) has been a leader in healthcare simulation-based education and patient safety since 1994 offering courses that focus on crisis management and error prevention. Course topics include leadership, teamwork, effective communication, resource management and performance enhancement. Clinical Courses qualify for CME credit, lower malpractice premiums and, in some cases, maintenance of specialty board certification.

EngagingPatients.org was launched in June, 2013, led by the belief that patient engagement is central to the transformation of healthcare. We recognize the important role that communication plays in improving the patient experience, the quality of care and ultimately driving better outcomes. By partnering with great organizations throughout the healthcare community, we hope to advance engagement between patients, their advocates and the providers who care for them. We want EngagingPatients.org to be a centralized resource where the community can find news, relevant content, share best practices and engage in thoughtful discussion.
A non-profit association whose members are insurance companies, group self-insurance pools, trust programs, and physician companies that specialize in health care professional liability and general liability insurance for hospitals, physicians, and other health-care providers.
Independent, not-for-profit organization that accredits and certifies more than 20,000 health care organizations and programs in the United States.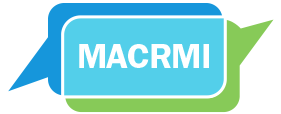 The Massachusetts Alliance for Communication and Resolution following Medical Injury (MACRMI) represents patient advocacy groups, healthcare facilities and their insurers and statewide provide organizations committed to transparent communication, sincere apologies, and fair compensation in cases of avoidable medical harm.
The Massachusetts Coalition for the Prevention of Medical Errors is a public-private partnership whose mission is to improve patient safety and eliminate medical errors in Massachusetts.
An organization of healthcare risk management, legal, insurance and claims professionals dedicated to advancing healthcare safety, quality and loss prevention by advancing professional practice.
The Medical Professional Liability Association is the insurance trade association representing domestic and international medical professional liability (MPL) insurance companies, risk retention groups, captives, trusts, and other entities who support the quality delivery of healthcare and practice of medicine. (formerly known as PIAA)
A national nonprofit organization dedicated to strengthening the patient-caregiver relationship and preserving the human connection in healthcare.

We envision a world where diagnosis is accurate, timely, and efficient. The Society to Improve Diagnosis in Medicine will strive to unite everyone and every organization that shares this vision so that we can focus on how to improve the diagnostic process.
Aims to coordinate, disseminate and accelerate improvements in patient safety worldwide. It also provides a vehicle for international collaboration and action between WHO Member States, WHO's Secretariat, technical experts, and consumers, as well as professionals and industry groups. Each year, WHO Patient Safety delivers a number of programs covering systemic and technical aspects to improve patient safety around the world.